Ezra Miller Charged with Felony Burglary
The Dark Herald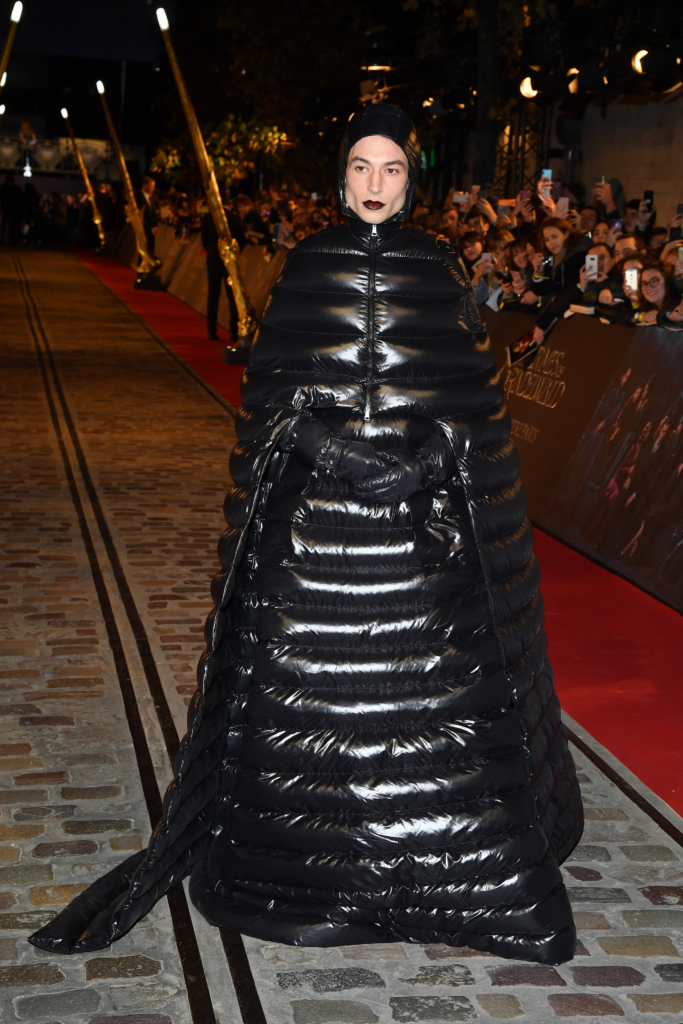 The latest legal problem of this deranged pervert is of no importance whatsoever, given that the Attorney General of the United States is trying to set off another Capital Hill riot.
Regardless, my beat is comics entertainment so I have to cover this retard.
From CNBC: (make no clicky)
"As David Zaslav seeks to revamp Warner Bros Discovery's DC cinematic universe, one of the studio's biggest stars continues to make headlines for alleged criminal behavior.
Ezra Miller, who portrays Barry Allen, aka the Flash, as part of the DC Extended Universe, has been charged with felony burglary in Stamford, VT, according to a report from the Vermont State Police.
The alleged incident occurred on May 1 and involved missing bottles of alcohol from a local residence. According to the report, surveillance video indicated Miller's involvement and they were issued a citation on Sunday to appear in Vermont Superior Court on Sept. 26 for arraignment.
This latest incident follows a pattern of disturbing behavior and allegations of misconduct that traces back to at least 2020. Miller was arrested and charged with disorderly conduct and harassment in early 2022 and, hours before their court appearance in April for these charges, was arrested again after an altercation in which they were accused of throwing a chair and injuring a woman.
Additionally, two orders of protection have been granted in recent months, one for a 12-year-old in Massachusetts and one for Gibson Iron Eyes, an 18-year-old Standing Rock activist, who was allegedly groomed by Miller, according to parents Chase Iron Eyes and Sara Jumping Eagle."
Here's a little more detail from Bounding Into Comics: (Give them the click
The initial findings indicated that several bottles of alcohol were taken from within the residence while the homeowners were not present," they added. "As a result of an investigation that included surveillance videos and statements, probable cause was found to charge Ezra M. Miller with the offense of felony burglary into an unoccupied dwelling."
Ultimately, said authorities, Miller "was located on August 7th at approximately 11:23 PM and issued a citation to appear in Vermont Superior Court Bennington Criminal Division on Sept. 26 at 8:15 AM for arraignment on the burglary charge."
You are probably wondering what the hell is Zaslav doing by backing the clearly insane Ezra Miller's Flash movie while nuking the not-at-all-crazy Leslie Grace's Batgirl.  
It's complicated.
First, the reason why Batgirl had to go had nothing to do with its quality.  It needed to be killed for two reasons.  One; its purpose was to get rid of white straight Batman as the main star.  Michael Keaton was brought in to play a Batman Beyond sempai to stunning and brave, diverse Batgirl of color.  Zaslav doesn't think she'll sell (he's right) and wants Batman as the star of Batman.  
Two; it's Woke trash and that doesn't move tickets.  She was probably going to spend a lot of time telling Bruce to stay in his lane and leaving Dick Grayson in awe of how awesomely awesome she is.
Darklings: Fine, Batgirl was crap. So why not kill Flashpoint too?
Taxes.  When Discovery merged with Warner a new legal entity was created, one that inherited all of Warner's losses.  Warner Brothers Discovery had until August 15th to claim these losses for a tax write-down.  Batgirl was part of a package of $850 million in write-downs.  The reason that Flash couldn't be thrown on that fire is because it was made with outside financing.  Warner doesn't own all of it.  The penalties Warner Brothers will have to pay would nullify any money it gets from the write-down.
Getting back to Miller. This probably isn't the really bad thing that is rumored to be out there. It's just another problem to add to Miller's collection. While they could reshoot Flashpoint with another actor, that is going to be super expensive for a film that will only be borderline profitable as it is. I am beginning to suspect that Zaslav is hoping that Miller will be in jail by the time Flashpoint is released as he is unlikely to cause public trouble there. Ezra Miller has no future as the Flash. This movie is going to be cut in a way that gets rid of his iteration of Barry Allen.
I'll have more on Zaslav's direction for Warner Brothers tomorrow.