Harmonious Is To Be Demolished
The Dark Herald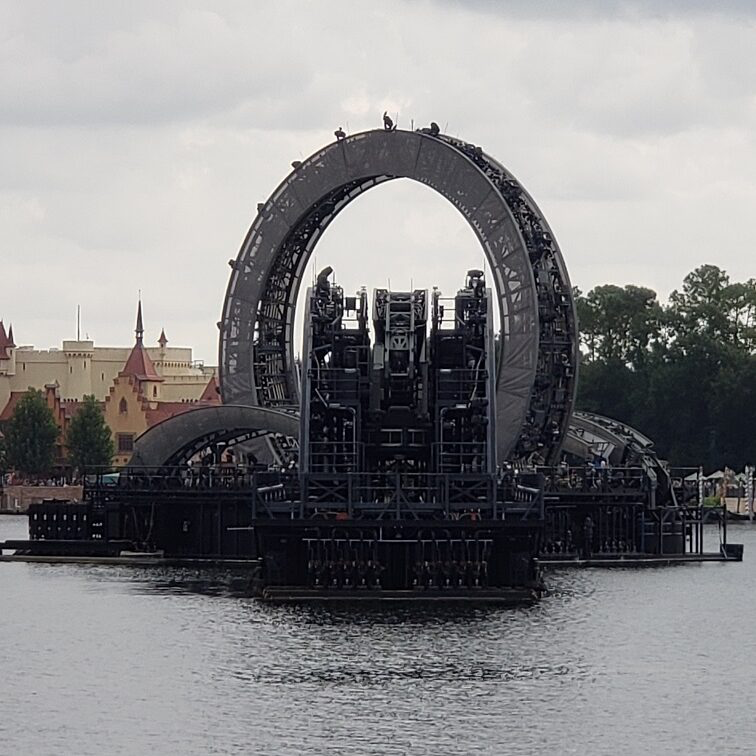 Bob Iger is busy erasing Bob Chapek's legacy from Disney.
A number of announcements have been made this week that have been reasonably popular with Disney Parkgoers.
The hated overnight parking fees at the resorts have been lifted as of today. Disneyland parkgoers can park hop after 11:00 am, (that will not apply to Disney World). Photopass has been added to Genie Plus (meaning it was in the works for a while anyway but Iger's happy to steal the credit). Annual Passholders will no longer need a Park Reservation if they arrive after 2:00 pm. Tron Lightcycles ride now has an opening date, (conveniently coinciding with Splash Mountain's closing date, don't look at what's happening to Brer Rabbit he was racist anyway). Sadly for Disney, Hagrid's Magical Creatures motorcycle ride beat it by two years and is better in every way available to it.
There was a less welcome announcement from Bob Iger's office for Disney employees, telecommuting is now over. Oh, he did tack that one on the end of a flowery six-paragraph message praising Mickey's Little Helpers. Chapek would have said up front what was going to happen, then follow it with some stuff on "storytelling," "magic of Disney," and "strong brand" at the end.
One Disney employee grumbled on Twitter that the difference was Chapek liked to go in dry, whereas Iger lubed you up first, but in the end, the same thing was going to happen to you.
However, the most hated symbol of Chapek's tenure, first as Chairman of Parks and Experiences and then as CEO of Disney itself was the Harmonius show. AKA the Stargate and Death Tacos. It had replaced IllumiNations: Reflections of Earth, which had run for twenty years. Harmonius had been the brainchild of Bob Chapek back when he ran the parks. It was a perfect example of his mantra "creative excellence through data-driven audience feedback" and was awful in every way available to it. Universal Studios had had major success by incorporating their IPs into their park. Chapek decided to do the same thing with EPCOT, not remotely understanding that Universal could only do that because it was built from the ground up to do so.
EPCOT was built to be a permanent world's fair. Not having a soul of his own, Chapek had no problem tearing the soul out of something to better monetize it.
Epic fail. Literally. Everyone detested everything about it. The show itself was nothing but a sing-along of Disney songs in other languages and they were off-key half the time. The structures that it was built on, the Stargate and Death Tacos hideously disfigured world showcase lake. They were gigantic, ugly, and destroyed the forced perspective on all facades of the pavilions. None of them looked right when viewed next to the steel abomination. Supposedly they were to be obscured by fountains but when these were turned on they drenched parkgoers, so that was discontinued. Leaving those floating masses of girders looking like a half-dismantled junk pile.
Which indeed they are now.
They will be torn out over the course of the next year. The old fill-in show EPCOT Forever will replace it until a new show can be put together.
Iger is very aware that this looks like the dismantling of Bob Chapek's legacy as CEO of Disney because it is.
Which means the future looks very grim indeed for the Star Wars Galactic Cruiser.
Okay, I'm done here.