DC Comics SLASHING Its Titles
Jon Del Arroz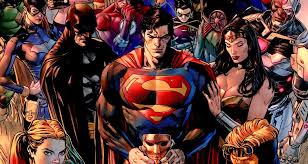 Imagine you're a DC Comics creator. You have a contract for your book, you're enjoying your Christmas, and then March 2021 solicitations for books comes out. Your book isn't on there.
It must be some mistake. No one told you your job was about to end, that DC is cutting its line by nearly half with only 39 items on the list compared to 62 books a year ago. You find out you've lost your job because it's on the internet.
This is the ultimate end of SJW corporate comics. As DC rushes into repeating the exact mistakes Marvel made with its "Marvel Now!" initiative from years ago, replacing its popular characters with new, fresh, diverse and inclusive minority versions of them, they are pre-emptively dropping their line for its imminent destruction.
Bleeding Cool reports several creators have been "jettisoned" from their titles. It's going to go off like a shock wave in the industry as a lot of this talent will be seeking work at the lower tier productions like IDW or Boom, which will then remove the lower-tier talents from the field.
I doubt the comic shop model will survive much longer in a reductionist phase, as there soon won't be enough product to justify keeping these shops open.