Rumor Alert: Robert Downey Returning to Marvel?
The Dark Herald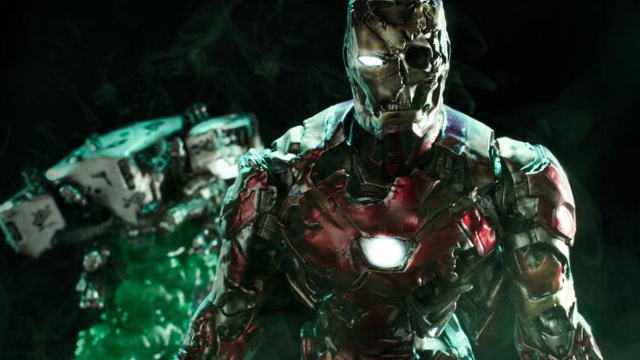 This isn't the kind of rumor I'm usually willing to run with.
It's getting reported all over the place but goes against my own instincts.
Downey probably is willing to come back in some capacity but there is a catch to it.
From Bounding Into Comics:
This rumor comes in the wake of a previous one from Tatiana Siegel at Variety who claimed, "Sources say there have been talks to bring back the original gang for an Avengers movie. This would include reviving Robert Downey Jr.'s Iron Man and Scarlett Johansson's Black Widow, both of whom were killed off in Endgame."
Marvel Studios producer Stephen Broussard informed Gizmodo back in February that Downey was off the table, "Well, I think one of the meta-narratives of Phase Four was about new characters. It was about new people stepping into mantles. If you look at, like, Cassie [Lang in Quantumania] getting a suit and Kate Bishop [in Hawkeye], new characters being introduced like Jack in Werewolf by Night."
He then shared, "After these first 10 years of Marvel storytelling, torches are being passed, like with Robert Downey Jr. no longer being [on the] table and stuff like that. So it was kind of like a new generation stepping to the forefront which, again, has always happened in the comics."
"A new generation stepping to the forefront which, again, has always happened in comics." Yeah, it always has and it has ALWAYS FAILED!!!
You missed that part, Broussard. The new generation of characters is tried in order to put a Number 1 on the cover for the chumps market. But after that, the comics always end up putting the original character back in because no one ever accepts the replacements.
Now things have changed since Broussard made that statement. Marvel has been losing money at the theater's hand over fist. The Marvel TV shows are making little or no impact at all on Disney streaming numbers, and the merchandising has completely collapsed. Worse still, Iger is now facing a board battle, if Nelson Peltz wins his fight to get on the board there is a very good chance Bob Iger will fall.
If Iger falls the splash will drown Kevin Fiege. Sure he was a success, or was at least able to claim credit for Marvel's success although if you look at his complete track record it's definitely spotty. However Hollywood is very much a "What have you done for me lately world?" Let's face it, Fiege doesn't have a good answer to that question. If Peltz wins his "multiple-board seats" it looks like one of them will be going to Ike Perlmutter who has a very big grudge against his former underling.
Fiege isn't going to be able to defend his position with his current track record and there is nothing before the shareholder meeting that is going to provide him with a hit, the entire pipeline is all garbage. Consequently, Fiege needs to be able to announce something big. I'm not sure he can get back Chris Evans but Downey and Johannson are doable, they are even willing.
For a big-ass paycheck. That is kind of the problem here because Downey isn't going to be putting on Tony Stark's shoes for less than $100 million and going into the next year $150 million is the maximum budget for any Marvel film.
Which is why I have my doubts about this rumor.
That said after the The Marvels bombs the pressure for some kind of light at the tunnel will be turned to eleven for Fiege, he needs anything that can be accused of being a win.