Webtoons Cuts Off Its Creators
The Dark Herald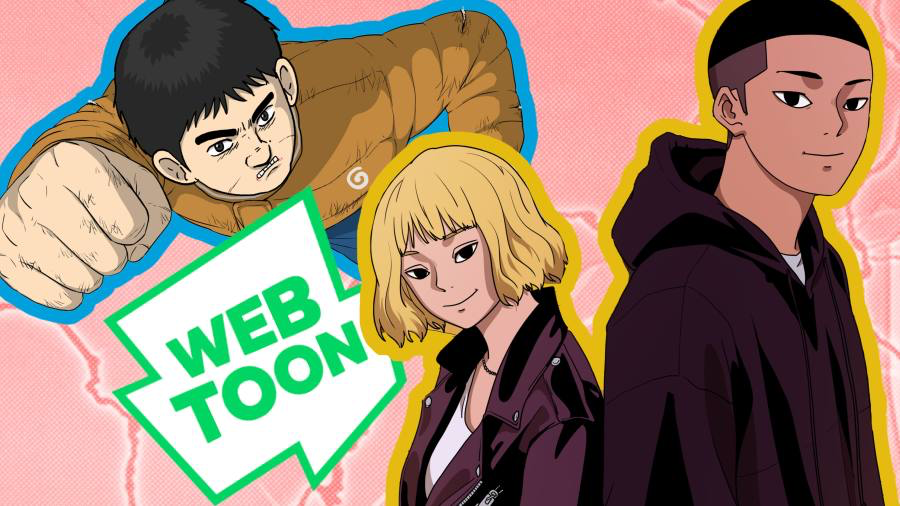 I noticed there was a ton of screaming coming from the people who publish on Webtoons.com. Okay, there is always a lot of noise from that corner, but this seemed to be genuinely angry for once.
It turns out they had good reason.
Their payment program just went bye-bye.
A notice was sent by Webtoon, notifying its CANVAS Creators that the Creator Rewards Program will end in January 2023. A "tipping system" will replace the program, but the platform did not divulge details as to when they would implement the system or what it would look like, leaving many creators in a state of financial limbo. The announcement was met with anger and frustration by many creators whose income largely comes from the program.
Webtoon established the Creator Rewards Program in 2018 "to supplement [their] newly established Ad Revenue Sharing Program." In order to qualify for the program, the creators' series had to be approved for the Ad Revenue Sharing Program and must update at least once a month. The rewards are paid based on the number of global views that a series receives in a month, with $100 credited at 40,000 views and the highest at $1,000 for 1.5 million views. During the pandemic, Webtoon extended the program and was active — until now. According to creators, the Rewards Program was more reliable than the Ad Revenue program. For some, like Obelis, who wrote The Recloseted Lesbian, the loss of the program means losing around $800 to $1,000 a month.
The other avenue for Webtoon creators is through the Ad Revenue Sharing Program. However, the downside to this program is that creators generate revenue from ad displays on the series. In December 2020, Webtoon paid creators 100% of the net revenue due to the financial hardships many creators experienced during the pandemic. The net revenue support reverted to its original 50% in July 2021. Creators on Webtoon allegedly do not have a line of sight as to how well their webcomic is performing. In September, Webtoon posted an announcement promising more transparency for their ORIGINALS Creators on the performance of their works. As of this article's publication, this only applies to ORIGINALS and not Canvas Creators.
Yeah, about that.
I guarantee you the ad revenue has evaporated due to the recession.

According to Webtoon, the platform has paid its English-language creators over $27 million since 2020. Webtoon has yet to reveal what its tipping system will look like or the program's launch date.
Okay, here is the deal with Webtoons.com. Webtoons were and are huge in Korea. In some ways, it's their answer to the Shonen Jump "Jump Live" business model that started in 2013.
While webtoons are big in Korea, they don't pay that well.
Unless your webtoon does well enough to get optioned by Korean TV or Korean movies.  That is when the money really starts piling in.  It probably won't surprise you to learn that most of the recent K-dramas on Netflix started life as webtoons.
All well and good.
But that is just a domestic market. Let's face it, it's not a lot compared to what Hollywood can dump on the table just to put something into development. If it actually gets greenlit you're talking about amounts of money that are bigger by factors of magnitude.
The problem the Koreans faced was getting their IPs in front of enough Americans that you could believably claim that there was a following in the American marketplace. That is where Webtoons.com came in. And I have to grant that JunKoo Kim was sharp about it. He opened Webtoons up to English-speaking creators, which is where the CANVAS reward program came from.
There are a few people that have done very well by it. Lore Olympus has blown the doors so far off, there isn't a doorframe left behind. The rest of the English-speaking creators are struggling but with a lot of work, it was enough to get by on.
The problem is that they have done their job, so far as Webtoons is concerned.  The deals with American producers are starting to get signed and now there is a recession on.  Cuts need to get made and CANVAS is now being replaced with a tipping system.
The sad truth is that if these creators were publishing on Webtoons, then they weren't remotely in control of their income.  They never were, what seemed like a good deal was in fact one that was very lopsided when it came to their income security.
Guys, you might want to look around for a better deal.  Working with the biggest has advantages…if you're the biggest.  Otherwise, you might want to take a look at someone who isn't as big but is growing fast.
Discuss at Social Galactic