Chaos at Disney World Continues
The Dark Herald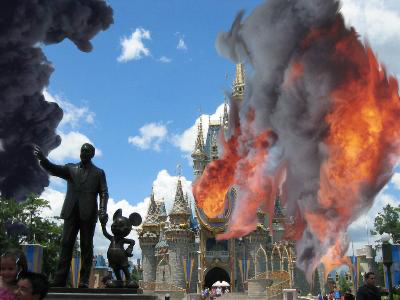 One of the first things that Bob Iger declared upon retaking the Golden Mouse Throne was that THE MESSAGE would remain in place. Disney just needed to be more entertaining while they did it.
The stupidity of restoring Bob Iger to the position of CEO of the Walt Disney Company after he created all the problems that the Disney company is suffering from will be taught in business classes for decades to come. 
His removal was always tenuous at best. Of the 12 members of the Board of Directors (at the time) 3 are controlled by Vanguard, 1 by Nike, and 1 was Iger himself. That was five members of the board pushing for Iger's return. He only ever needed 2 more.
I have no doubt he instituted the Woke Revolt against Chapek.  Peter Rice captained the troops and that created enough panic on the board that Chapek was forced to give in to all of their demands including pledges to use all of Disney's resources to repeal Florida's Anti-Grooming Law.  As bad as that was I suspect the real point of no return was vowing not to give any more money to Republican politicians in a state where the GOP controlled all the levers of power and now they officially had nothing to lose.
It clearly and obviously never occurred to anyone at Disney that Florida would strike down the Reedy Creek Improvement District Act. But it was ramrodded through at lightning speed.
Disney had the sweetest deal on Earth and I am of the opinion that Bob Iger was the guy who started the Woke Revolt that got it shitcanned.
We won't know for sure what was the triggering event for Chapek's downfall.  Not unless there is a forensic audit of Disney books and a corporation that learned its accounting tricks as a film company will move Heaven and Earth to prevent that.
Chapek had been in talks with the Florida government trying to get the best deal Disney could from the new Special Tax District that would be imposed on them. He was apparently getting some concessions. But that all got chucked out the window when Iger was back in as CEO. There was a semi-official leak that said in effect, Florida needs Disney more than Disney needs Florida. They have to give us back everything or we'll leave.
The arrogance and stupidity of that leak was beyond belief.  Disney World covers a land area larger than Manhattan, has four gigantic amusement parks, and has twenty-five resorts. The Walt Disney Company couldn't possibly afford to up stakes and move even before the Fox buyout, they certainly couldn't afterward.
DeSantis came down like an anvil.  Disney wasn't even allowed to keep the name Reedy Creek, those signs have all been uprooted. 
Then came the Tron coaster whose opening was timed to try and drown out the complaints about the closing of Splash Mountain. It didn't work for two reasons:
One, the internet is a thing now.
Two, there was plenty to complain about when it came to the Tron Coaster.
The Tron Coaster is basically a one-for-one clone of the one built in Shang Hai Disneyland.  That created several problems that the newly promoted Woke Imagineers didn't think about it.  The bikes for a start are the exact same size as the ones in China.  The problem being, those were designed with the size of the average Chinese in mind and not the average American; if you are six feet your head is well out in front of the light-cycle's front wheel.  
The China ride was designed during the old Fast Pass system, the allocated return times for the short line were based on the premise of "you get what you get, and you don't get upset."  And nobody did, even though the Tron Coaster is a significantly better experience when ridden at night. The problem now is that people are paying through the nose for the new Lightning Lane, consequently, they now want a say in when their return time is. "You get what you get, and you don't get upset," is fine for free service but not a costly one.
Finally, the detail work just plain sucked.  The new breed of Imagineers aren't just highly political, they are lazy and bad at their jobs.  During the day, you can see the backs of the building behind the elaborate facades.  Walt Disney would NEVER have allowed his customers to see what was behind his Potemkin's village.  For that matter, Michael Eisner wouldn't have allowed it either but it happened on Iger's watch.
This and the disaster of the HarmoniUS show at EPCOT were enough for Iger to bring back Joe Rodhe's old number-two guy. 
"Bruce Vaugh, the highly regarded former Imagineer, is returning to WDI amid a number of significant underperformances by the Disney division. Two fireworks shows at Disney World were so bad that they are being removed after only one year. One of those replacements is at great expense. Tron at Magic Kingdom is already being panned for its brevity, in spite of the same complaints having previously been lobbied for the cloned attraction in Shanghai. The Galactic Starcruiser was once-lauded for being a new evolution of theme park storytelling — now it's cutting "voyages" in half after only a year of operation. And many hotel refurbishments and reimaginings have left guests feeling more like they're at a Comfort Inn than a Disney Resort.
According to a source reaching out to That Park Place with an expectation of anonymity and confidentiality, a number of factors have contributed to the company allegedly losing confidence in the Imagineering division.
First, there is great trepidation inside Disney Parks and Experiences about the upcoming Splash Mountain change. Public opinion is not well-received, attempts to shift public opinion have not been successful, and the company largely views what has been proposed for the attraction as being problematic. However, because the attraction has been so closely linked with racial issues, trying to veto the project's direction at this point is almost entirely impossible. No, they're not contemplating going back to Song of the South for inspiration, but we may get a delay now that Vaughn has been brought in. The current designs for Tiana's Bayou Adventure feature lots of projectors, screens, and cheaper solutions to a ride that has been largely heralded as a magnificent E-Attraction — one of the best Disney has ever designed. Whatever Disney may say in public, the feeling from the inside is palpably different. According to this source, legendary Imagineers like Tony Baxter have elected to have almost nothing to do with the redo, despite claims from Disney."
Read the whole thing there.
The biggest disaster by far is the Galactic Starcruiser.  River Country was a bigger failure in terms of physical size but it was genuinely popular for a while.  The Halcyon never was.  There was an initial rush but after that, the bookings collapsed after the "be the first to see it" crowd went home.  
I will grudgingly admit that setting Batu in First Order made sense when The Force Awakens first came out. But The Rise of Skywalker had already come out when construction began on the Halcyon's concrete bunker. It is now only running on weekends at a significant discount.
Regardless, I don't believe the Galactic Starcruiser would have been a success even if it had been Darth Vader and Luke fighting it out on the balcony.  It was always going to be terrible, retooling it for the Mandalorian won't save it.  It's just throwing good money after bad.  Their only real hope is to "close it for refurbishment" and then let it rot for a decade before bulldozing it.
In meantime, I don't know what Bruce Vaugh can do so long as Carmin Smith is still train wrecking her way through Imagineering.  You know damn good and well Bob Iger won't part with her.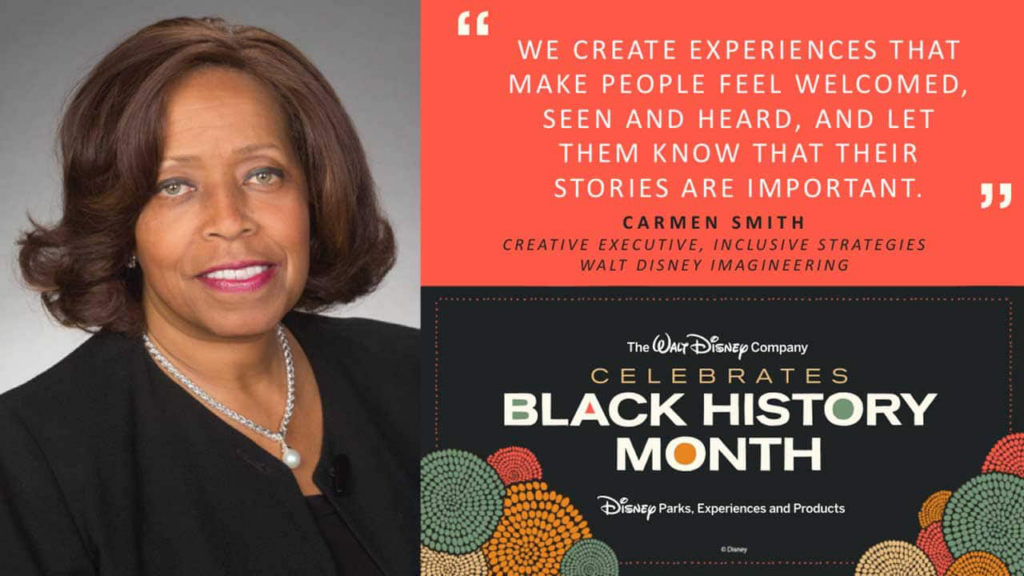 Okay, I'm done here.