Arktoons Roundup Sept, 23rd, 2022
The Dark Herald
Welcome to the Arkhaven Roundup, a regular feature at the Arkhaven Blog usually on Mondays but I'll be moving it to Fridays for the duration of Amazon's soul-destroying Lord of the Rings pastiche.  Anyway, the Arktoons Roundup is where I take a look at stuff that is new and interesting in the world of Arkhaven's webtoons.
If you aren't familiar with Arktoons, this is meant more for you.  I am the Dark Herald; I do the blogging here at Arkhaven.  This blog is mostly pop culture news, reviews, and opinion, in short, the usual.
But you aren't here for the blog.  You're here for the webtoons.  Arkhaven is different from other webtoon publishers.  While we have the kind of toons you would expect, like Chateau Grief we also have webtoons that are more like traditional comics, if you grew up reading comic books in pamphlet format, you'll feel more at home here than you would at say Tapas.io for example.  We also do some experimental stuff, like a text story
So, if you are new here, be welcome.  Stay a day. Stay a month. Stay a year.
You've found your new home.
The Stranded — Presented in color for the first time and with its original title. Re-titled to the clunky TIME-JUMP WAR by the publisher, this sci-fi mini series has not been seen since the 1980's. The epic, eons-spanning story features terrific art by my Argentinos amigo Enrique Villagran.
Oooh, the Time Jump War.  Okay, I remember this one from my early days of cruising eighties comic book shops. It was published by Apple Comics.  Apple mostly did military stories like Vietnam Journal.  Although its biggest title was probably Fish Police, which you likely don't remember, but in its day Fish Police was doing so well it spawned a primetime network animated series, with a cast of actors you had heard of and everything.
Time Jump War ended its run while I was deployed, so I never did get a chance to finish this.
Until now anyway.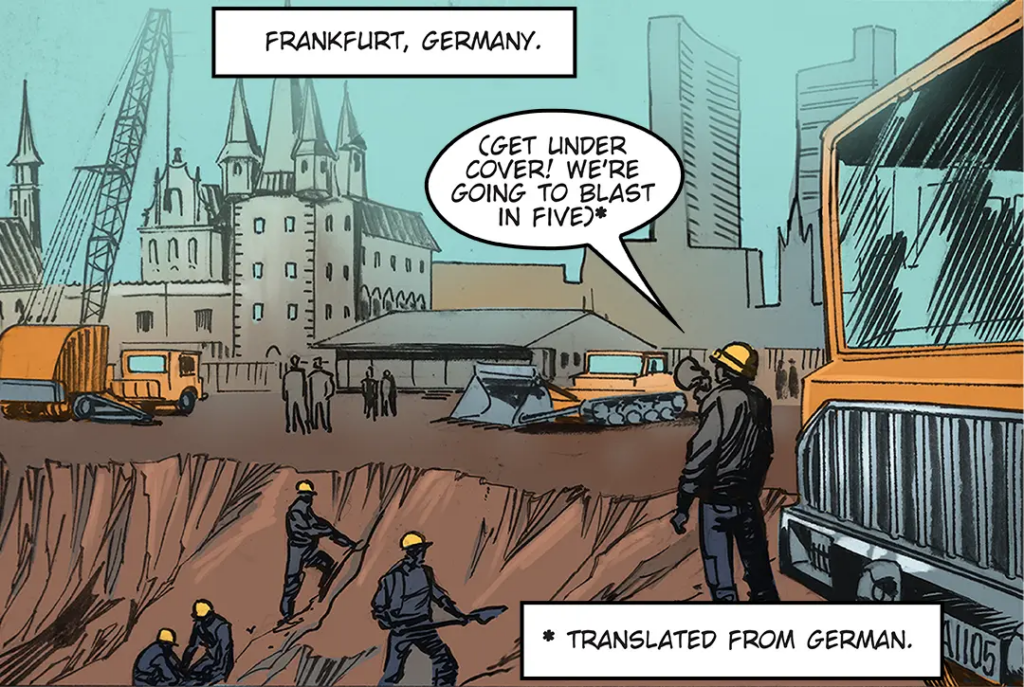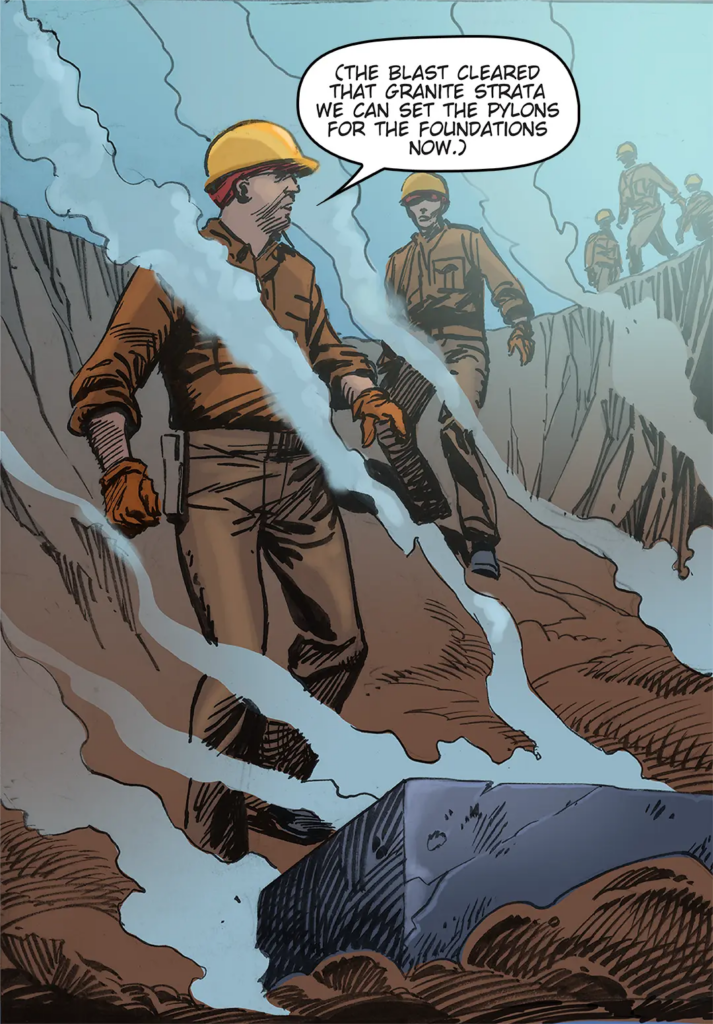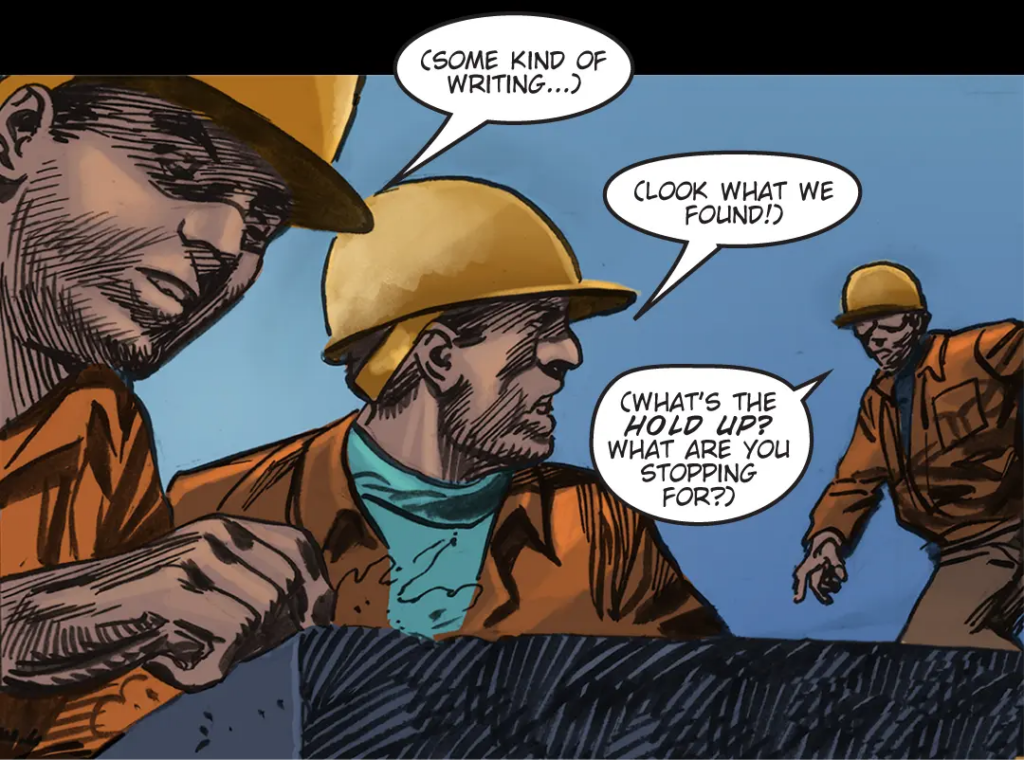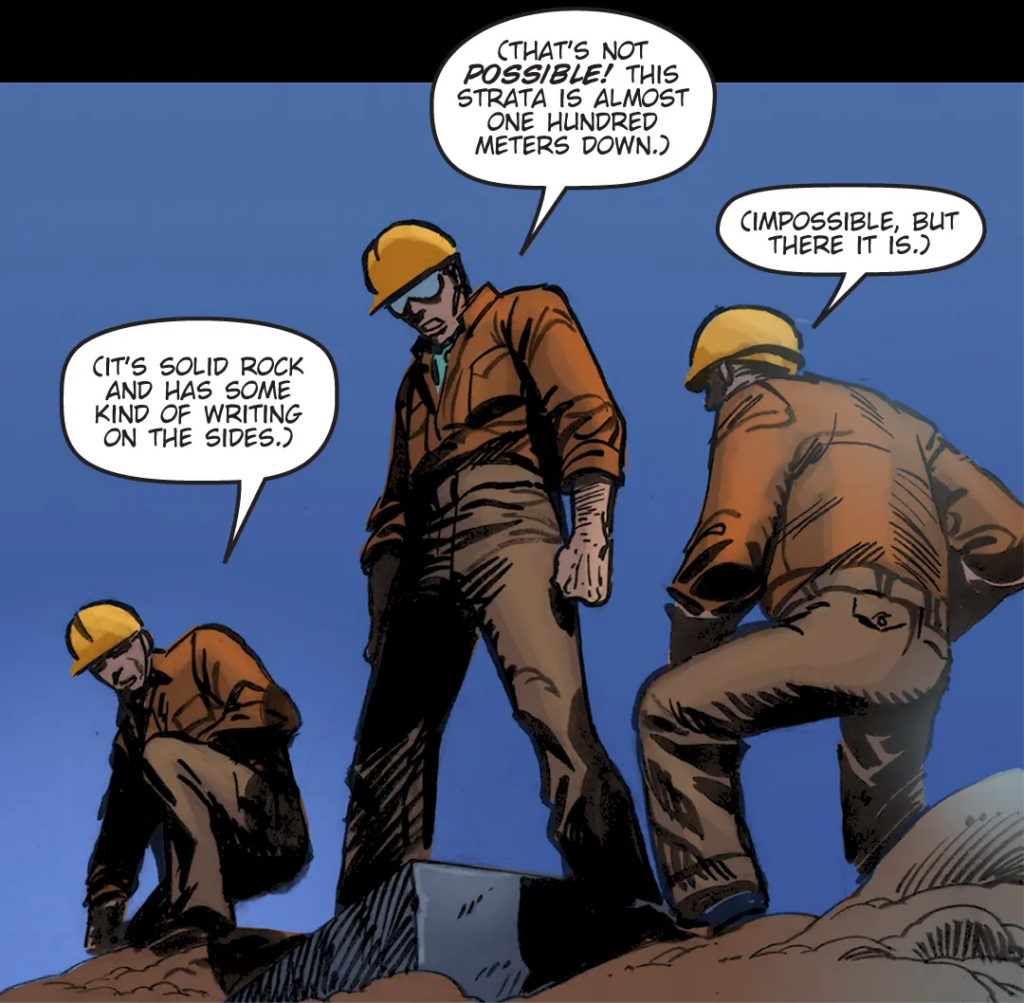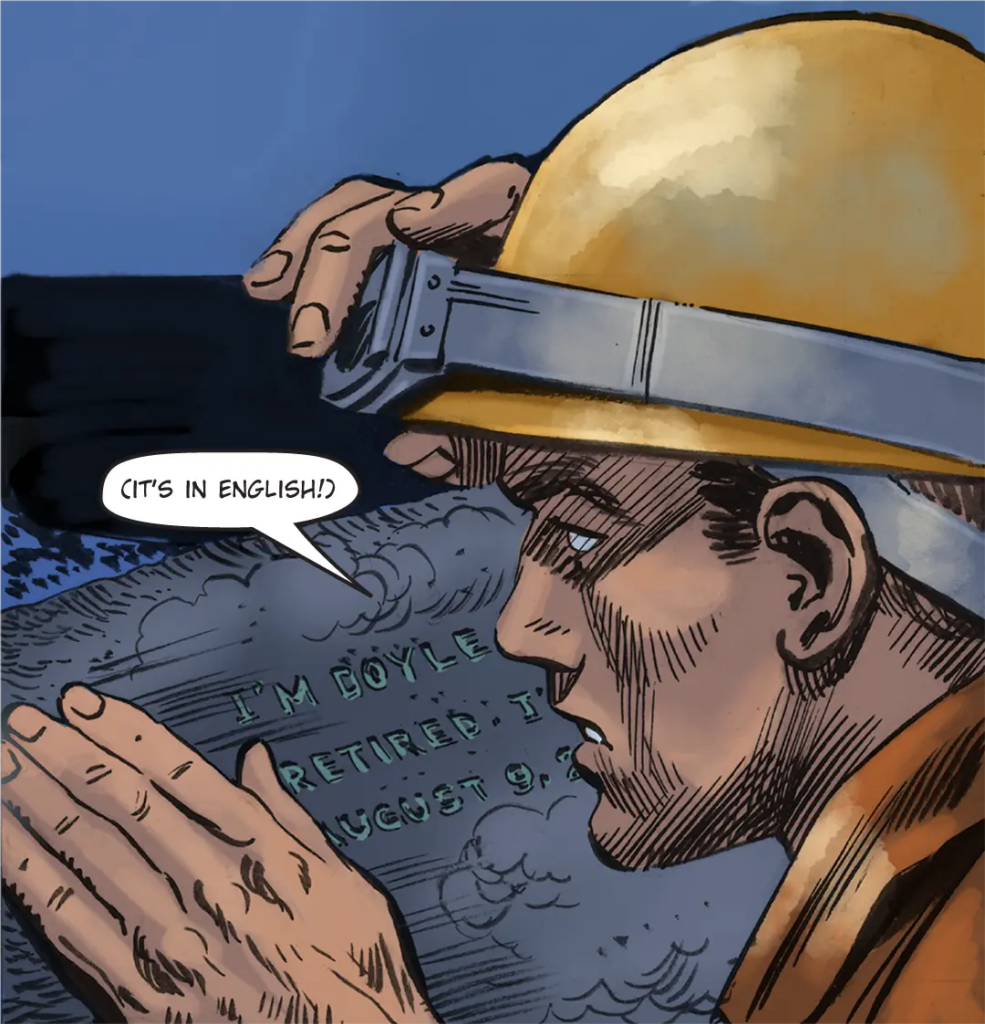 You know what? I'm happy I had to wait, the colored is worth it.
NEXT
Another forgotten treat from Apple Comics.
Invasion '55 — Chuck Dixon's unapologetic homage to the 50's movies he watched on the Early Show as a kid. He describes it as 'A real labor of love and a ball to write. Bad guys from outer space versus the US Air Force.' What's not to love? It also "inspired" the "surprise" ending of M. Night Shaymalan's movie Signs. Chuck is still waiting on his check. Lito Fernandez brings a real period feel to this limited series with his Frank Robbins/ Milton Caniff inspired artwork.
This title, I missed completely because of that same deployment.  Pity, it was the kind of thing I thought was super cool back then.  
Then again, I think it's pretty cool now.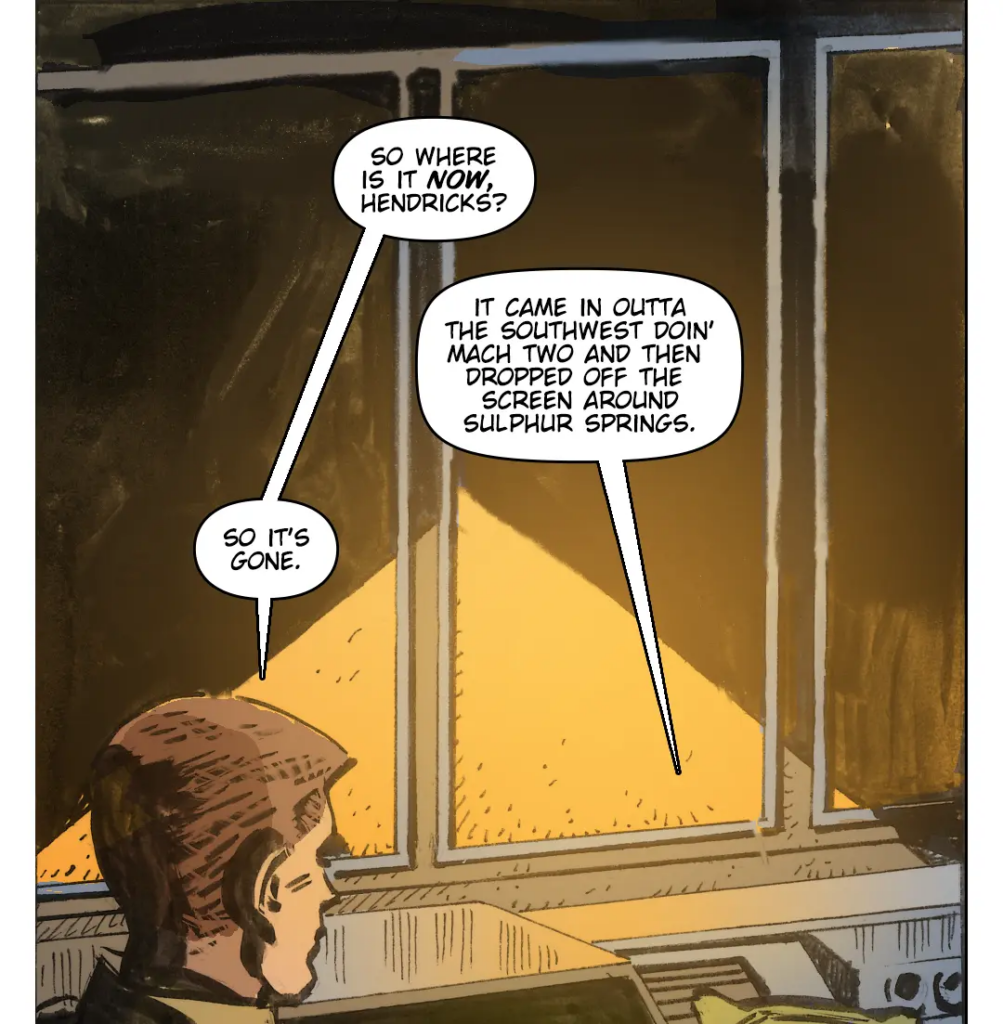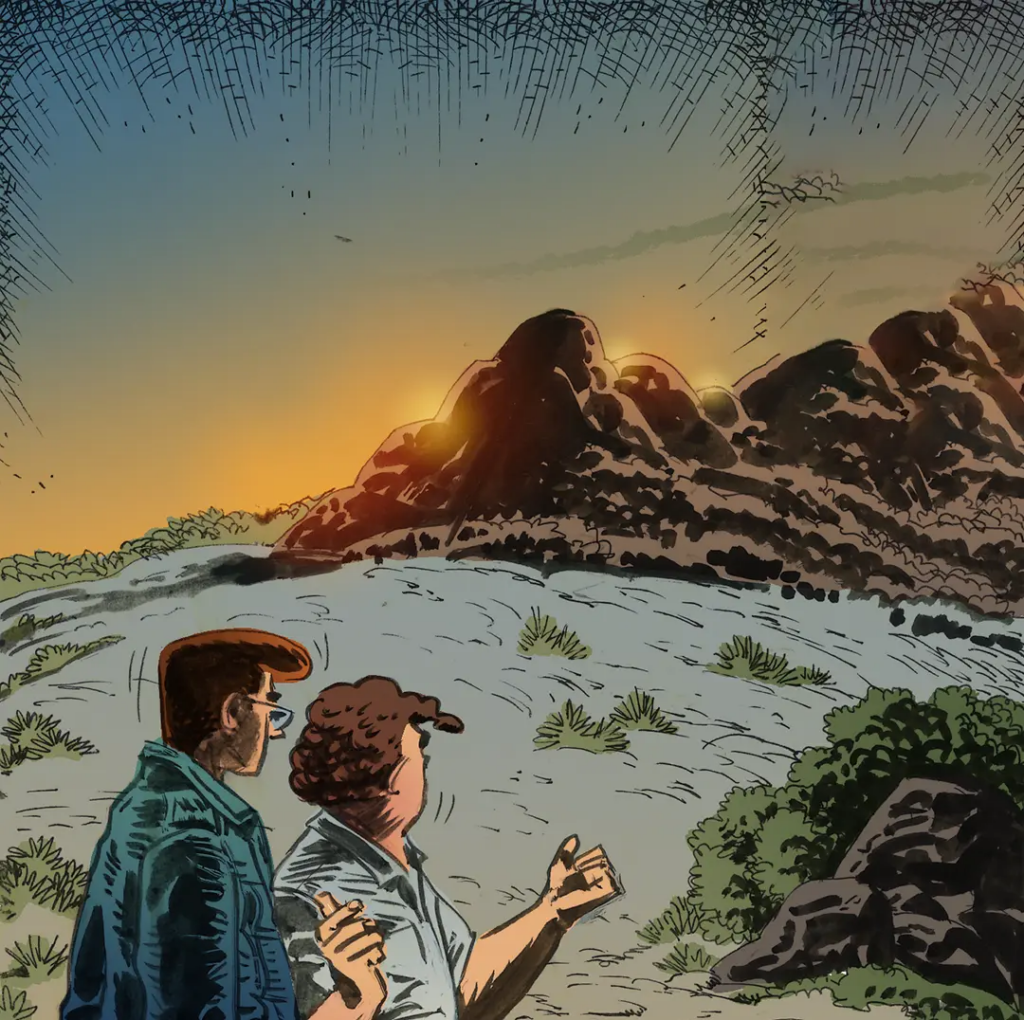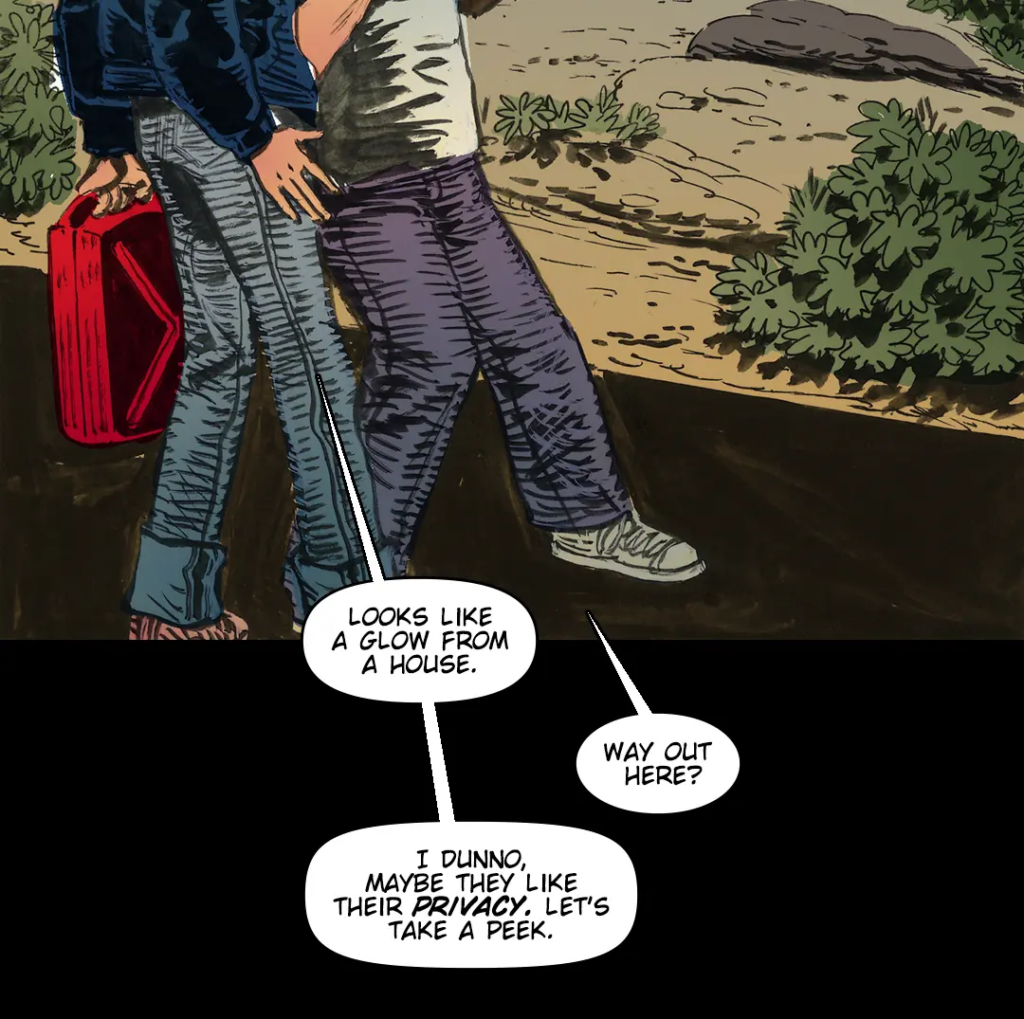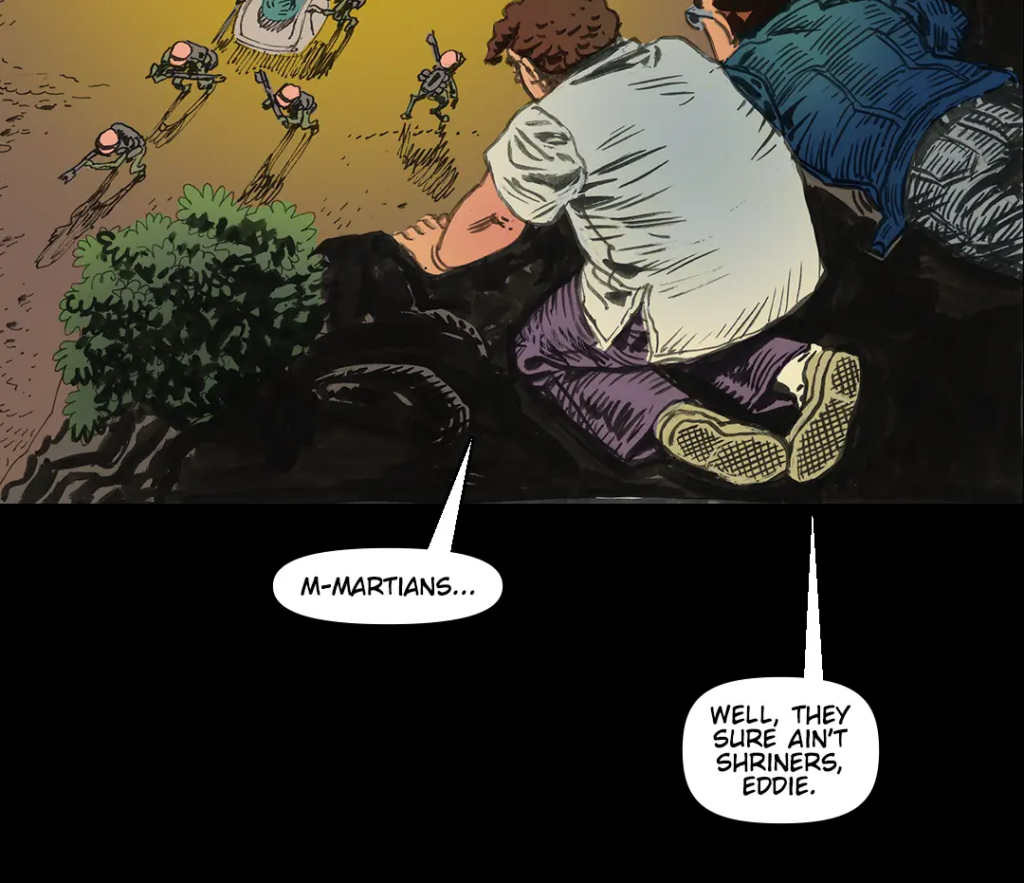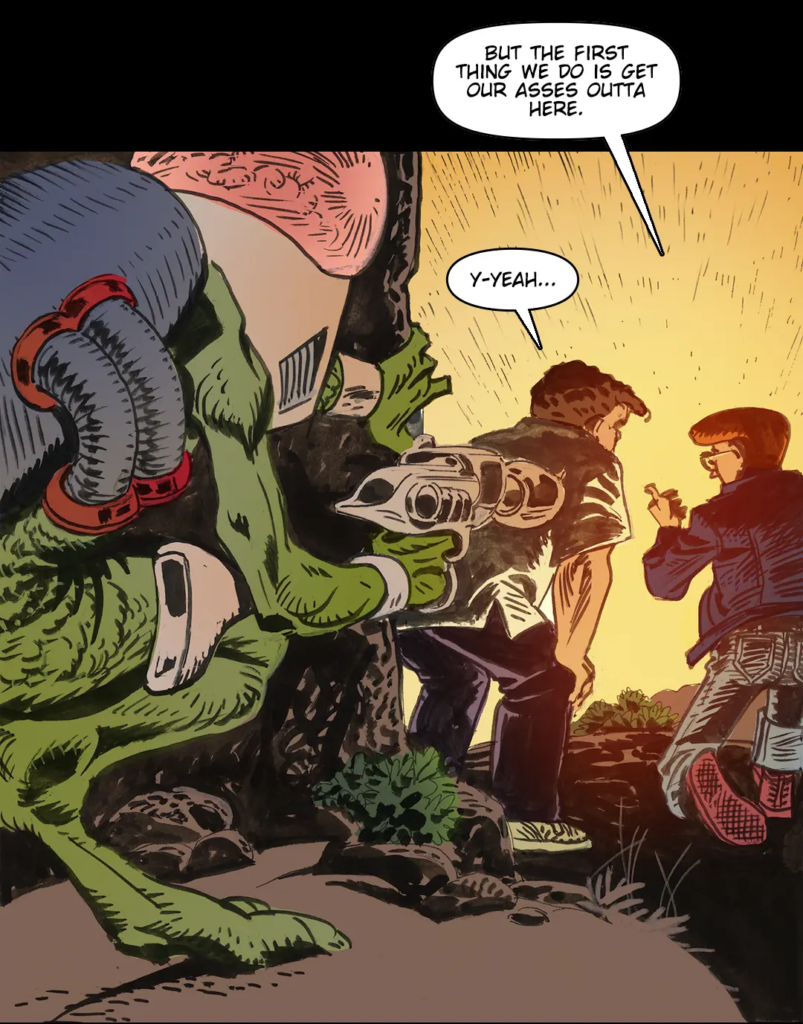 If you ever wake up in a Chuck Dixon world, avoid any town with "springs" in the name.
It's for the best, trust me.
ARKTOONS SPOTLIGHT – Warman
Our Arktoons Spotlight this week is a title that was NOT published by Apple Comics, but feels like it should have been.  It was in fact run up by Epic Comics.  Epic was Marvel's answer to DC Vertigo comics before there was a Vertigo.   Epic had a much more Eighties Indy flavor to it.  It published the kind of things you would have found in Apple or Eclipse Comics.  Stuff like Marshal Law, Elfquest, Groo the Wanderer, some of Clive Barker's titles, and Captain Confederacy?!?!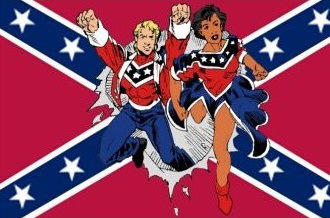 Pretty sure you wouldn't see that in any title remotely connected to today's Marvel.  
I know it's hard to believe now but there was a time that Marvel really was the "House of Ideas."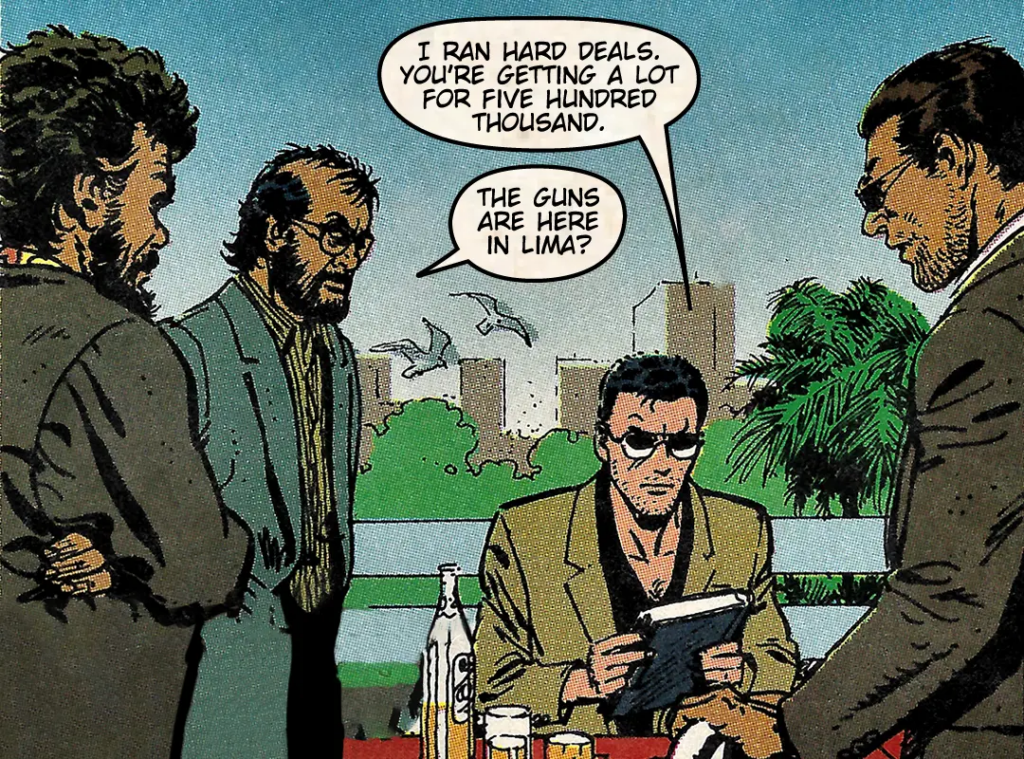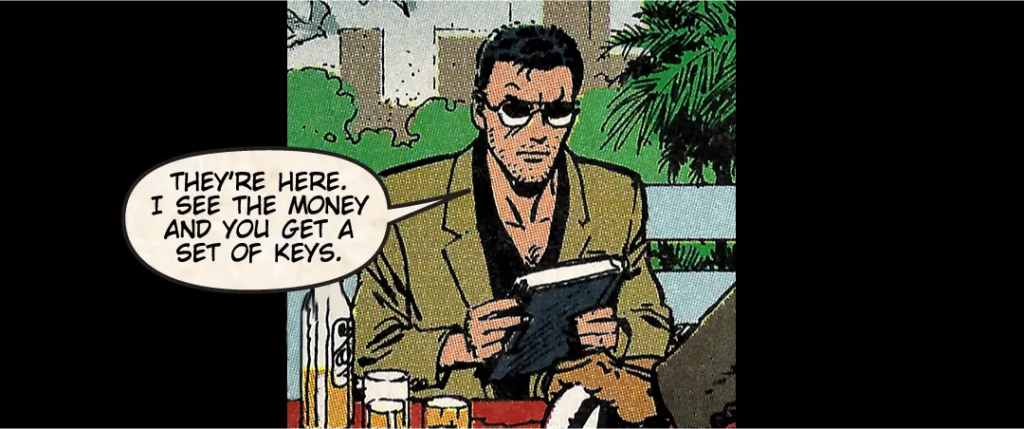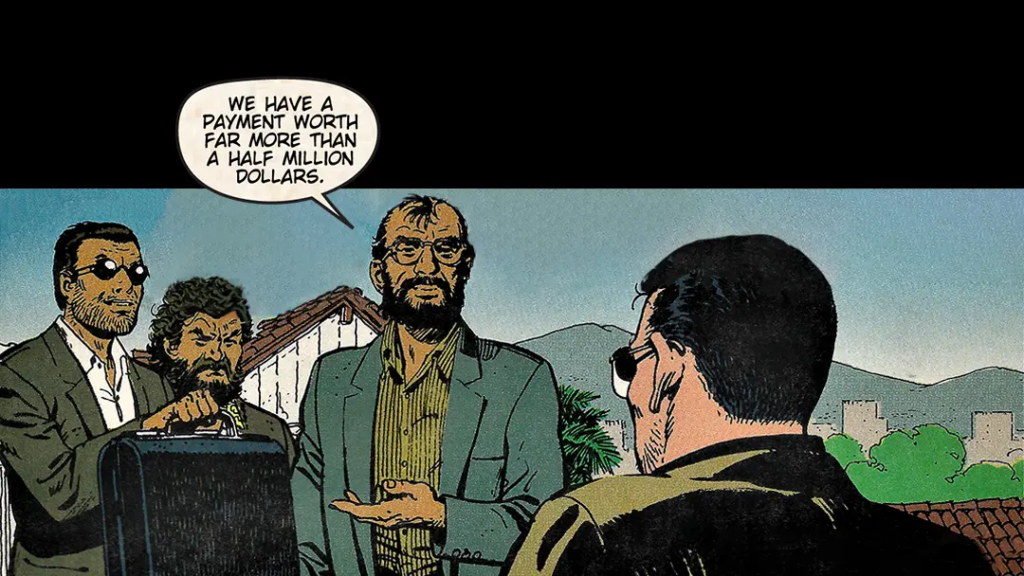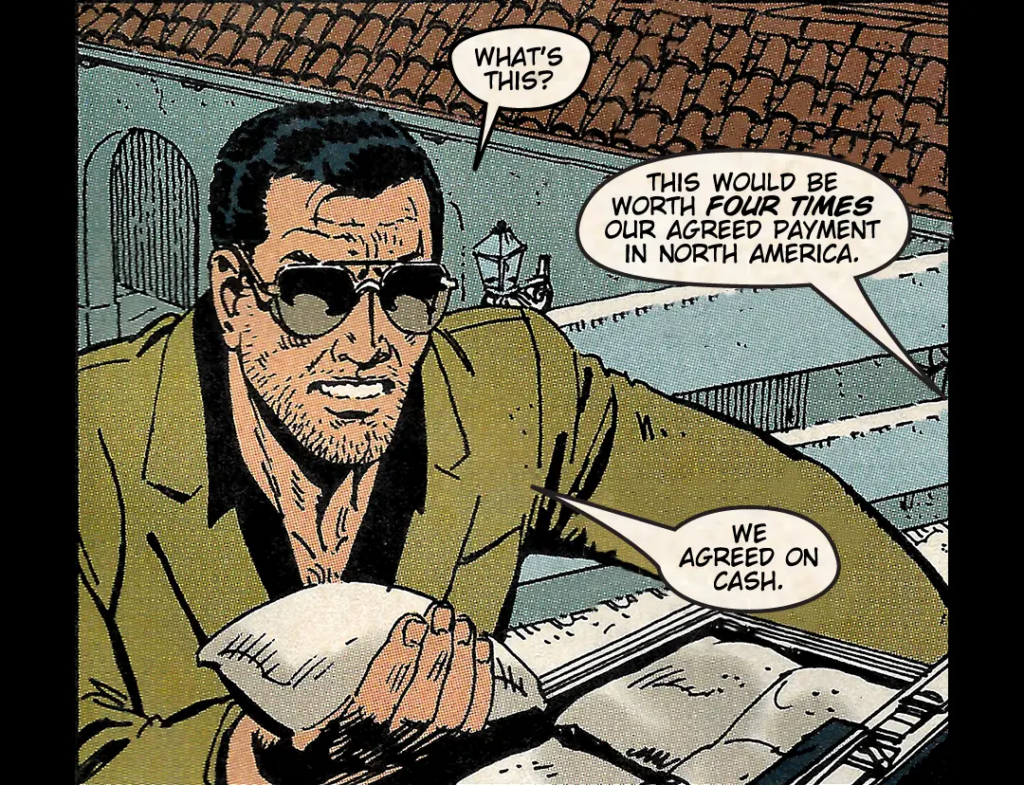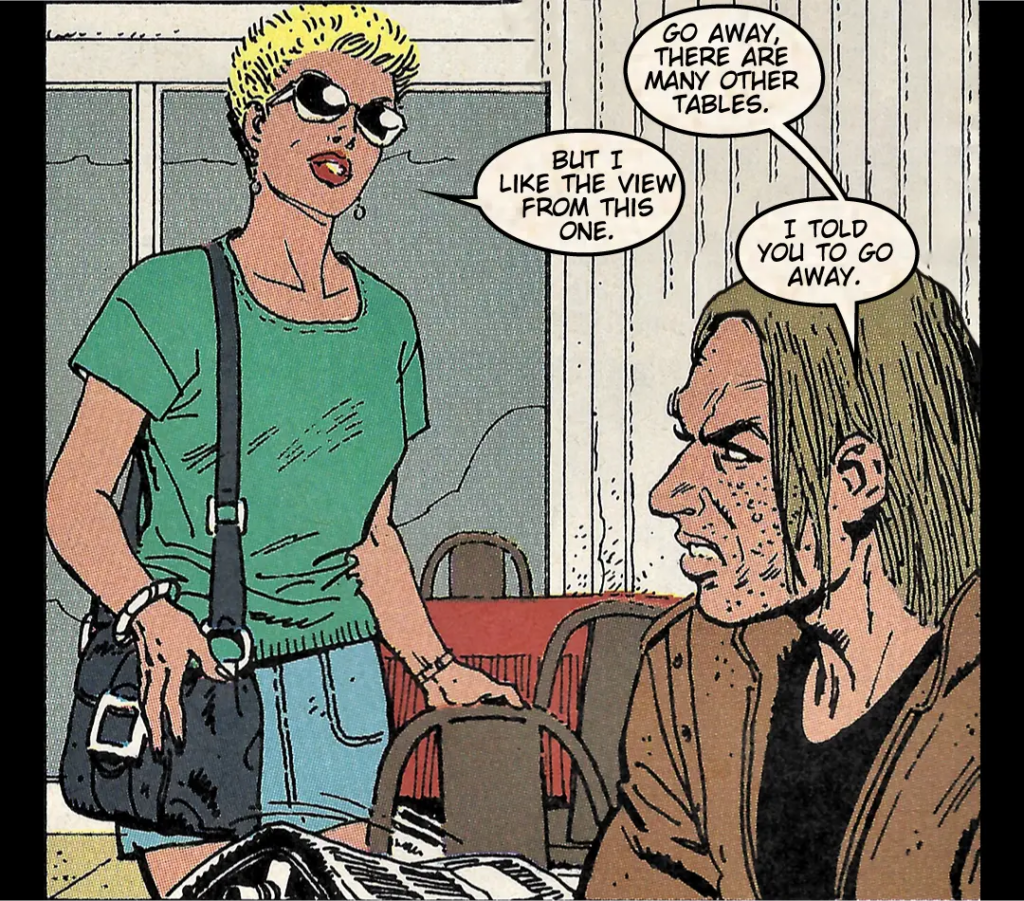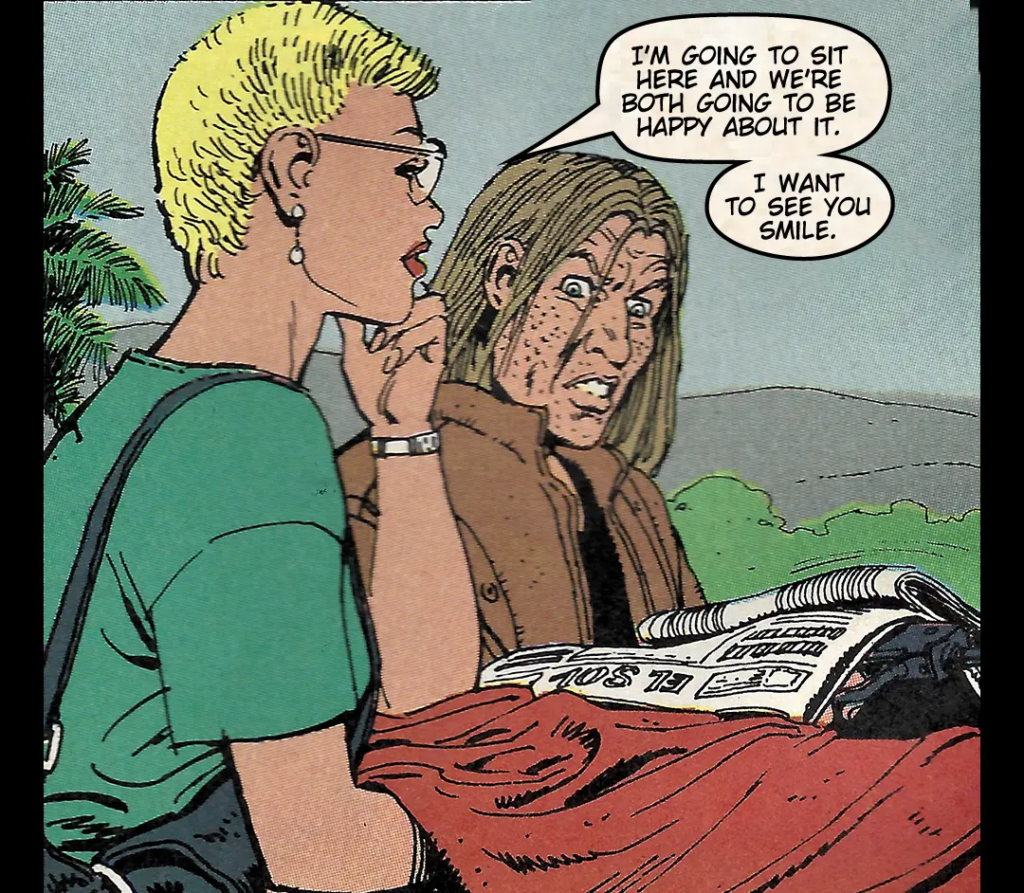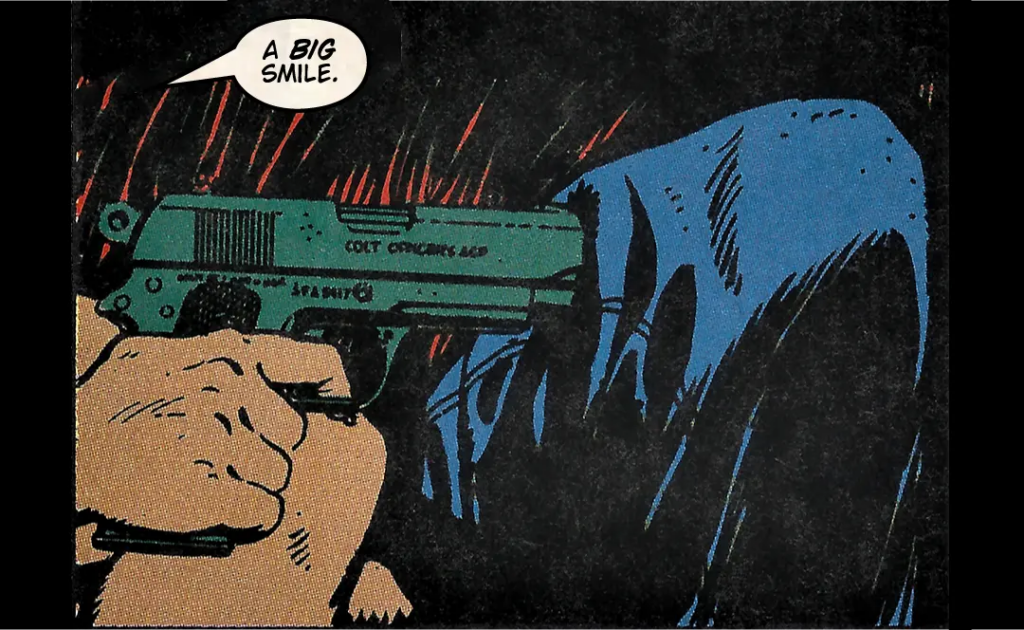 I personally have never had much luck with women who had hair that short.
I know it's just my personal experience and solipsism isn't science but I still can't recommend it.
That's it for this week's Arktoons Roundup.
See you next week.
About the comments.  We don't do comments.  If you would like to discuss this or any of the other posts on Arkhaven Blog, you will need a subscription to Social Galactic.