Blogs and Ends: The Hump Day Trailer Dump
The Dark Herald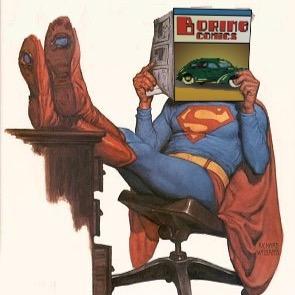 I tried to find trailers for three movies I want to see this year. I could only find two.
FIRST
Ghostbusters: Afterlife
Please don't screw this up guys. Pretty please with lots and lots of sugar on top?
The rumors appear to be true, and Bill Murrey will have at least a cameo. That is a little surprising given how much he hated being in the reboot. The leaked Sony emails show that they forced him into making that one with the threat of a lawsuit. Possibly, he sees this movie as a way to give that movie the finger.
There was a lot of complaining on Twitter about the lack of jokes in the trailer. I'm not sure they are trying to do a straight comedy like the original. This feels a little bit more like a Goonies style kid adventure.
This honestly makes more sense than trying to recreate the lightening in bottle conditions that produced the first Ghostbusters movie. You had three well-seasoned comedians at the top of their game and were used to working with each other, plus ILM ghost effects that had never been seen before, then add just a dash of zeitgeist to bring it all together.
Trying to recreate this magic would be a formula for failure. Especially given the fact the original team couldn't manage it a mere five years later.
SECOND
Dune
The first trailer indicated a fairly strong audience interest based on the velocity of the YouTube views. At the end of the first month, it had kind of views a major Marvel release would have had after six months.
What makes that interesting is that there shouldn't be that much widespread interest in a trailer that was only supposed to appeal to people already familiar with Frank Herbert's book. Apparently, it looked different enough to generate interest.
This second trailer on the other hand has much more of a general audience feel to it.
There is some humor which was never a component of Herbert's work that I recall. As well as the standard accelerating action layout of a typical trailer.
One thing is for certain, I'm not going to trust a "professional" critic's opinion on this film. I'll have to see it myself.
LAST
Space Jam 2
The last up isn't a trailer at all. It's a review for Space Jam 2, which is currently bombing in theaters. Mostly, because it was an absolutely terrible idea.
The first Space Jam had something going for it that this one doesn't. A story. Michael Jordan's story to be exact.
Jordan was pretty much the top basketball player in the world in 1993, then his father was murdered during a carjacking.  He was thirty at the time and that is usually the age where it really hits you for the first time, the fact that it is all going to end someday no matter how hard you hit the gym. He felt compelled to take on a new challenge.  The White Sox hired him for their minor league team in the hopes that they could train him up to be majors material.  Bo Jackson, he wasn't.  During Jordan's single season with the Birmingham Barons, he had 18 errors in the outfield (tying him with one other guy for worst in the league), 30 steals (which is good) but was gunned down 18 times (which is bad), his batting average was .202.  He also had 51 walks and considering Jordan is 6 foot 6, that could only mean the opposing teams were deliberately fanning him to make him look good at something.  He had a triumphal return to basketball in 1995.
Space Jam set itself in the 1994 time period of Jordan's life. The basic premise was that as a result of his game with the Looney Tunes, Jordan accepted his gifts for what they were and returned to basketball.
There is something the protagonist wants and what the protagonist needs, at the end of the story he discovers that what he needs is more important to him than what he wants.
Not a great story but it is a story.
It gave kids a reason to watch the movie.  Jordan had been a little unpopular in the early 1990s but being forced to publicly eat a very small portion of humble pie, he was much more popular when the movie came out.
Lebron James' story on the other hand is the less inspiring, "I'm the GOAT, everyone needs to suck my dick, while I suck China's."
It didn't get a release in China, which I find hilarious.
Here's a review of the horrible Space Jam 2.
Okay, I'm done here.