A Return To Excellence
Jon Del Arroz
Not only was comic book storytelling much better in the 1950s-1970s than today, but the style in which the artists had to work, often known as the "house style" of publishers is what made for consistency, quality, and an aesthetic choice in which we all loved.
No one exemplified this quality more than artist John Buscema, whose work is memorable and beautiful in that it defined what every artist in Marvel was working toward in the 1970s. Here's an example of his work on Conan The Barbarian: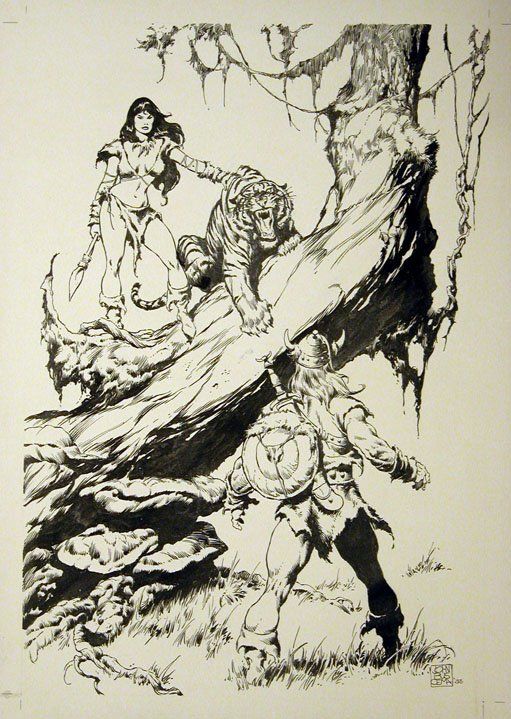 Artist Jesse White and I got together with the express purpose of bringing back this style of art and storytelling which has been missing from our culture for decades. All too many artists these days throw too many lines on the page, so much detail that there's no focal point for the beautiful characters to breathe and come to life. In the attempt at realism, modern art has lost a lot of its dynamic elements.
With DEUS VULT, we are returning to the excellence Mr. Buscema brought to comics, and on the writing end, I am using my knowledge of Science Fiction & Fantasy to craft a story in the tradition of the pulp masters of Robert E. Howard, Edgar Rice Burroughs, C.S. Lewis and Poul Anderson.
The result is what we believe will be hailed as one of the greatest fantasy comics of this century, if not of all time. This book is dedicated to John Buscema and all of the greats who come before us. We hope we do the medium honor.
Back Deus Vult today and support excellence in comics.