Disney Is Coming Back to Chinese Theaters
The Dark Herald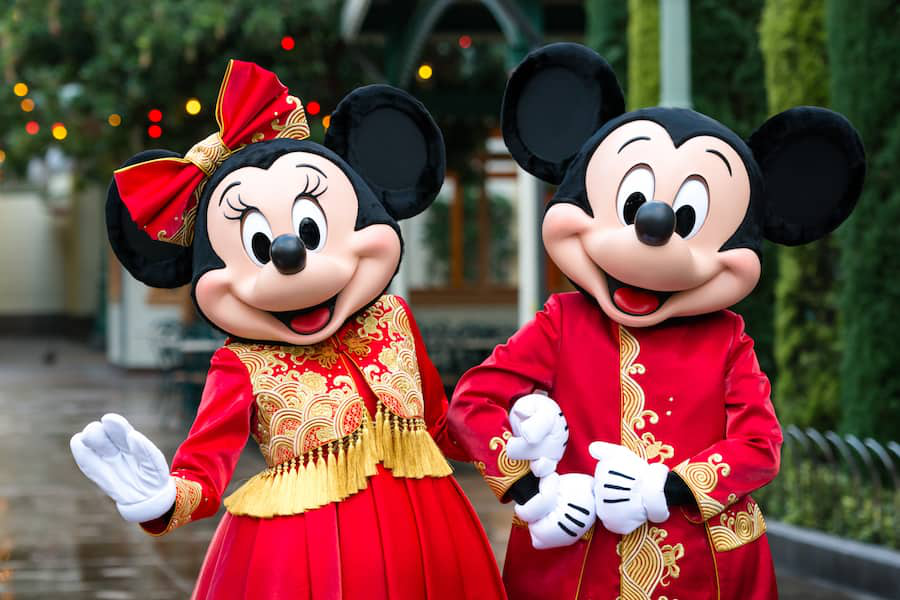 With Nike CEO Parker as Disney's Chairman of the Board and Iger as CEO again, the Middle Kingdom has apparently had a change of heart about Marvel movies.
Starting next month Wakanda Forever will be coming to Chinese theaters.
Where they will decidedly underperform. The Han just aren't interested in an American 1970s vision for a fantasy Africa. They have their own vision for Africa.
And we get called colonizers.

Anyway, Antman 3 also has a release date.  Now this film is more likely to turn a profit on the grounds that the budget was kept well under control. The Antman series has never come close to breaking a billion. Consequently, the budget was kept under $175 million, possibly as low as $150 million. They didn't have any big expectations from what is likely the last of the Antman movies.  Which means if the film tops $700 million at the box office, Marvel's laughing.  The trailers are strongly indicating that Scott Lang is probably being replaced by his daughter.  What a shock.  I'm stunned.  Won't someone please think of the children.
I'm afraid Iger is in for a major disappointment, he can get Marvel films in those theaters but that doesn't mean the Han will show up for them.
They know.
No release dates for any of Disney's other movies, nothing from Pixar or Disney Animation. So, no Lightyear or Strange World. I'm fairly certain that Disney isn't going to push its luck by trying.
Frankly Iger should have given up on the Marvel crud and put all his chips on Encanto, there is genuine curiosity about that thanks to not talking about Bruno.
So why is Xi inviting Mickey the Great and Terrible back in? Part of it is a matter of Face. It's pretty obvious that Disney, the biggest American entertainment company there is, has come crawling to Beijing on its hands and knees begging to be let back in.
The PRC built up its domestic film industry to the point where it could meet 100% of the demand from Chinese movie goers. In fact, they were doing so well it was whisper-announced that seeing too many foreign films would be a ding on your social credit score.
So, what's changed? A loyal Darkling asks.
Covid.
The Chinese theaters are in very bad shape financially. The lockdowns have been so prolonged and so severe in an attempt eliminate the novel corona virus 2019, that the Chinese film distribution system has taken too big of hit. It now needs foreign films to prop things up.
This is mutually beneficial because Iger has the most important quarterly earnings report of his life coming up in February.
Putting this in simplest terms, Chapek was General Grievous, Susan Arnold was Count Dooku, and Nelson Peltz was the Palpatine pulling their strings and now he has revealed himself.  With Chapek fired, Susan Arnold forced out and her seat eliminated, there are now only 11 members on the Disney board of directors.  Which is important because when there was 12, back in December. You needed 7 directors to control the company then, and now it's down to 6 and Black Rock controls 3 of them.  Most of the rest were appointed by Iger anyway.  Black Rock wants Iger to stay at the helm until he dies because he's down with the DIE program and they are evil incarnate.
The problem is that Nelson Peltz is launching a proxy fight. On the face of it, Disney investors have little reason to oppose his inclusion on the BOD. As I and everyone has said before, Iger was captain when the ship hit the rocks. He was the one that set the course.
Complicating matters is that Ike Perlmutter, (who I didn't know was still at Disney in any capacity) is going to fuck over Bob Iger if it's the last thing he does. So far as he's concerned, Iger stole Marvel from him. He appears to be opposition in permanent residence.
Iger is going to be reporting losses, but it will be less than the losses Chapek reported in his final earnings call, because the plan was always to maximize losses in that quarter.
That is not going to be good enough.
The stock price is up as I predicted, because the combatants are reinforcing their positions. But it is still way too low and the price may well dive again when Bob reports losses, which he will have to do.
Iger has to put on one hell of a song and dance act about all of the changes he is affecting at Disney now that he is in charge of Disney again for the first in 11 months.
All of that company's major strategic problems are the result of decisions he made.
Developing.
.