God of Thunder Blunders
The Dark Herald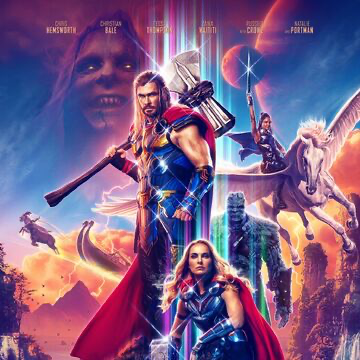 The trade press is going on at great length over how mega-super-great Thor: Love and Thunder is doing at the box office. Despite a 68% second weekend crash.
Yeah, it has hit the $500 million mark. Good for them. But it had a budget of $250 million and it was shot pre covid, so it has been racking up obscene amounts of interest for years. This film needs to pull down somewhere in the neighborhood of $750 million before it crosses into the black.
It will do that, but it absolutely isn't going to make it over the one-billion-dollar finish line and Disney really, really needed this film to do that.
The opportunity costs on Marvel's post Covid track record are becoming horrifying. This is the seventh underperformance for a Marvel film, post Infinity War. Pedomouse has been sinking way too much capital into films that aren't delivering on the investment. You could make some excuses for Black Widow, Shang Chi and The Eternals. But Spiderman: No Way Home changed all that. The pandemic box office depression was over. Top Gun: Maverick proved that it wasn't a fluke, people were going back to the theaters
They just weren't going to see Marvel films, or at least not like they were. Thor's performance has the Disney number crunchers in stomach ulcer mode. And Thor at least starred one of the original Big Three, Black Panther: Wakanda Forever does not star its own title character. Apparently, we get to see Shuri and Ironheart doing a "girls get it done" thing.
The point is this; Marvel Films are on a downhill trend. With the normies.
Comics fans have been over the MCU for a while but now Chad and Stacy have started looking for something else to watch on date night. Wakanda Forever is not going to turn things around. The Marvel name was enough to guarantee a decent night of popcorn burning entertainment, but Marvel is no longer delivering on that low rent promise.
And it is now clear that Marvel's Phase IV, had no kind of coherent or cohesive central narrative plan whatsoever. It was all, throw Woke at the wall see what sticks. Nothing has stuck.
Antman 3, comes out after Black Panther 2.  Antman is never a stellar performer, but this film's budget reflects that, so it should turn an acceptable if not excessive profit.  Then comes Guardians 3, Chris Pratt is one of the few people out there that can move tickets, so it will probably break a billion, IF James Gunn was allowed to tell everyone to fuck off while he did his thing. However, if it's just another bait and switch that drags Starlord while Gamora is being the bestest evah, look for another underperformer. But that is the end of that franchise either way.  James Gunn is moving to DC permanently and the rumor is that Jon Favreau may be joining him, he's had enough of Kray-kray Kay-Kay.
Finally comes The Marvels, a film that was banking heavily on Iman Valleni's (admittedly) inherent likability to offset Brie Larson's abrasiveness.  Given the failure of Ms. Marvel this plan seems to be at best, optimistic. 
The rest of the future slate of films beyond Ms. Marvel are nothing but unconfirmed rumors at this point. There is still blood to be found in the Marvel stone but the box office trajectory of Marvel films is that this point is undeniable. Guardians 3 will be the last of the big-budget Marvel movies. The budgets are going to get lower and lower from now on as the franchises begin failing.
The future is guesswork on my part but here it is. 
Disney +:
Unknown. There is a huge slate of things in production and they start arriving next year. I can't judge what I haven't seen. But so far I'm not impressed.
Star Wars:
Disneyland Paris has canceled its planned Star Wars expansion. Parks and Experiences now views any Star Wars project as throwing good money after bad.
Dave Filoni will never play in the big leagues; he can't do live-action work with TV, let alone movies. The rumors of Jon Favreau's departure are coming from Doomcock. His rumors aren't reliable but since he is claiming multiple sources for this one, I am willing to bet that Favreau is quietly letting it be known to Disney that he has had enough of Kathleen Kennedy's constant interference and that it is now her or him. This is a first from his camp. It is possible that Peter Rice's getting the boot has changed Kennedy's prospects for longevity but wagering against her so far has been a chump's bet.
Kennedy has weathered the various storms at Disney but given the chaotic work environment, she fosters there will be no recovery while she remains the head of Lucasfilm.  Even Disney executives know that. Her continued tenure is the result of her political acumen, not job performance.  
There is no point in Star Wars returning to the big screen given how poorly received the non-Mandalorian shows have been. There is however a dedicated market that simply doesn't care how bad Star Wars gets provided they get their steady diet of memberberries.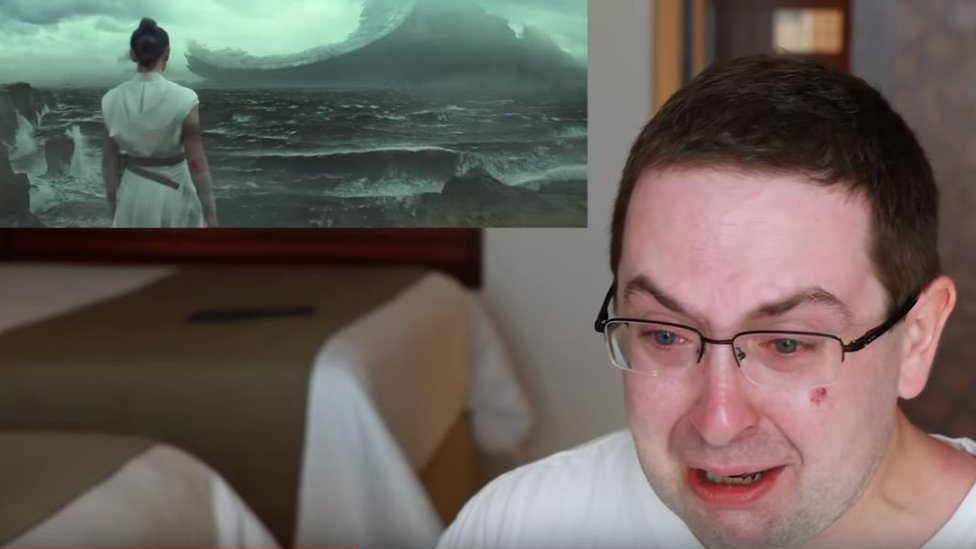 Keep the budgets small and this limited Star Wars market is supportable, at least on the small screen.
Marvel:
The movies are all on a downward trajectory. The expansion of the available pool of Marvel heroes seems to have actually made things worse.
Feige's creative team seems to have gotten their jobs more for their willingness to indulge his Leftist activism, than any love for the Marvel pantheon. A course correction is still possible if he ejects his current team of creatives and replaces them with people more focused on making Disney money.
For the immediate future, look for plenty of TV shows with low budgets and film products with intermediate budgets.
Without any changes, the Marvel franchise will continue its downward slide. The Feige formula has gone stale with audiences.
Pixar:
The existence of a second animation studio was easy to justify when that studio reliably produced major hits. It isn't doing that anymore. It has also gone out of its way to be a major headache for CEO Bob Chapek.
It will start being stripped of resources and forced to make internal cuts to staff. This will be the start of a trend that leads to the liquidation of its physical studio in San Francisco. The remaining Pixar-dusters and their IPs will be rolled into a new Disney Animation studio in Florida.
Summary for Disney:
Mickey the Great and Terrible's plan of trying to get people to "just consume product and get excited for next product" is now in a state of market decline which will lead to an eventual collapse if things aren't changed.