The Pedomouse Summer Collection For Children
The Dark Herald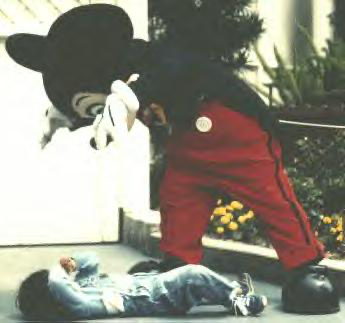 You think Disney learned its lesson? You're adorable!
Pedomouse is going to use his sweaty, hyper-obese weight to spread the gospel of corruption to every child on the planet. 
During the month of June. The month named for the Roman goddess of motherhood and family, (how cute). Disney will proudly be selling its LGBTQ rainbow Disney Pride Collection of clothing in all of its Parks and of course online. This savagely overpriced rainbow-themed groomer-friendly clothing is designed for children and fucking INFANTS!!!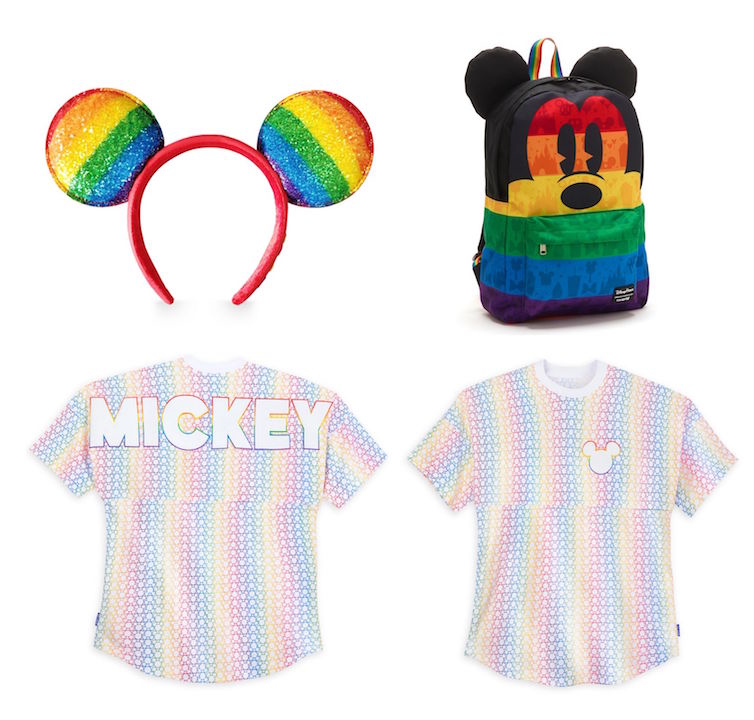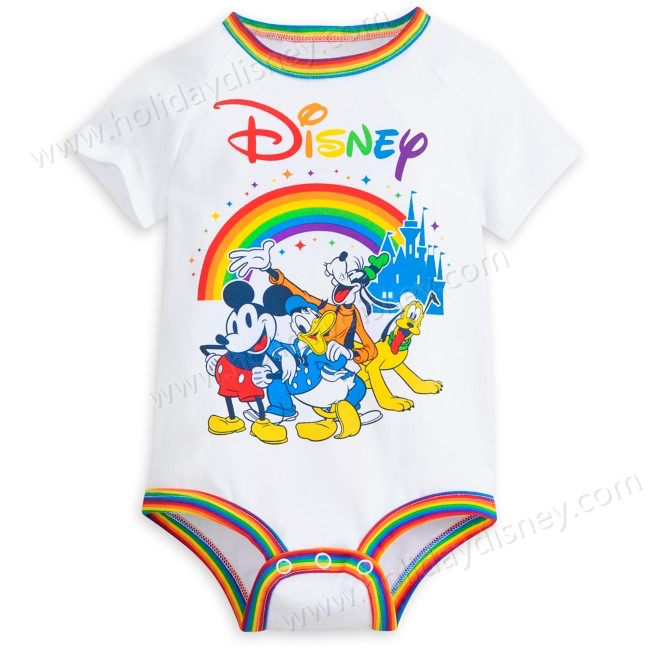 Don't think for a second that Micky the Gross and Slimy, is even trying to lay low.  Sure, Disney isn't directly attacking Florida anymore.  It turned out that that came with a price tag.  But Chapek hasn't fired anyone who was hired to run the Reimagine Tomorrow struggle session and brainwashing programs at Disney. The Woke are firmly in the saddle at that company and are spreading the gospel of degeneracy across the world.
All profits from the sale of Disney's rainbow-themed baby clothes are going to organizations that speak to underaged, angry, confused, and rejected children across the globe into accepting grooming as a way to raise their status in the world.
Here is where the money will go:
USA:
Ali Forney Center
The Ali Forney Center (AFC) is the largest organization working to care for Lesbian, Gay, Bisexual, Transgender, and Questioning youths who have been rejected by their families and thrown out into the streets because of their identity.
GLSEN
GLSEN exists to create safe and affirming schools and learning environments for all K-12 students, regardless of sexual orientation, gender identity, or gender expression, because no young person should have to choose between their well-being and an education.
LGBTQ Center OC
Over the last decade, the LGBTQ Center OC's Youth Program has served as a comprehensive model program built upon unconditional acceptance of sexual orientation, gender expression and identity, and cultural diversity. The Center provides a variety of services and programs to support lesbian, gay, bisexual, transgender, queer, and questioning (LGBTQ) youth and young adults through social support, education, mental health services, and youth leadership and empowerment.
Los Angeles LGBT Center

PFLAG National

SF LGBT Center

The Trevor Project

Zebra Coalition
The mission of Zebra Coalition is to empower LGBTQ+ youth to thrive.
EUROPE:
ARELAS
ARELAS is a Spanish association that provides support for trans children and their families and that has been working for more than five years to achieve equal opportunities and rights for Spanish trans minors in all areas of public and private life.
BeLonG To Youth Services
BeLonG To Youth Services is the national organization for lesbian, gay, bisexual, transgender, and intersex (LGBTI+) young people in Ireland.
diversity München e.V.
diversity München e.V. is an LGBTQ+ youth organization with a youth center based in Munich, Germany. The organization is self-governed by youth members, using a peer-to-peer approach to create a welcoming community through the youth centers and cafés for LGBTQ+ youth in Germany.

Diversity Role Models

Famiglie Arcobaleno

MAG Jeunes LGBT+
MAG Jeunes LGBT+ is a non-profit organization for LGBTI+ youth aged 15 to 30 years old
LATIN AMERICA:
It Gets Better
ASIA:
Minus18
Minus18 is a champion for LGBTQIA+ young people
Nijiiro Diversity

I have no idea how they missed Africa. Although, I do know how they missed China.
It's not even nine o'clock in the morning and I need a whiskey and a shower.
Okay, I'm done here.