Black Widow Craters on Second Weekend
The Dark Herald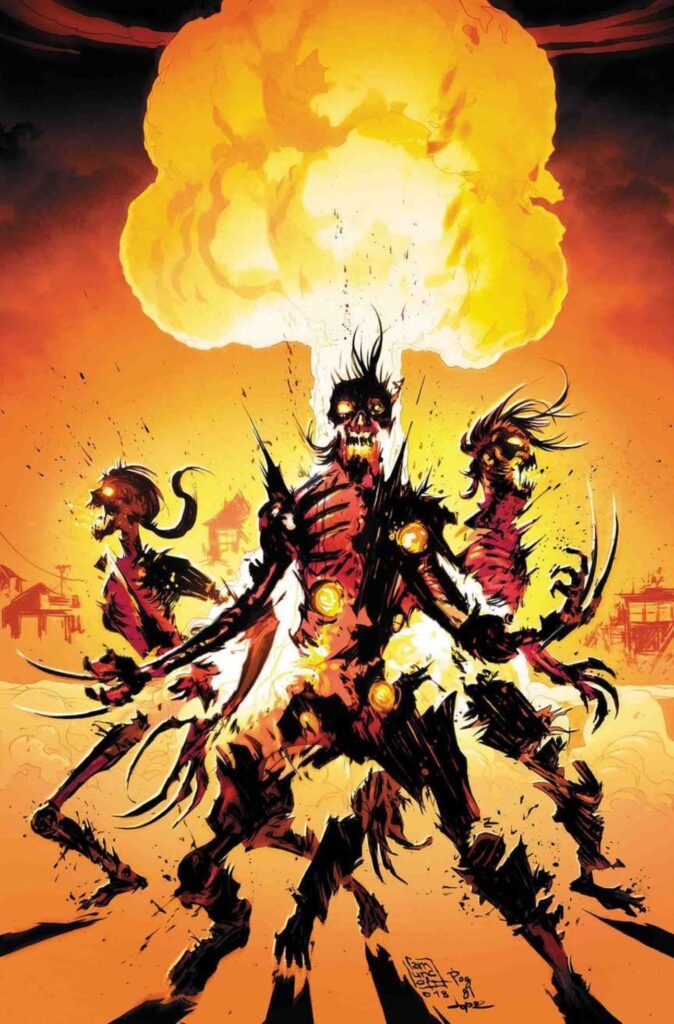 I told you this was coming. The second weekend take is in, and it is an utter disaster for Disney/Marvel.
From Deadline:
"If you want to know what the negative impact is by having a Marvel movie available in homes and in theaters at the same time, well, here it is: That's the steepest second-weekend drop ever for a Disney-distributed MCU title, beating Ant-Man and the Wasp (-62%)."
It's much worse than that. Black Widow's take for this weekend is $26 million.
The grand total is $132 million domestic and $100 million foreign. At $232 million worldwide this is drastically underperforming for a $200 million budgeted film. I see no indication that it's going to bounce back in the the third week.
The theater owners are putting Disney on blast for having put Black Widow out on same day VOD.
Deadline:
"Despite assertions that this pandemic-era improvised release strategy was a success for Disney and the simultaneous release model, it demonstrates that an exclusive theatrical release means more revenue for all stakeholders in every cycle of the movie's life," emphasizes the NATO (National Association of Theater Owners) news drop.
Given the opening day to weekend ratios of other comparable Marvel movies, and other successful pandemic-era titles like F9 and A Quiet Place Part II, NATO says that Black Widow should have opened to between $92M-$100M. "Based on preview revenue, compared to the same titles, Black Widow could have opened to anywhere from $97M to $130M," adds the release.
NATO goes further in specifying the lost amount of dollars for both Black Widow and exhibition: "The average number of people per household in the U.S. is 2.37. One can assume the family-oriented Disney+ household is larger. How much? How much password sharing is there among Disney+ subscribers? Combined with the lost theatrical revenue and forgone traditional PVOD revenue, the answer to these questions will show that simultaneous release costs Disney money in revenue per viewer over the life of the film."
NATO also pointed to the Torrent Freak report that we cited how for the week ending July 12, Black Widow was the most pirated movie. We've heard from industry sources that Black Widow was pirated even more than Wonder Woman 1984."
A theatrical exclusive would have meant more money for the theaters to be certain. But less money for Disney as a whole. Disney claims that their VOD take was $60 million. Any money made at the theater has to be split with the theater. That $60 million all belongs to Mickey the Great and Terrible.
And it ain't gonna be enough.
Disney broke the code of silence on their VOD numbers last weekend but isn't saying anything about streaming revenue this weekend. Because there probably wasn't any. Anybody who was going to pay for VOD, has done so. Once anything hits the internet, it's free and anybody who wants to stream Black Widow now is doing it on the High Seas.
"Selling" Black Widow to Disney Plus subscribers for $30 a license was a fundamentally bad idea in the first place. A rental for $20 would have generated a lot more revenue for the honest but not willing to pay thirty bucks potential home viewer. But Disney is way too greedy for that.
Antman and Wasp grossed $622 million total. Below expectations but still profitable.
Rolling the known Black Widow VOD take into last weekend's reported take (and I'd shave at least $20 million off of that) you have a grand total of $282 million in gross revenue. This movie is going to make less money than Solo: A Star Wars Story.
I'll say it now, the winning streak is finally broken. Black Widow will be Marvel's first bomb.
Looks like Ike Perlmutter was right about superheroine movies all along.
Okay, I'm done here.
UPDATE: I should have expanded on this. The $30 same-day license is dumb for a number of reasons. It kills all forward momentum. It's not just the theater revenue. Disney won't be getting the Red Box rental money, it won't get the Amazon rental money, and it sure as hell won't get the Blu Ray/4K physical media revenue either. No one who buys a streaming license ever gets the physical media too. Why would you? This is a classic case of killing the Golden Goose.