Arkhaven Spotlight: Halloween Special #1
The Dark Herald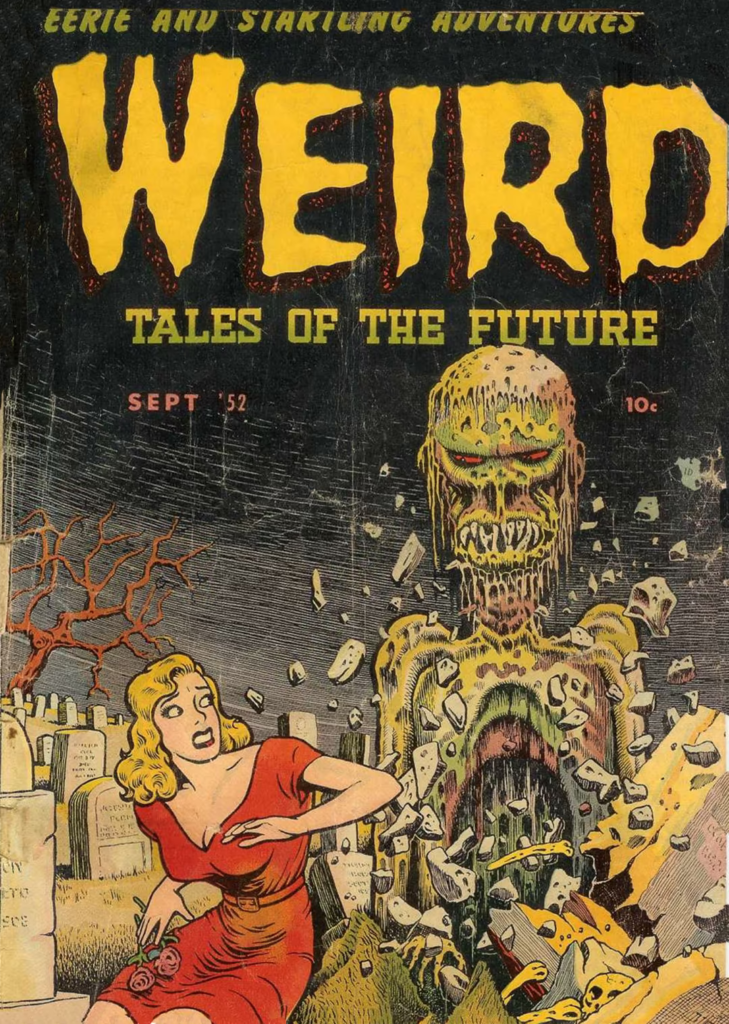 Welcome to the Arktoons Spotlight, a regular feature at the Arkhaven Blog. The Spotlight is where I take a look at one title from the amazing world of Arkhaven's webtoons.
If you aren't familiar with Arktoons, this is meant for you. I am the Dark Herald; I do the blogging here at Arkhaven.com. The blog is mostly pop culture news, reviews, and opinion, in short, the usual.
And you aren't here for the blog. You're here for the webtoons.
Arkhaven is different from other webtoon publishers. While we have the kind of webtoons you would expect, like Chateau Grief we also have works that are more like traditional comics, if you grew up reading comic books in pamphlet format, you'll feel more at home here than you would at say Tapas.io or Webtoons.com.
So, if you are new here, be welcome.
Oh, horror!
It's Halloween time again. Your host, The Dark Herald has emerged into daylight to present you with a tale of the strange and uncanny. Or to be accurate Chuck Dixon has found a great little gem from the golden age of scary comics.
Comic books are the direct descendants of pulps. Westerns, Jungle Adventure, Suspense, Crime (or to be exact brutal crime), Mystery (not to be confused with Crime, they really were different genres), Medival Romance, Romance-Romance. But interestingly, science fiction and horror almost didn't get invited to the party. Aside from the Scientific-Romances of HG Wells (that was actually what Sci-Fi was called back then), there just didn't appear to be any kind of a market for it.
But here's the thing about the pulps, the most expensive part of a pulp magazine was their cover. They were printed on a special kind of paper and had to use very pricey colored inks.
Consequently, the pulp publishers, (who always had several different magazines being published at the same time would just run up a giant sheet of covers for all their magazines at the same time.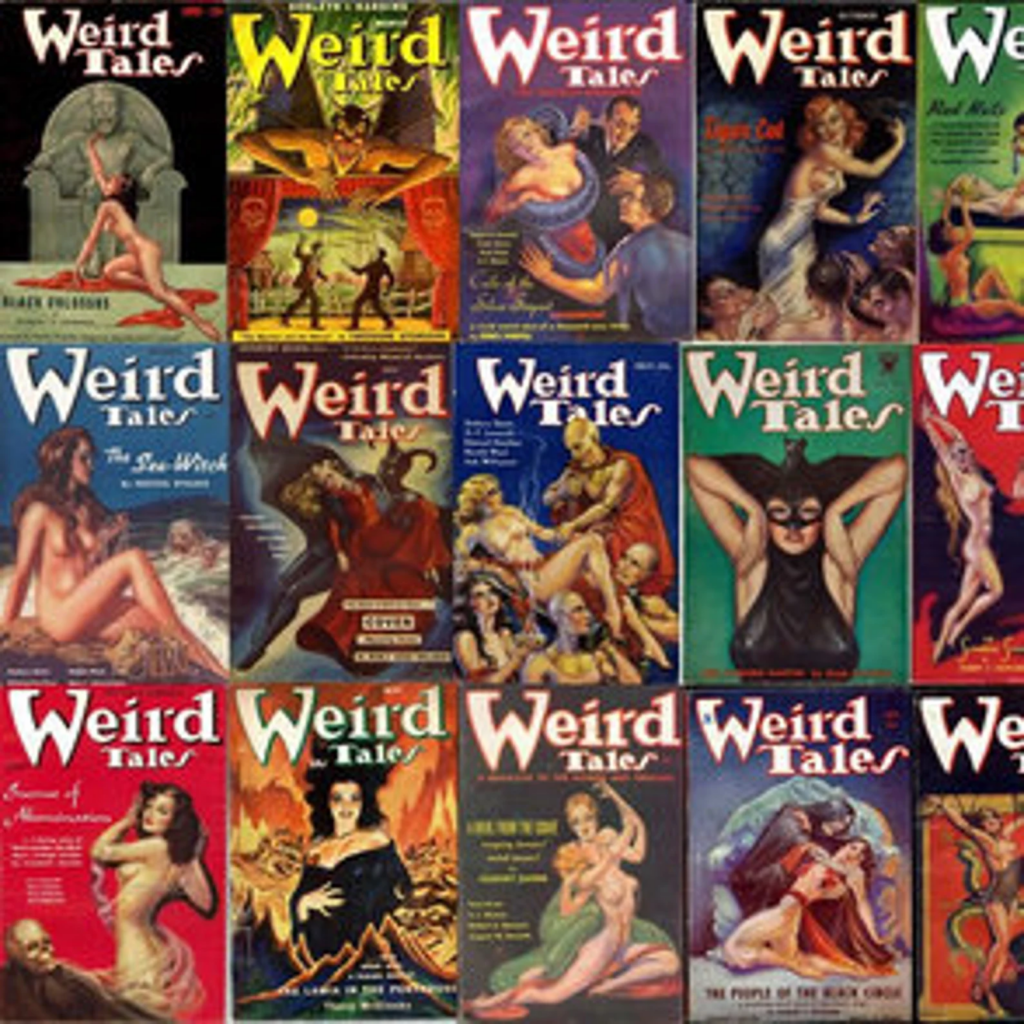 It was costly but the expense had to be borne because it was the cover that sold the magazine.
In 1922 pulp publisher J. C. Henneberger had a serious problem. On that giant sheet of covers, there was a space at the bottom that was blank because. there wasn't a magazine to fill it. Every month the waste of that empty space gnawed at Henneberger more and more. I suppose it was like walking into a fine mist of vinegar that had just been sprayed. It's not bad at first but you know it's there. But each month the sprayer is dialed down until the vinegar is shooting straight up his nose.
Unable to tolerate that blank space anymore Henneberger ordered his editors together and told them to start a new magazine.
Weird Tales was kind of a catch-all for the stories that had been coming in that were good but didn't fit in with the other magazine genres. It was supposed to be science fiction and it was but it covered anything weird. Square pegs like those new kids Robert Howard and HP Lovecraft got their start in Weird. Ray Bradbury and Robert Bloch published in Weird as well.
Sadly, the pulps business model eventually became obsolete. In the early fifties, Weird was in enough trouble that it apparently made a deal with comic book slockmeister Stanley Morse.
But that is a Weird Tale for next week.
For now enjoy the spidery, skin-crawling terror that is…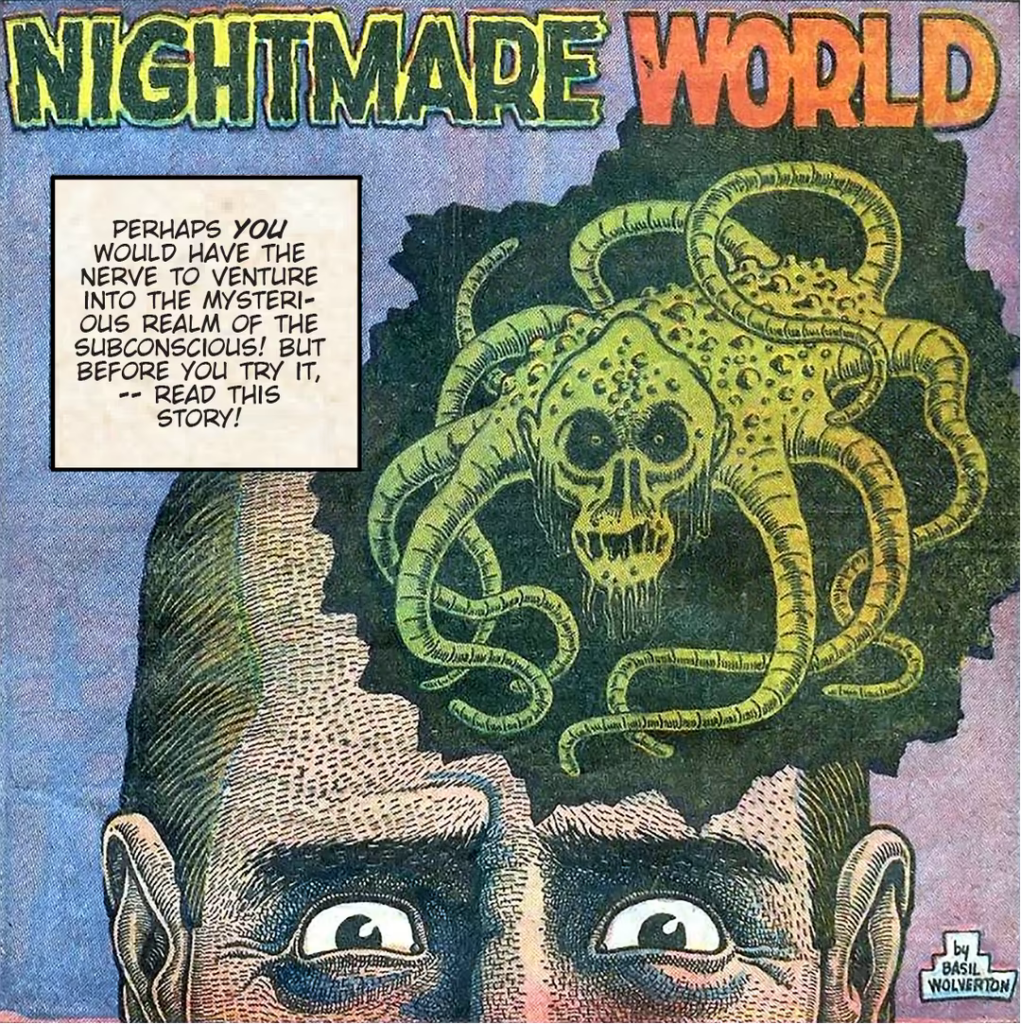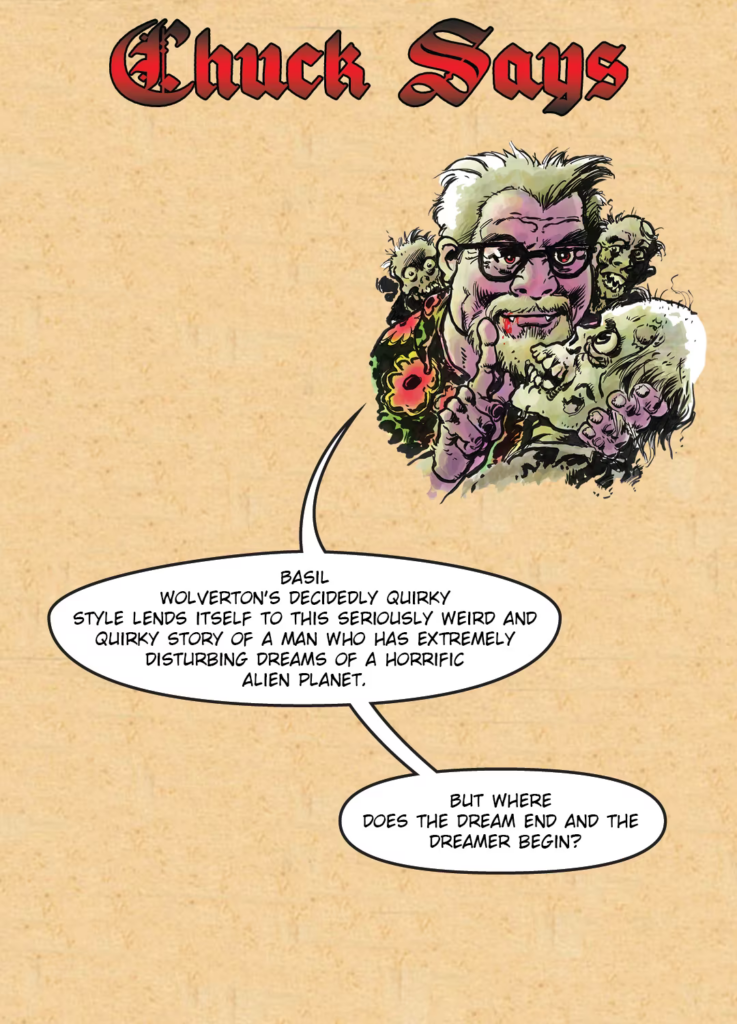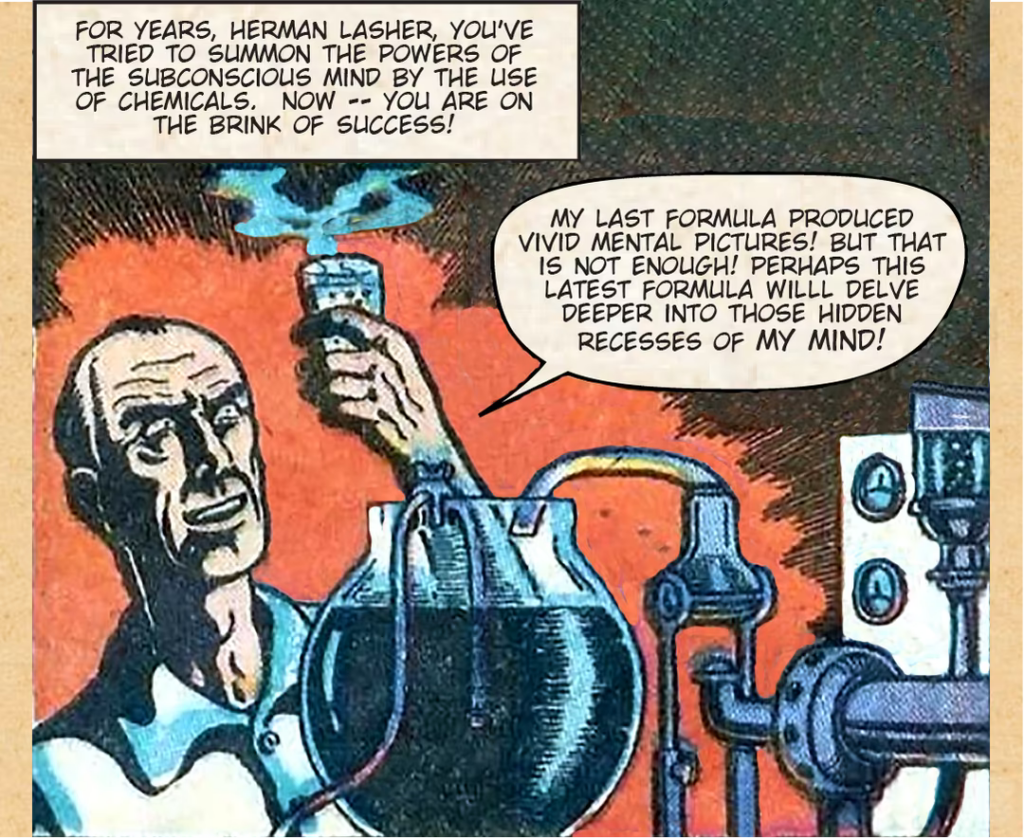 D.H. here!

I usually don't jump in here once the story starts but the narration caught my fancy. These horror comics mark the heroic last stand of the Second Person Point of View. It's pretty much unused today unless you are writing a period piece using a period style. It was popular during the radio days, particularly for suspense shows. Today, it has been largely relegated to song lyrics and poetry.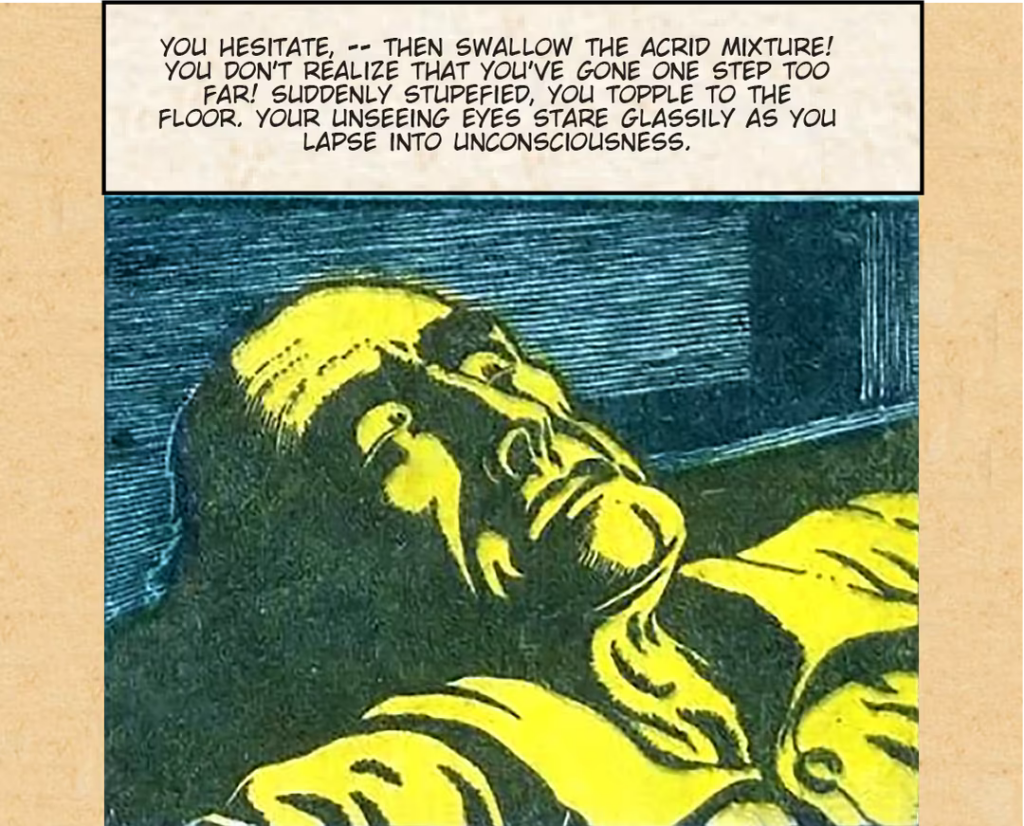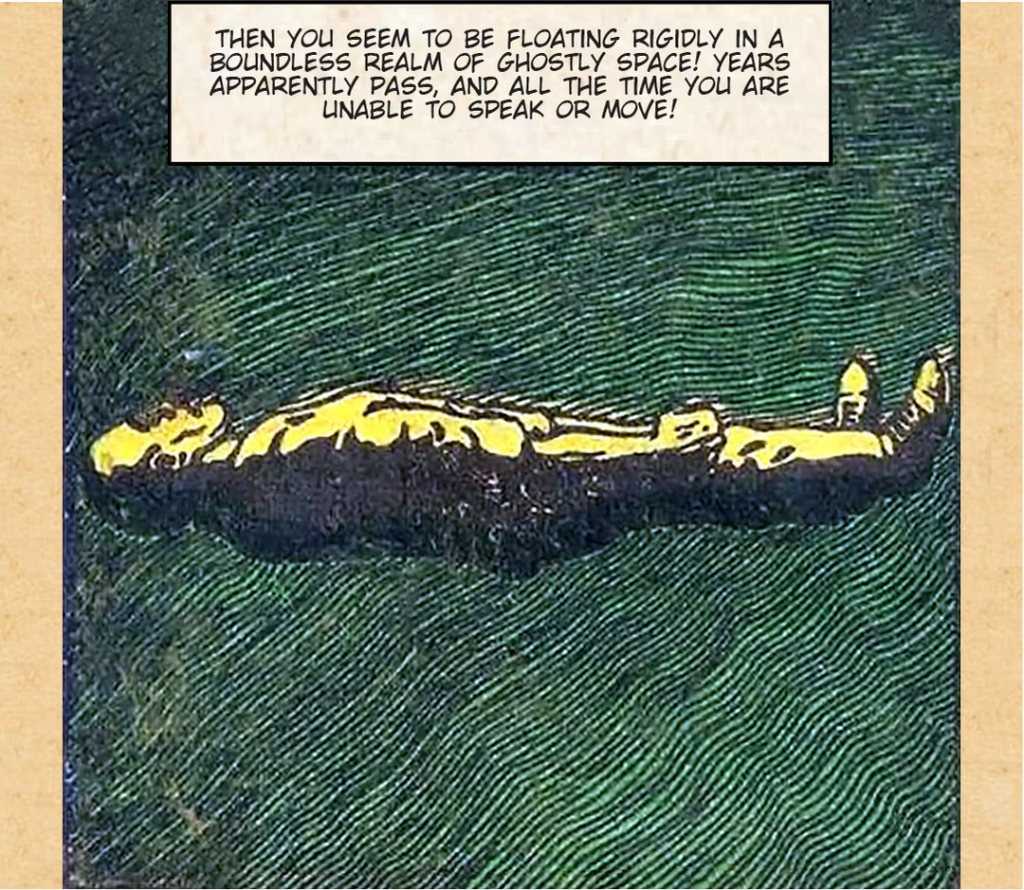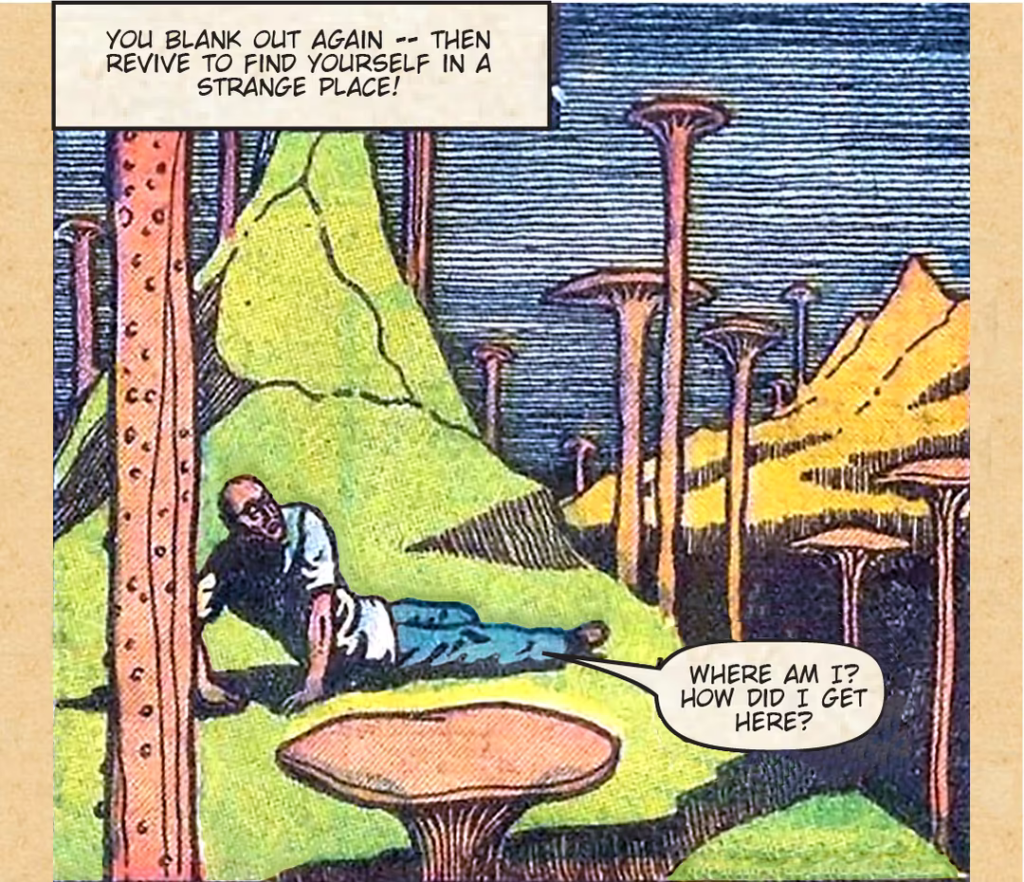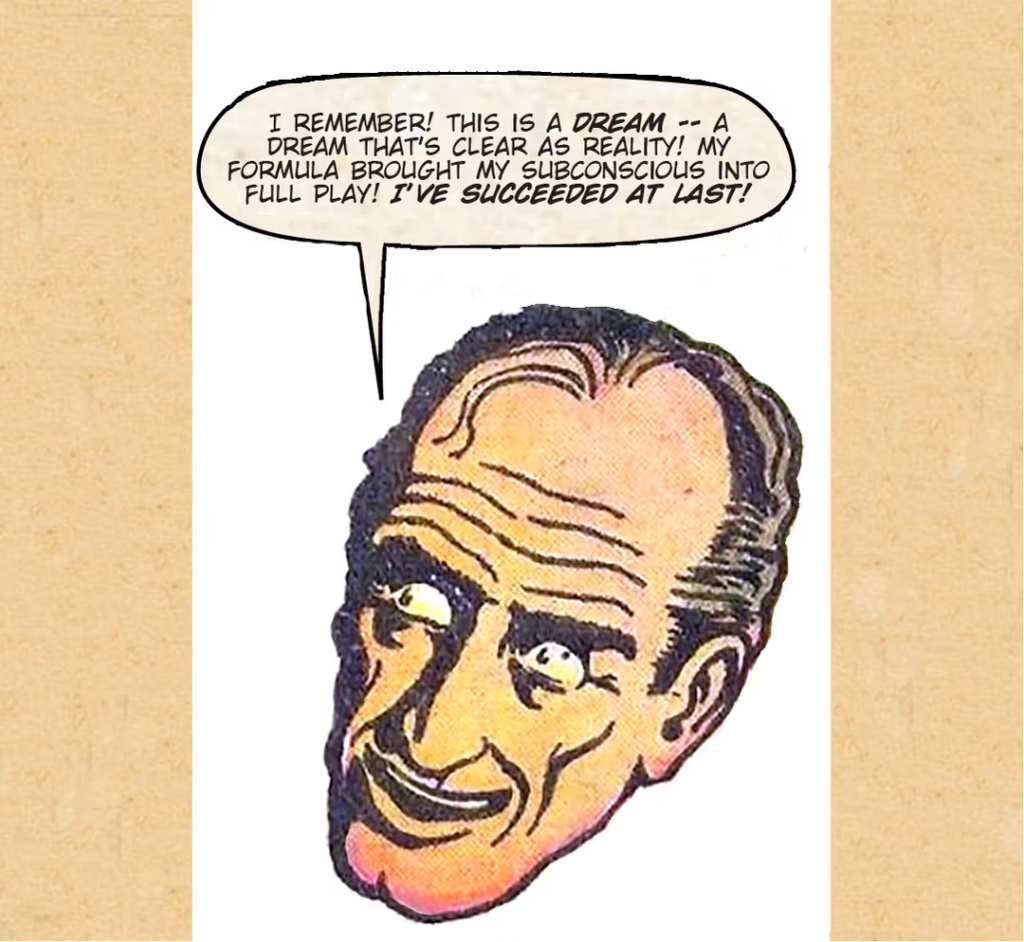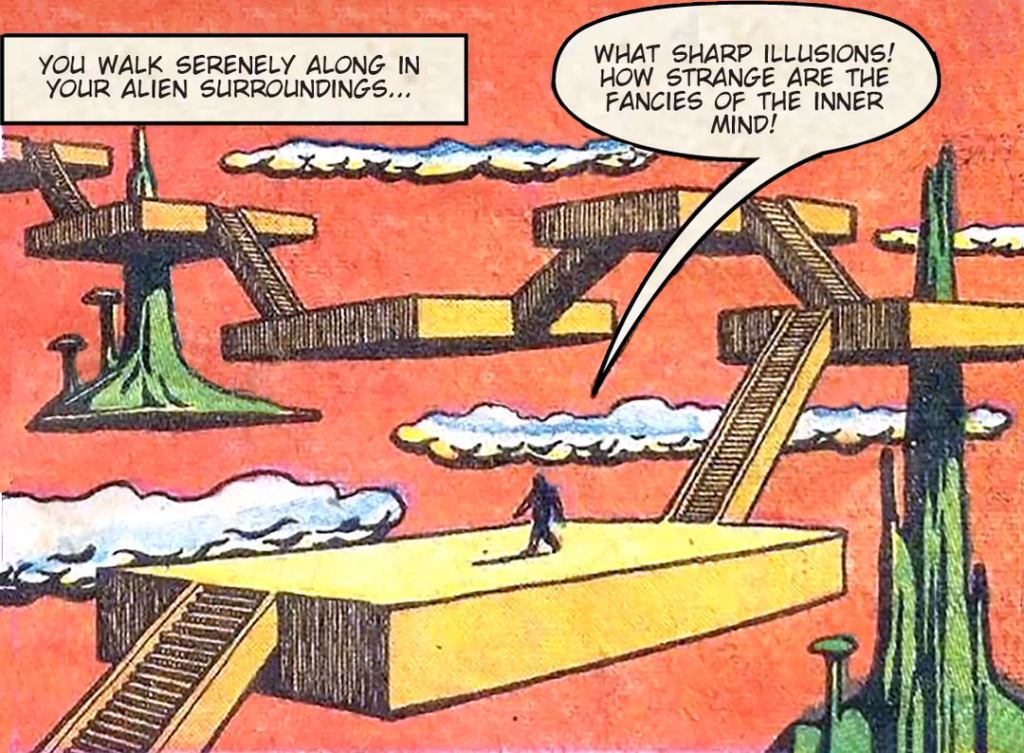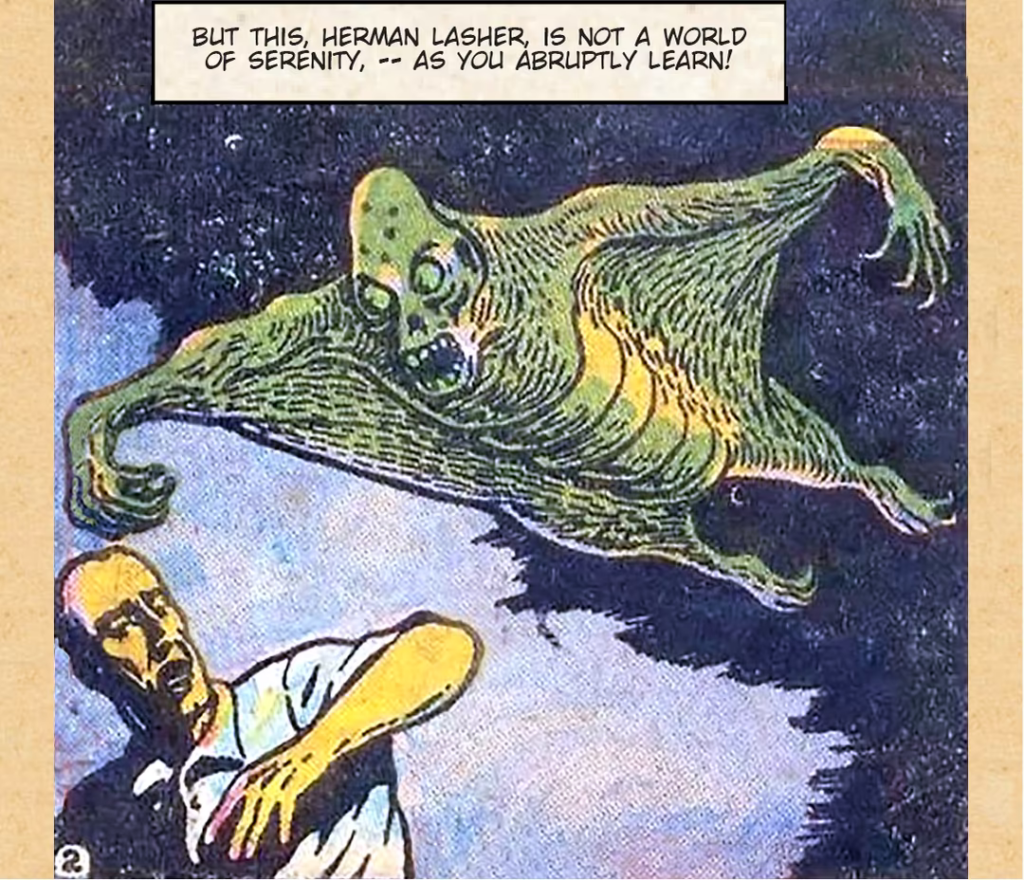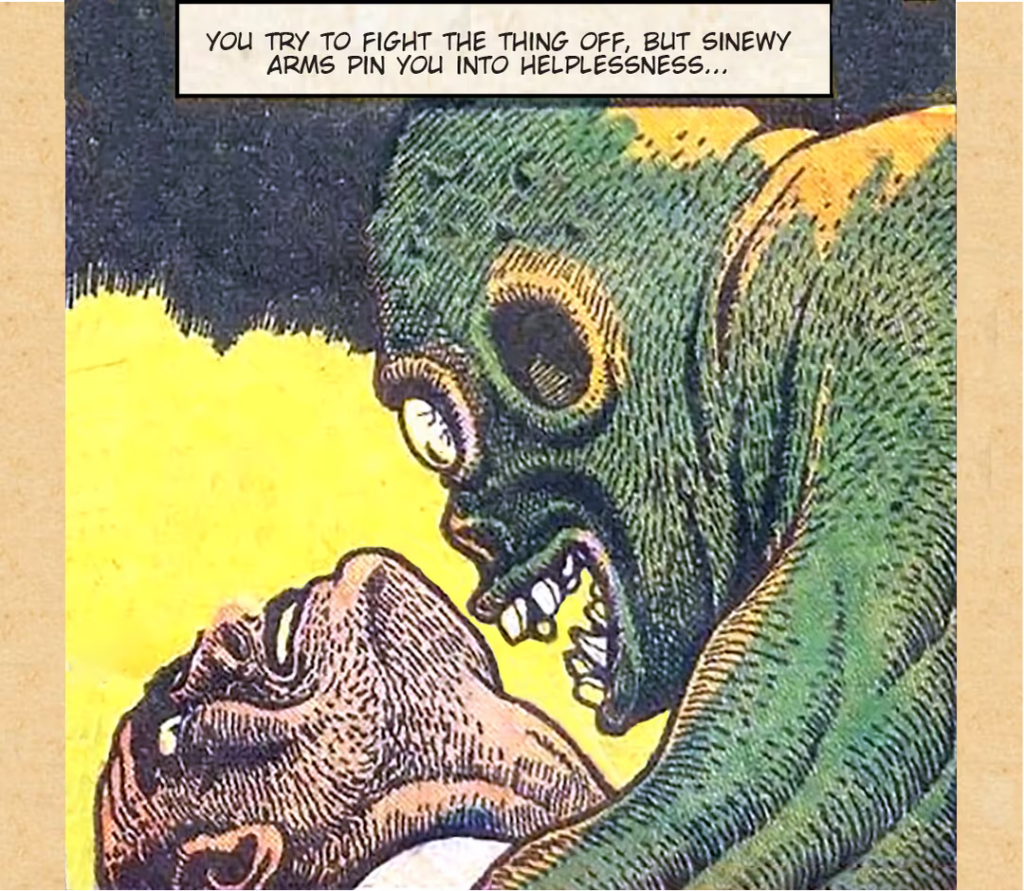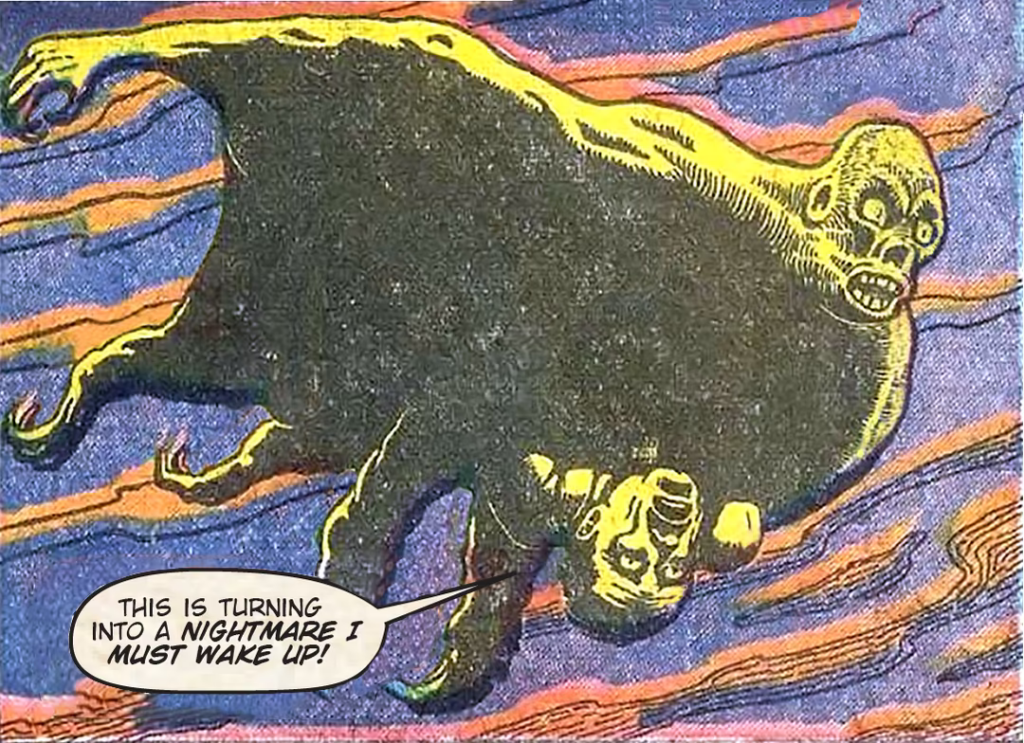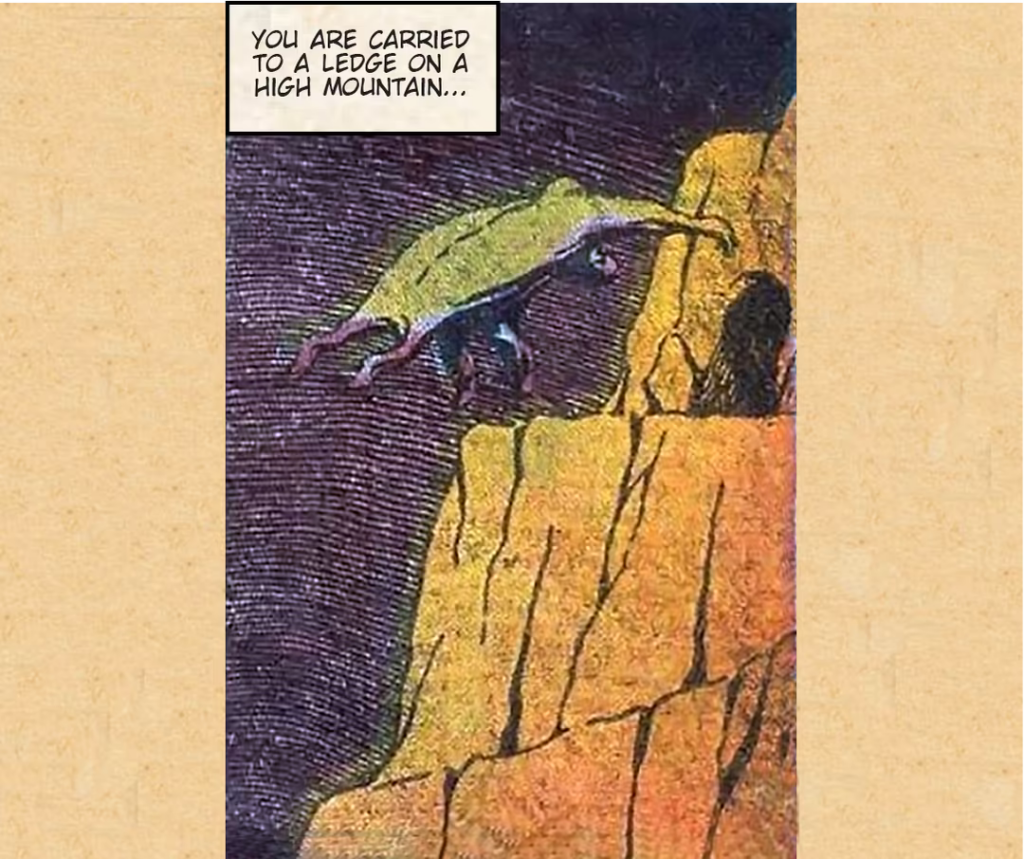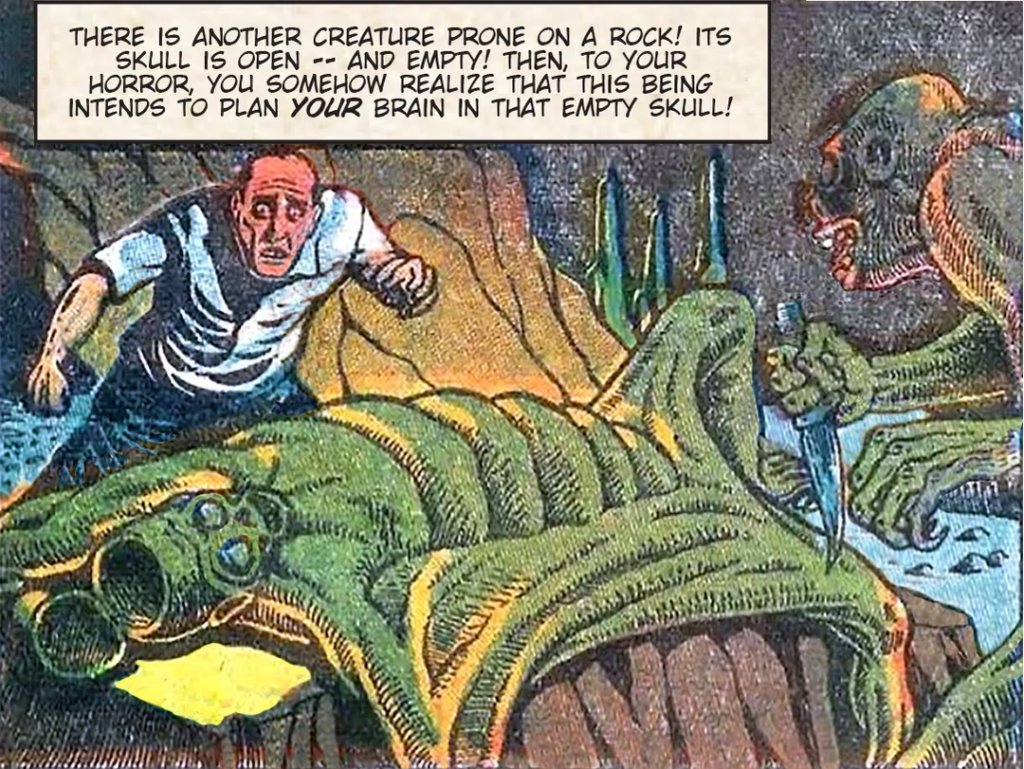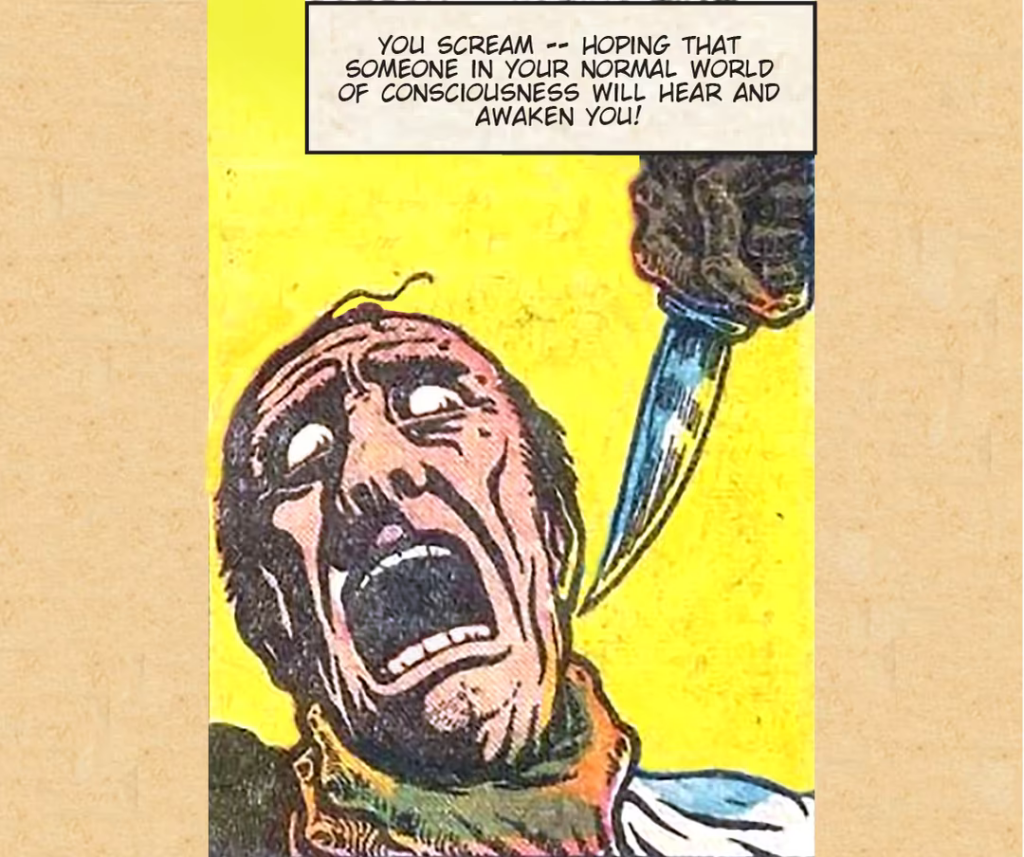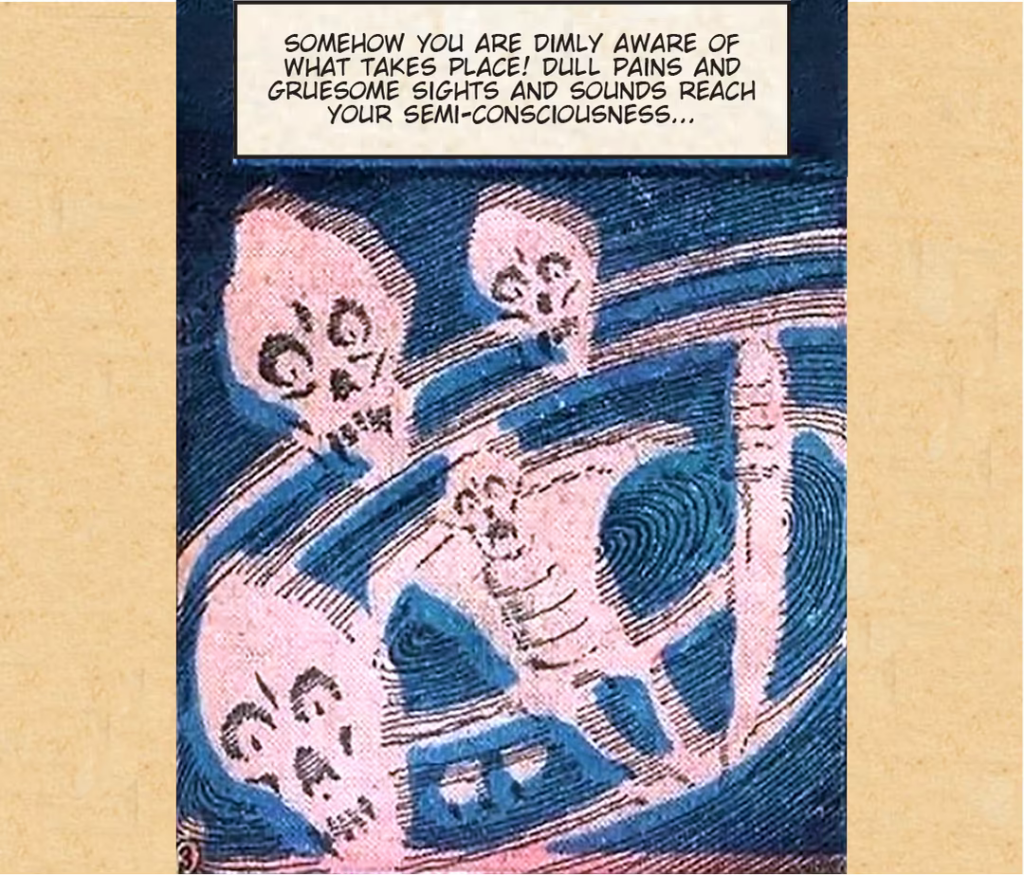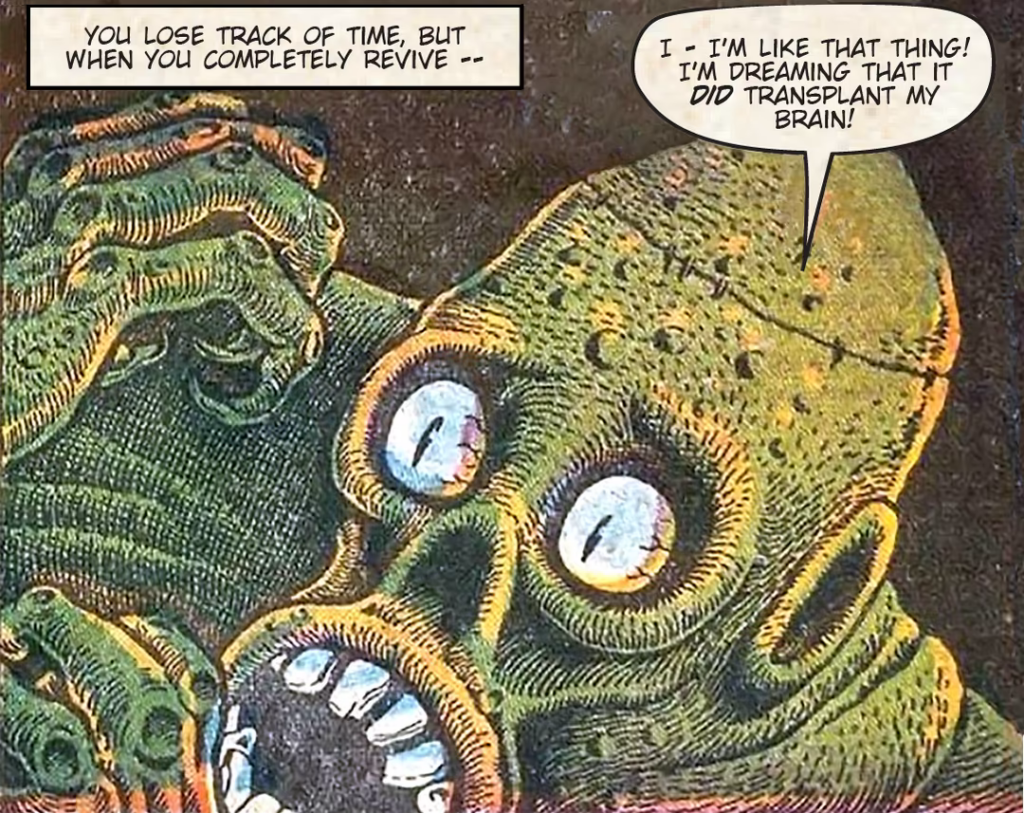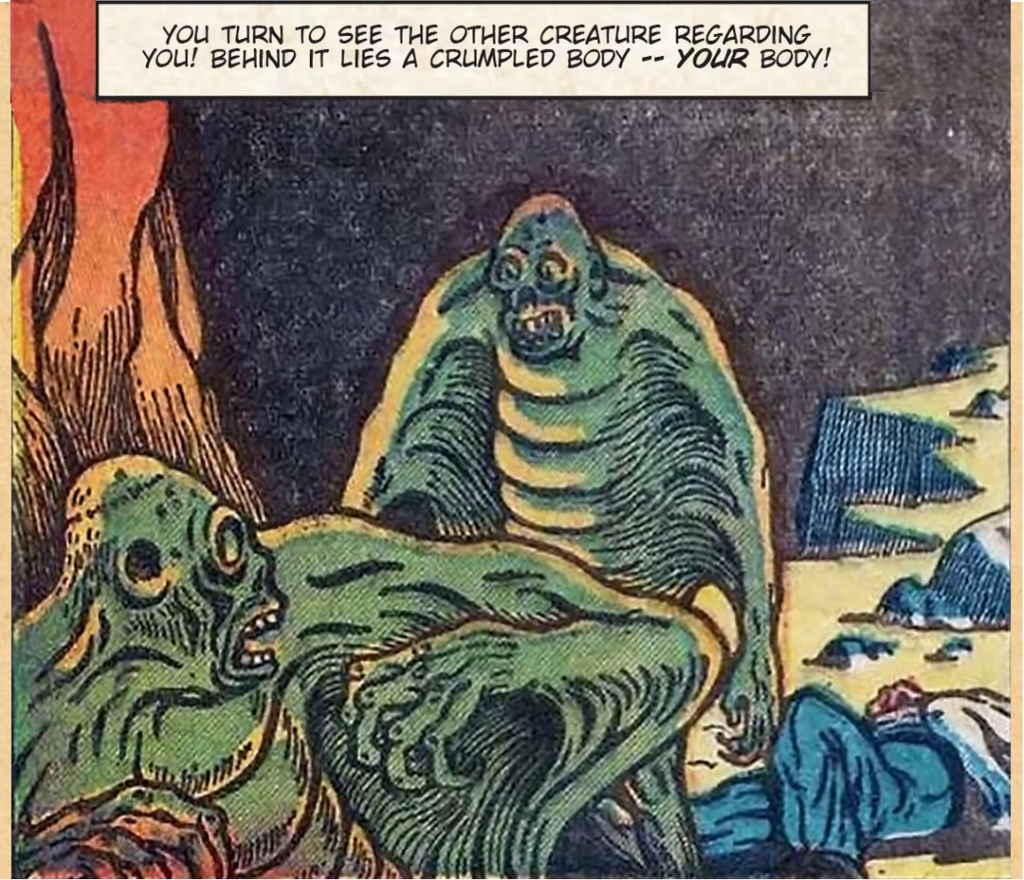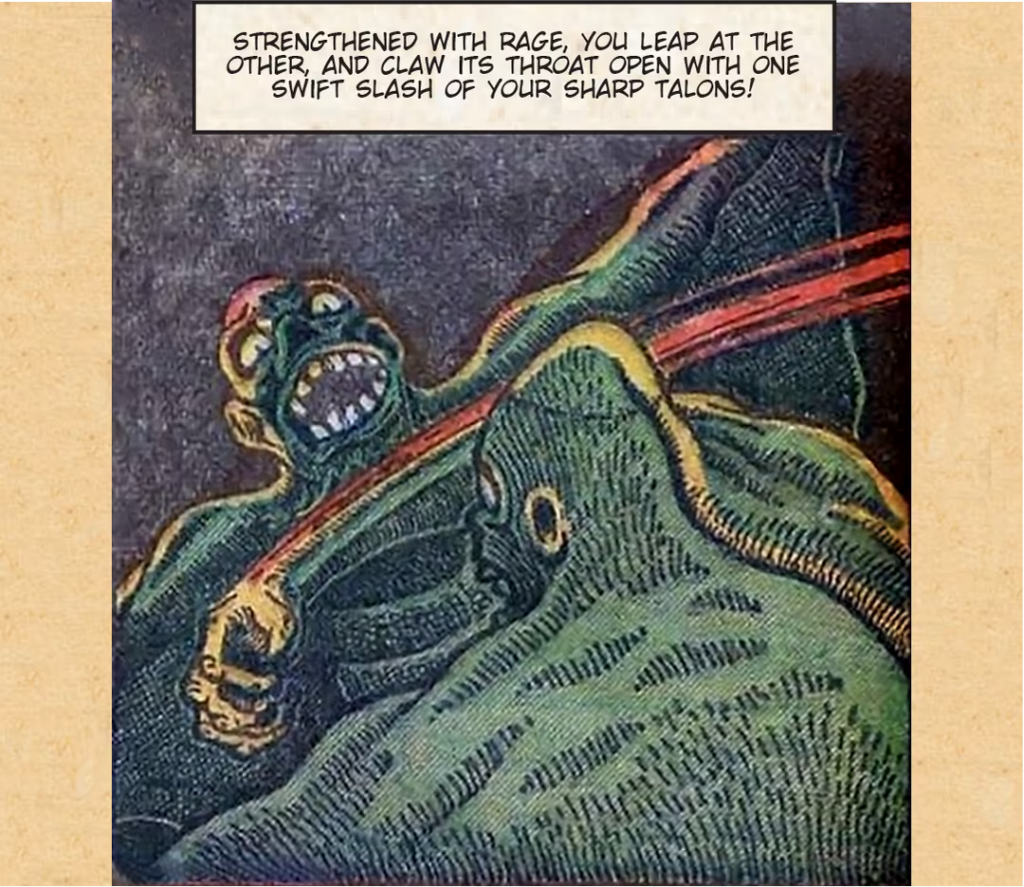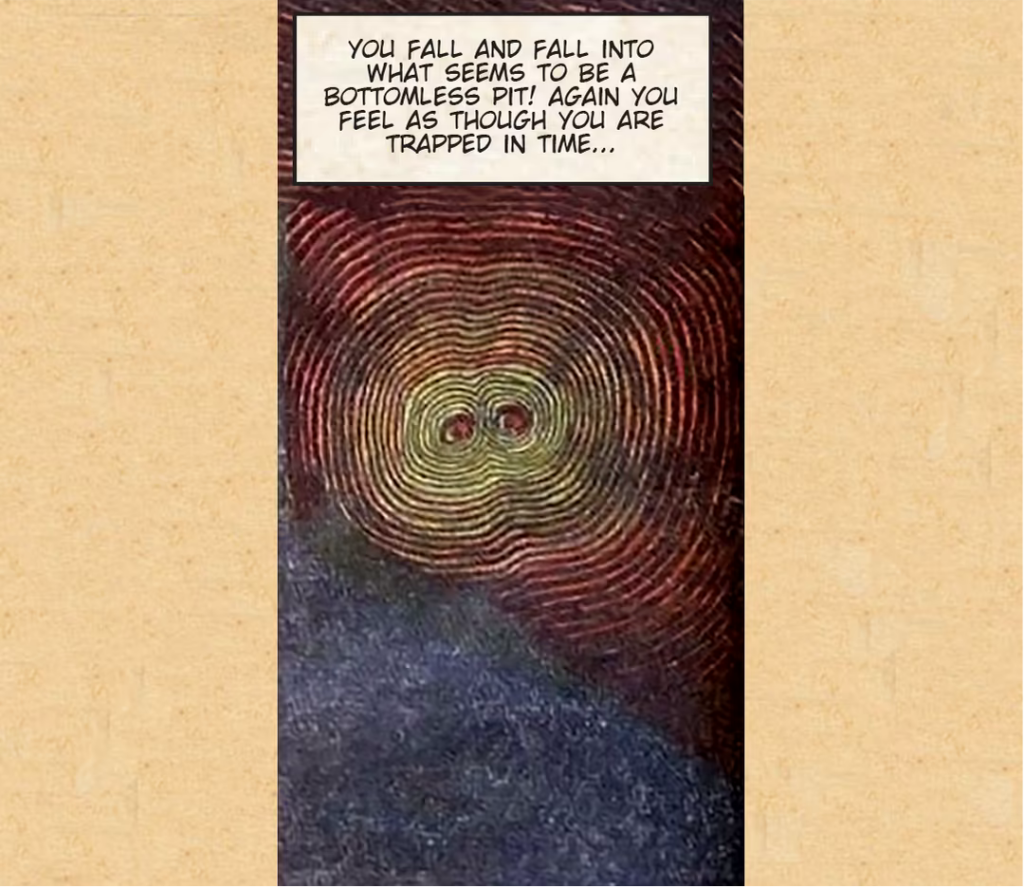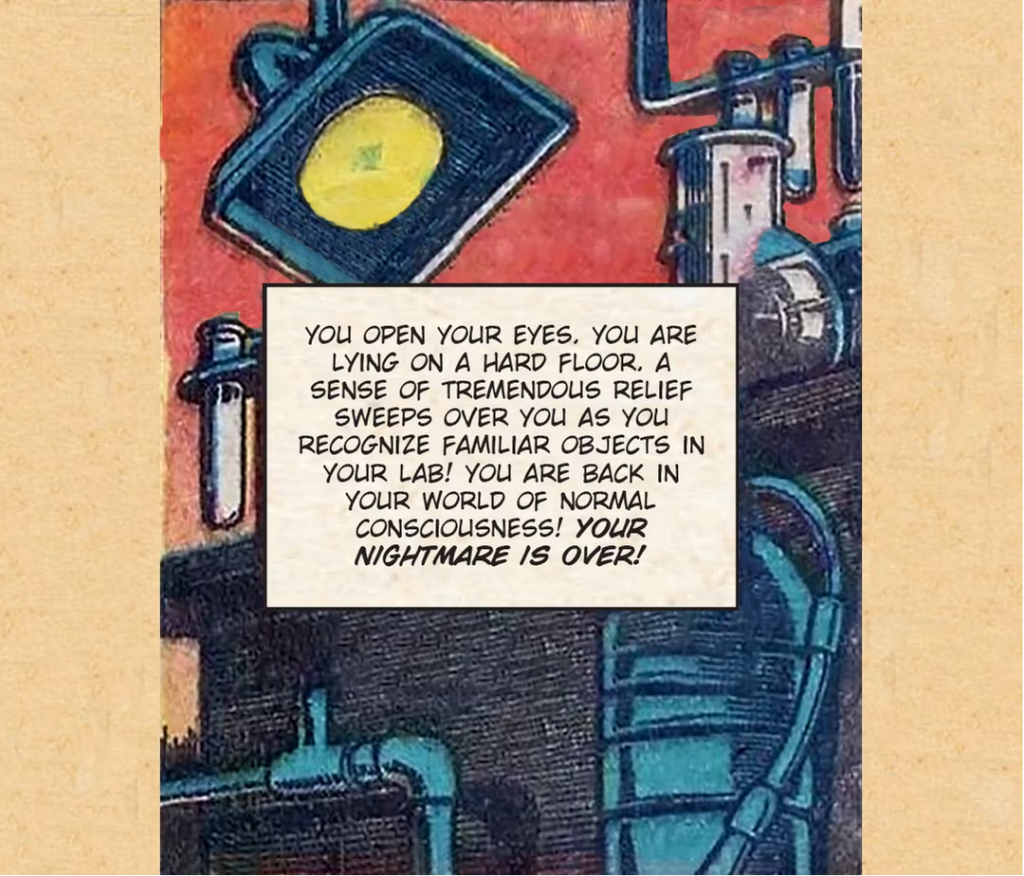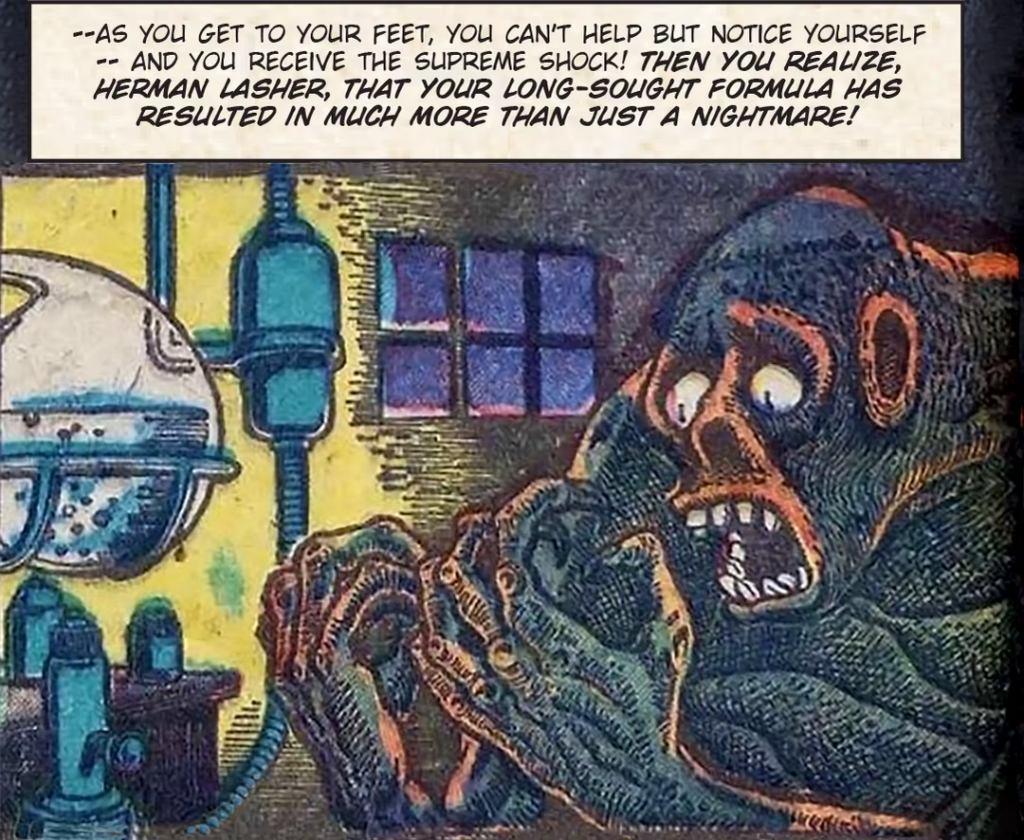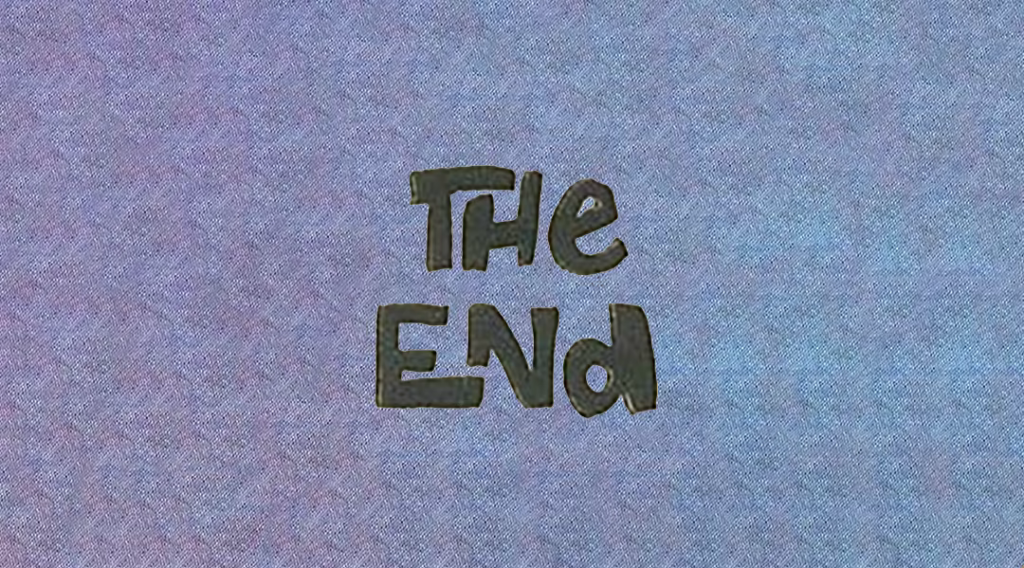 Chuck Dixon Presents: Mystery — Mysterious monsters, time travelers, magical idols, invaders from the 4th dimension, sentient plants, and so much more await in Chuck Dixon Presents: Mystery. This is a series of strange, spooky, and science fiction stories hand-selected by that master of mysterious comics, the legend Chuck Dixon.
If you enjoy this or indeed any of our Arktoons, please consider our creators
Discuss on Social Galactic