Captain Harlock Creator Leiji Matsumoto Passes at 85
The Dark Herald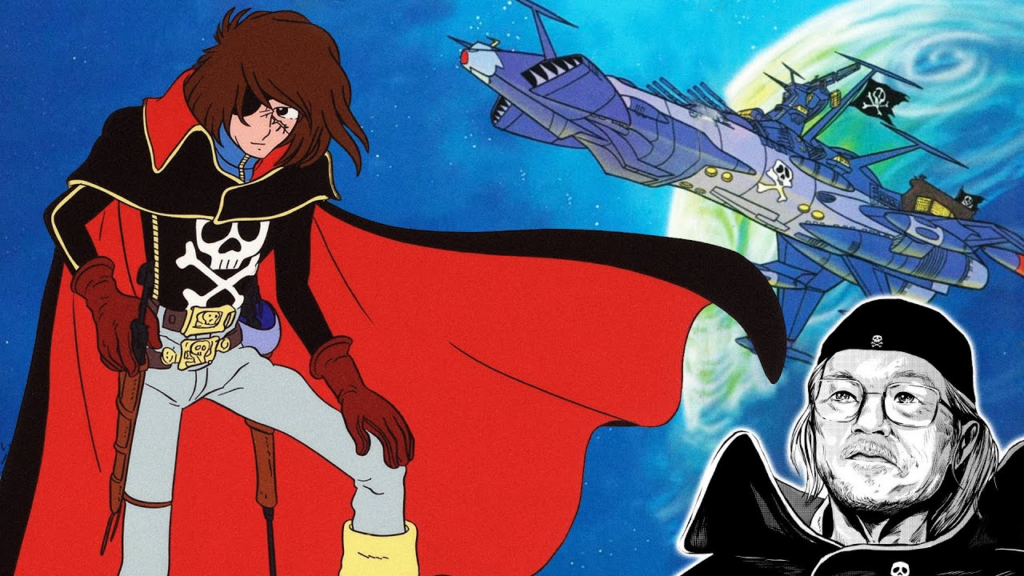 Matsumoto's work was Generation X's entry drug into the world of Anime.
The body of his work is some of the most legendary in the field. It's fair to say that he is up there with Osamu Tezuka. Matsumoto's work includes such epics as Space Battleship Yamato, Space Pirate Captain Harlock, and Galaxy Express 999.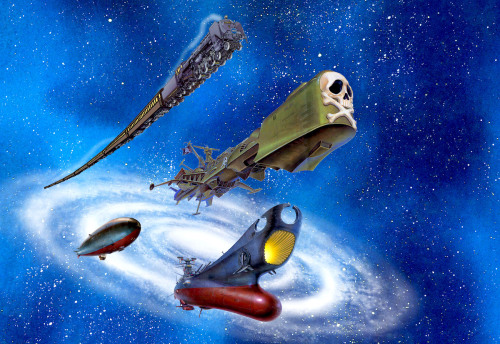 From Clownfish TV:
Leiji Matsumoto was born as Akira Matsumoto on January 25, 1938 in the city of Kurume Fukuoka, which is in the southern part of Japan. He was born as a middle child between six other brothers, coming from a poor family. As a child he was given a 35mm film projector which enabled him to watch American cartoons from Walt Disney and Max Fleischer during the Pacific War. He also read science fiction novels from authors such as Unno Juza (who Leiji would later pay tribute to as the character Captain Juzo Okitain Space Battleship Yamato) and H.G. Wells (who wrote The World of the Wars) as well as Osamu Tezuka's works. By the age of six, Leiji would begin to draw, with manga drawing beginning three years later. At 18 years old, he set out to Tokyo to become a manga artist, with his one-way ticket and painting tools.
His first manga was created during high school under his real name Akira Matsumoto, in 1953 with the manga called Honeybee's Adventure (Michibachi no Bōken). After moving to Tokyo, Leiji initially was a shojo manga creator under a pen name. It wasn't until 1965 at the age of 27 when he began using his more well known pen name Leiji Matsumoto. In 1961, 23-year-old Matsumoto married fellow manga artist Miyaki Maki, who is best known for creating the famous Licca-chan dolls that became very popular in Japan.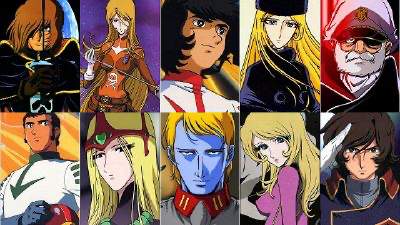 Matsumoto's work was deeply rooted in culture of post war Japan and spoke to themes of perseverance in the face of overwhelming tragedy. His worlds were never happy ones but it was always full of people who hadn't given up on creating a world where their children could have better lives..
Tributes from Manga artists have been pouring out all night in Japan.
Trigun creator Yasuhiro Nightow:

Mr. Matsumoto. I was drawn into the world of manga by the teacher's work. I quietly believe that some of the star drops I received from my teacher are mixed in with what I draw, and that they are being passed down to the next generation. Tonight, I will read and remember Wadachi and Daijunjou-kun. good job for today. And thank you from the bottom of my heart.
Leiji Matsumoto 1938 – 2023