The Disney Proxy War Begins Again
The Dark Herald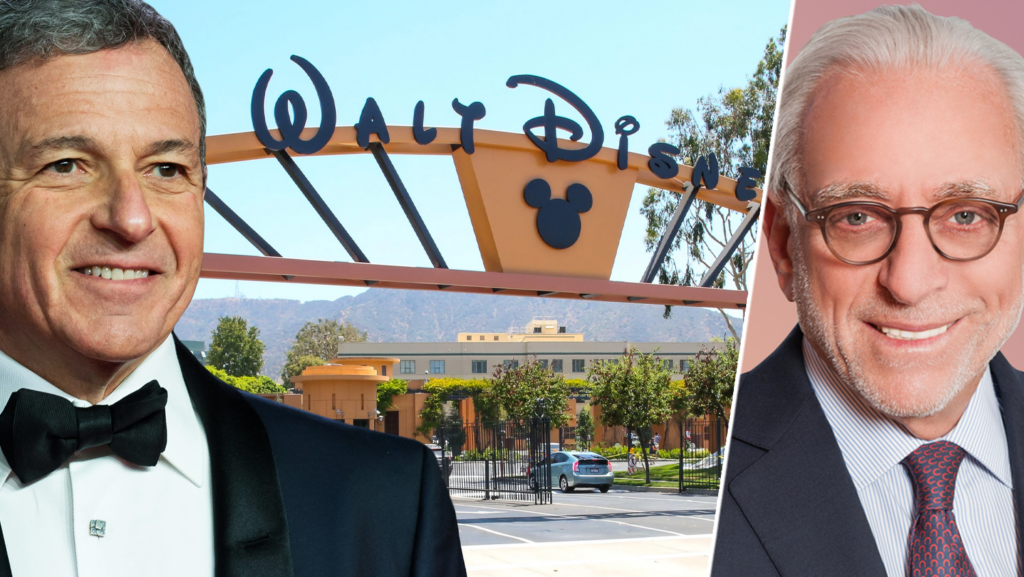 Looks like I was wrong about the reason Chapek was fired.
In fairness to me, I wasn't the only one making guesses about FTX. It was the only information that was openly available at the time. Although, it's possible that there might have been something related to that exchange crash after all.
Regardless, it appears that Iger had been actively plotting Chapek's downfall from the day he was forced to step down as CEO in February of 2020.
I found out he never moved out of the CEO's office. Even after he "retired" as Chairman of Board. He didn't leave that office.
The following is from That Park Place (give'm a click, they're okay):
In SEC filings released this morning, Disney laid out their case for why Disney shareholders should vote to nominate their choices for the Board of Directors at their upcoming 2023 Annual Shareholders meeting.
While weeding through all that fine print might sound boring, the filings lay the groundwork for Bob Iger's fight to retain complete control of Disney and a fight against Trian Group, led by billionaire Nelson Peltz. The filings also reveal more than Disney would probably like about fractures within the company going back to June of 2022 when Nelson Peltz first approached CEO Bob Chapek about a seat on the Disney board.
In July, Peltz and Chapek met for lunch at the Disney Hotel… Peltz informed Chapek about his desire to get a seat on the Disney board.
By the end of the week, Peltz was joined by Marvel Entertainment Chairman Ike Perlmutter in a blitz of campaigning to only Bob Chapek, but also CFO Christine McCarthy and Disney board members Safra Catz and Amy Chang. Amy Chang might have been chosen due to also being on the board of Procter and Gamble with Nelson Peltz.
What's exceptionally interesting is that Disney admits in their filings that Perlmutter's case to Safra Catz was that adding Peltz to the board would "counter recent headwinds and solidify Chapek as CEO, and preempt other shareholder nominations."
This was in July. Less than a month before, Bob Chapek had received a three year renewal as CEO from the Disney board. The renewal was ahead of schedule and unanimous. At the very least, this filing shows that there had already been some discussion about replacing Chapek with Bob Iger only six months into Chapek's Iger-free tenure at Disney. This also seems to confirm that the board voting unanimously to renew Chapek was a symbolic move meant to symbolize a stable company more than there actual was one.
Over the next few months, Peltz and Perlmutter would continue to call board members and executives at Disney to campaign for Peltz to get a board seat.
However, in August Dan Loeb of Third Point started his own campaign to get a candidate of his own choosing on the board. By the end of September, the board met and appointed Carolyn Everson, a Third Point-sponsored candidate. As part of the agreement, Everson would be nominated again for 2023, an agreement that Disney has honored.
After this, the filing goes from being very specific to being much more general about the timeline and who met with who on what days. Vaguely stated "in October and November, members of the Board met numerous times" to discuss concerns about Bob Chapek's leadership and whether he should continue as CEO. They also discussed appointing Disney board member Mark Parker as Susan Arnold's successor as Executive Chair.
On Tuesday, November 8, Disney had their fourth quarter earnings call. After the call, Nelson Peltz contacted Bob Chapek to let him know that Trian had acquired $500 million in Walt Disney Company shares, with the intent of purchasing up to $1 billion unless Peltz got his nomination.
Within a week, Ike Perlmutter made another flurry of calls to Catz, Chapek, McCarthy and also Disney's General Counsel Horacio Gutierrez to advocate again for Peltz. Peltz summoned Chapek to meet with in Palm Beach. As Peltz's holding grew, his requests became more difficult to ignore.
Chapek agreed and had separate meetings with Perlmutter and Peltz. According to Disney, Peltz also called McCarthy and declared that if he was not nominated for a seat on the board, he would resort to a proxy fight.
A proxy fight is a process in which shareholders can assign their voting power to a representative that aligns with their interests. Nelson Peltz and Trian have engaged in numerous successful proxy fights over the years. His fight with Procter & Gamble entered into the ten-figure range before P&G bent to his demands.
In an emergency meeting, the board voted to cut off all private contact between Perlmutter, Peltz, and any board member including Bob Chapek. All communication had to occur with Christine McCarthy and Horacio Gutierrez present. Three days later, Bob Chapek was fired.
At the time of Chapek's firing, Peltz's holdings in Disney had grown to $800 million, which was large enough to get media coverage. Later that same week, new and old CEO Bob Iger had a video meeting with Peltz (with McCarthy and Gutierrez in attendance of course) where Peltz re-iterated that if he was not nominated to the board, he would engage in a proxy fight.
According to Disney, the board asked Peltz if he would be willing to accept anything short of his own board seat. They offered to explore mutual independent options to nominate to the board, but Peltz insisted that only a nomination of himself would stop him from engaging in a proxy fight. Peltz stated that if he was not given a board seat, he intended to mount a proxy fight "that would challenge Mr. Iger's legacy."
On January 10, Nelson Peltz finally got the opportunity to present his case for a seat at the table to the Disney Board. The meeting was held at Disney Burbank offices, but only Trian members attended in person. Anyone else did so remotely. Even though Peltz stated that he did not desire to remove Iger from his position, after the call Bob Iger was asked to leave so that the board could deliberate.
In another unanimous vote, the board elected to reject Peltz's proposal and re-nominate the current board for re-election at the upcoming shareholders meeting and replace Susan Arnold with Mark Parker as Executive Chairman. They also voted unanimously to eliminate their empty board seat instead of allowing Peltz to continue his campaign.
The proxy war has begun.  Any sane institutional investor would be frantic to get Peltz on the BOD given the record of his companies routinely operating well above the S&P benchmark.  Disney is in terrible condition at the moment and that moment is going to last for a long time.  Iger's frantic buying spree in the late twenty-teens has left Disney with a horrendous balance sheet.  Its gross income is good, but it wouldn't take much of a cash flow problem to sink the whole company.  
Iger bet that company when he decided to jump into streaming with both feet, and it's looking like a terrible bet. None of the studios have made money off of streaming and it isn't looking like they are going to. Disney went in the heaviest and has been most hurt.
China turned out to be a very unreliable partner for Iger, and I don't know if Mark Parker has the pull with Xi's government to patch things up. Iger's friends in Beijing are keeping their heads down since the last big shake up.
And honestly, I'm not sure how getting Marvel movies back in China theaters is going to do anything on the grounds that they are utter crap these days. The Chinese aren't going to waste their money on Woke Hollywood garbage.
When Marvel was making good movies that was one thing, but they haven't been doing that since Ike Perlmutter was forced into demi-retirement.
Speaking of: Perlmutter is clearly one of the major driving forces against Bob Iger. No surprise since Iger forced him out of his own company to make room for Woke ass Kevin Feige.
So how will the proxy fight work go?
Answer: Damned if I know. On paper Iger has had an abysmal record since at least 2018. Truthfully, even before then. He decidedly overpaid for LucasFilm. Then the evergreen franchise of Star Wars was utterly wrecked on his watch. While Avatar 2 is doing well, he didn't approve that, there is however a string of flops and underperformers that he did approve. Attendance at the parks is down, and the stock price has been hovering around $100 for months now.
Truth be told, Michael Eisner was fired for a lot less than that.
However, Bob Iger is much more politically adept than Eisner, and he is nowhere near as isolated. Vanguard and Blackrock control roughly 25% of the stock and are very much in his corner because Iger is happy to keep Disney headed hard left. Disney currently has a market cap of about $180 billion and most of its investors lean left. Disney is of vital importance to them in spreading the Woke gospel. It's the biggest media company out there. The rest of the investors are between one and four percent.
I'm not including the Ma & Pa investors who own less than $1 million worth of stock, they usually sign over their proxies to the company anyway. The institutional investors aren't going to be that wild about the idea. Not unless things turn around quickly for Disney.
An experienced boardroom brawler like Peltz wouldn't be starting this fight if he didn't think there was a good chance, he could win it. Iger on the other hand has Woke money backing him and that famously cares little for profits when left wing politics are on the line.
I have no clue how this is going to turn out.
In the short term I expect Disney stock prices to go up (at least marginally) as the various faction start buying up stock for the coming battle.
Developing.