Chapek Played the Game of Thrones and Won
The Dark Herald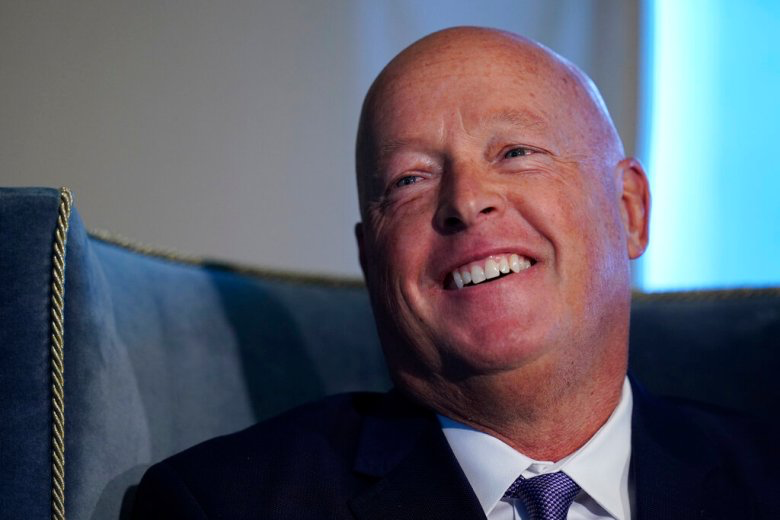 There was an unscheduled meeting of the Board of Directors on Monday. At the time it was assumed that it was in response to the disaster of Pixar's Lightyear. While I'm sure something about that was mentioned, it turns out the real reason was something else.
Budget Cut Bob Chapek's contract was due to expire in February of next year. But it appears the BOD decided to end speculation early and renew Chapek's contract now for another three years.
"Disney DIS –0.71% was dealt a tough hand by the pandemic, yet with Bob at the helm, our businesses — from parks to streaming — not only weathered the storm, but emerged in a position of strength," Disney Chairman Susan Arnold said in a statement on Tuesday. "In this important time of growth and transformation, the Board is committed to keeping Disney on the successful path it is on today, and Bob's leadership is key to achieving that goal. Bob is the right leader at the right time for The Walt Disney Company, and the Board has full confidence in him and his leadership team."
The BOD had to have approved Peter Rice's firing. That guy has a ten figure Golden Parachute. If the Chairman of the Board doesn't sign off on it, then he doesn't get fired. Rice getting turfed was a very loud vote of confidence in Chapek. His renewal was probably pushed forward *then. When Lightyear collapsed, that sealed the deal. Chapek was back in and back in as a turnaround CEO.
Hollywood is extremely salty over this one.
From Variety (don't click it)
"(T)here were several missteps. Most notably, when Chapek dealt with a near staff revolt in the wake of his botched response to an anti-gay bill in Florida, where Walt Disney World is located. Chapek initially sought to avoid entering the political fray by largely remaining silent, which enraged staffers, but ultimately came against the new law and announced a pause on political donations in Florida. That infuriated Florida Gov. Ron DeSantis, who responded by abolishing Disney's self-governing district in Orlando. It's also thrown Disney, a company that has often tried to avoid the culture wars, into the center of several polarizing political debates.
Those weren't the only times when Chapek's hand seemed less than steady. He also got in a high-profile standoff with Scarlett Johansson after the actor sued the company for its decision to simultaneously release her Marvel adventure, "Black Widow," in theaters and on streaming in the summer of 2021. That move was seen as damaging to relations with the talent community. This month, Chapek attracted a fresh wave of negative coverage after he unceremoniously fired Peter Rice, a well-regarded executive who was seen as a possible successor to the Disney chief. Rice, who served as general entertainment chief, had recently renewed his contract, which forced Disney to pay out millions. At the time, the company's board made the highly unusual decision of publicly announcing that it was once again backing Chapek."
WHAT?! HOW?! WHY?! DON'T YOU KNOW HOW MUCH WE HATE HIM IN HOLLYWOOD!!!
Hollywood has a lot of heartburn over this one because they hate Chapek and Woke Hollywood is REEing loud enough to shatter wine glasses. Chapek's renewal is a huge shock to the denizens of Hollywood.
But not to the readers of Arkhaven Blog.
*The next few quarters will be weak due to Disney+. Smarter to do that now.