Schuyler Hernstrom's Kickstarter Campaign
The Dark Herald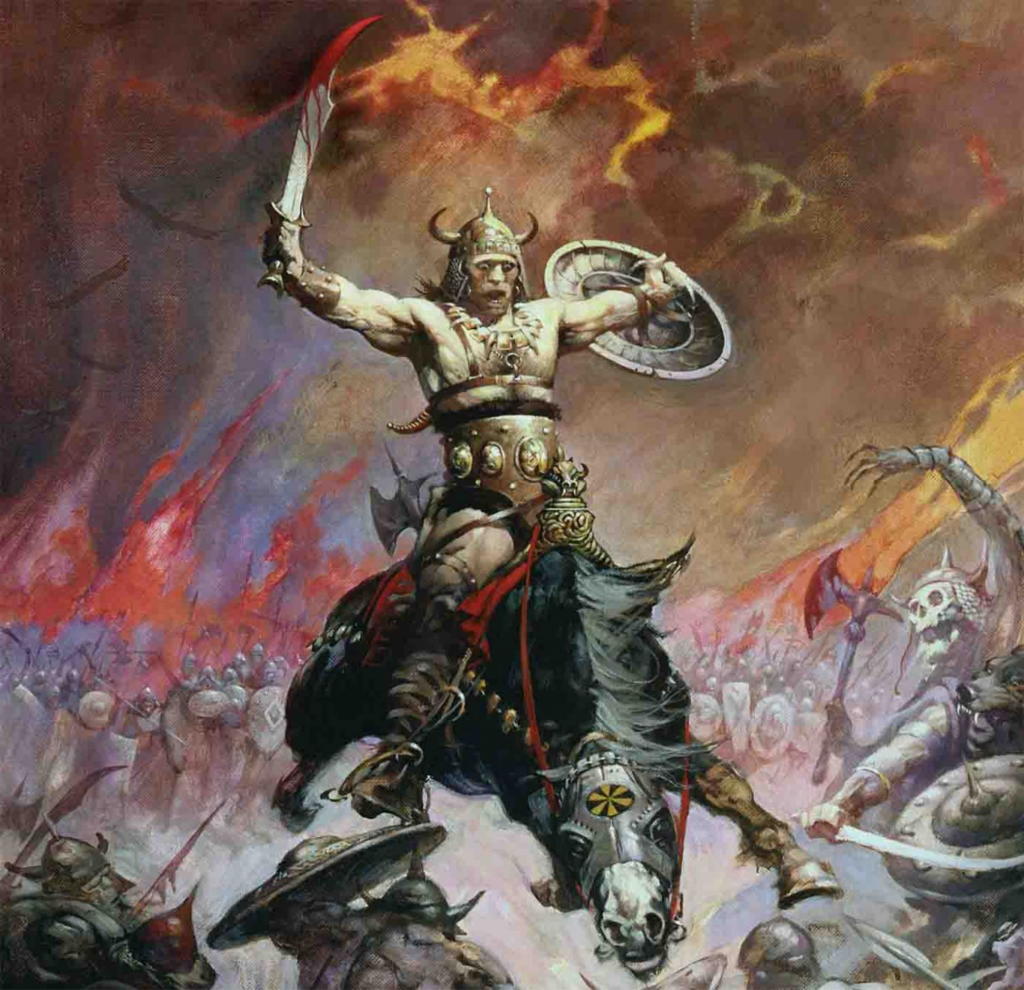 Sky Hernstrom is the writer that we were looking for back when we were first getting into RPGs.
Seriously, If Robert Howard, Jack Vance, and Poul Anderson decided to do a collaboration in whatever nether world they now inhabit. Then poured their inspiration into Sky Hernstrom's pen, I don't see how the result would be much different.
Hernstrom is a multi-talented artist working in both word and ink. You have no idea how I envy him that second skillset in a world where a first-rate cover is approaching $5000. He also works in comic art.
"Sky has had writing appear in Cirsova Magazine, LORE Magazine, Heroic Fantasy Quarterly, and in a self published collection, Thune's Vision. Additionally, The short fable The Law of Wolves, and the novella Mortu and Kyrus and the White City were originally self-published. Sky's stories from Cirsova as well as the self-published novellas are collected in the Eye of Sounnu, available from DMR Books. The second Mortu and Kyrus story, The Judgement of Daganha, is available in the anthology The Penultimate Men from Pilum Press."
He has numerous already titles under his belt:
The Palace of the Androgyne (2014)
The Challenger's Garland (2014)
The Gift of the Ob-Men (2016)
Athan and the Priestess (2016)
The Ecology of the Unicorn (2016)
The Movements of the Ige (2016)
The Saga of Adalwolf (2016)
Images of the Goddess (2016)
The Space Witch (2016)
The First American (2017)
The Star-God's Grave (2019)
Mortu and Kyrus in the White City (2019)
The Law of the Wolves (2020)
The Tragedy of Thurn (2020)
Mission 21 (2020)
Mortu and Kyrus and the Judgment of Daganha (2020)
Hernstrom is currently working on bringing a collection of his short stories to a grateful world in Thune's Visions.
However, it is no longer 2012.  The costs of a first class indie book launch.  That is where you come in.  Here is a link to his Kickstarter Campaign. Please consider backing it.