Question for My Readers
The Dark Herald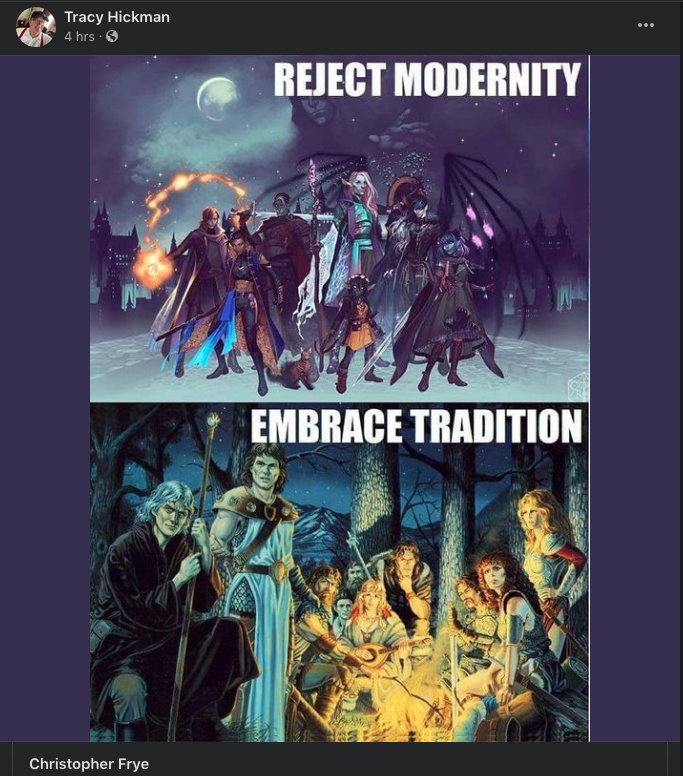 I was looking at starting up an RPG campaign with a few friends. The modern D&D rules have gotten ridiculous and I hate Wizards of the Coast. I had heard some very good things about Basic Fantasy.
Then I looked at the writer, Chris Gonnerman's Twitter feed.
I will not give this guy my money. That will not happen.
So, do any of you, know of any Eighties style Dungeons and Dragons RPG systems that aren't Woke AF?