DC Film News
The Dark Herald
Yes, I had better things to do than report on DC films. But it is comic book news so here I is.
FIRST
Batfleck lives! This time it isn't a rumor. Ben Affleck is back in black for Aquaman 2.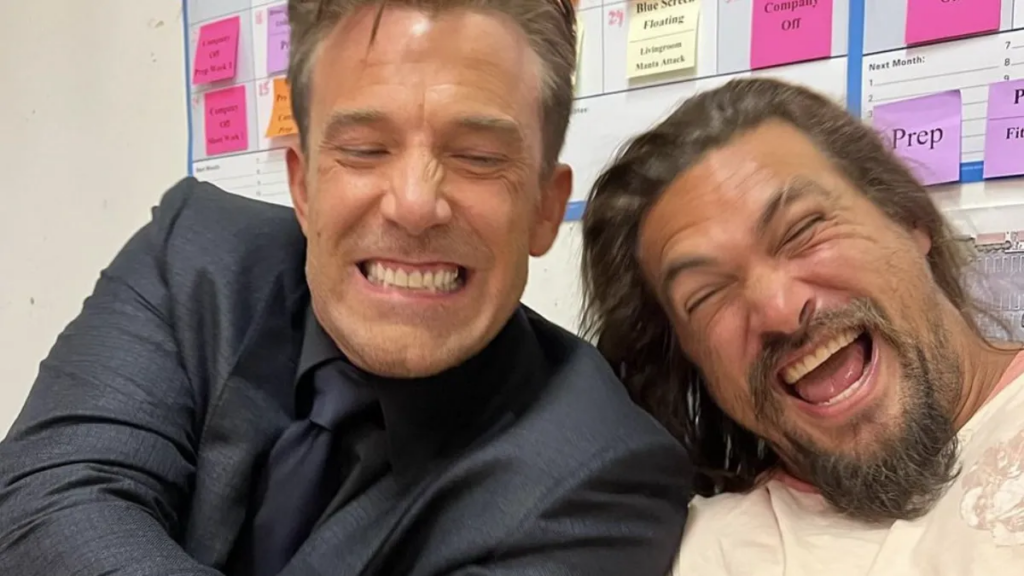 Because they don't want to show Keaton yet. This does mean that Affleck signed a new contract. There is no way he would have come back for a one-and-done cameo.
It also means reshoots are finally underway. So, one way or another the Amber Heard matter has been settled. My money is on her being recast but I would not bet on Emilia Clarke getting the job. Any actress who is cast has to look good in a skinsuit and Clarke while thin enough, isn't going to look svelte and eel-like in a skintight costume. Also, she is too short for this role. Jason Momoa is a giant, Clarke is a hobbit.
That was perfect casting for Drogo and Khaleesi but Meera isn't a hobbit, and it wouldn't look good on camera. I'm not saying definitively she's out but there are a lot of reasons she wouldn't get the job.
NEXT
Alan Horn (79 years old) has been hired by Warner Brothers Discovery as a consultant. One of the things he will be consulting on is DC Films. Back when he was COO of Warner he green-lit the Lord of the Rings trilogy, Nolan's Batman Trilogy, and Harry freaking Potter.
Okay, that is impressive but then he went to work for Disney in 2012. The Marvel movies were okay while he was there, but he also oversaw the Reylo Trilogy and didn't stop any of the very preventable disasters that started rolling in. Disney gave him a window seat in 2019 and then politely promoted him out of the company a year later.
So as you can see, his record is very much a mixed bag. Also, he's trying to be as Woke as a 79-year-old can be, so that doesn't inspire a lot of confidence on my part.
LAST
According to Bounding into Comics, Henry Cavil is in talks to take up the cape once more.
But there is a hangup.
"'Cavill is holding out and wants a lot of money.' Also, if he wants back as Superman, 'he can do so.'
The amount he wants isn't disclosed but it might be more than the fiscally shy Warner Bros. Discovery and David Zaslav want to pay.
Zaslav is said to want Superman to be a priority as the legendary Man of Steel remains a coveted IP that shouldn't be on the sidelines. Since 2019, the most we've seen is Cavill's costume in Shazam and Peacemaker, as far as new material goes.
Cavill had an idea for Man of Steel, he wanted Mission: Impossible – Fallout director Chris McQuarrie to helm but the old WarnerMedia regime declined, presumably in favor of Abrams. This may be a catalyst for why Cavill's asking price is so high although his stock has gone up due to The Witcher.
McGloin's sources add Zack Snyder has a shot at a second chance, though he stresses the sources are Snyder supporters who 'despise Geoff Johns,' so they could be repeating rumors countering the remarks Jim Lee made at Comic-Con."
My take: There is probably something to most of this. I am certain that Zack Snyder is out but that doesn't invalidate everything.
Cavil's stock in Hollywood wasn't that high while he was playing Superman. The view was he would be on his way back down when he had to take off the blue tights.
All of that changed the moment he cocked his guns on Mission Impossible.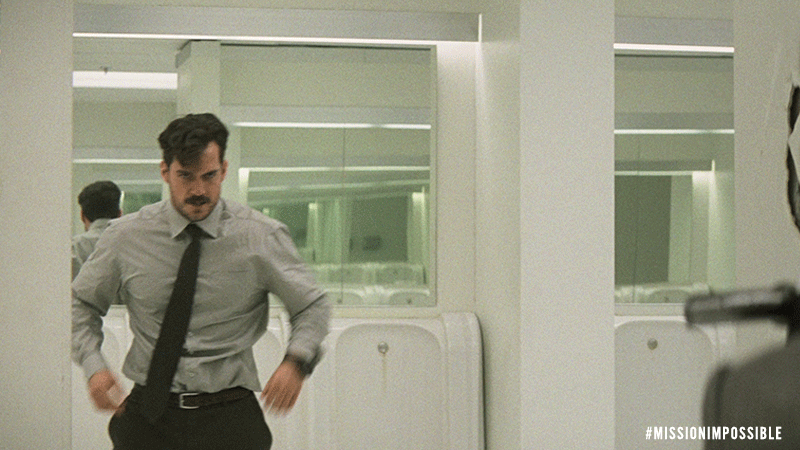 Hollywood suddenly knew there was something more here than just a guy who could fill out blue tights. The Witcher's numbers showed that he had a major following. In short, Henry Cavil's stock has gone way up since the last time he played Superman.
He wants the part back, but he also got treated like shit by Warner Brothers. He ain't a kid hungry for a big break anymore, so he won't sign that kind of contract. And Zaslav probably doesn't want to pay him much more than he was getting for Superman before. The math gets real tricky here because DC movies haven't been cracking a billion dollars since Nolan wrapped on his Batman.
The big question hanging over all of this is, what do they want to do with Superman? The fact that Affleck signed something that got him back in the door means they want to work with the Snyderverse characters if not Snyder himself. That probably goes for Cavil himself, since it is known that he thought Zack Snyder's take on the Man of Steel was way off.
Okay, I'm done here.