Is Amber Heard Out of Aquaman 2
The Dark Herald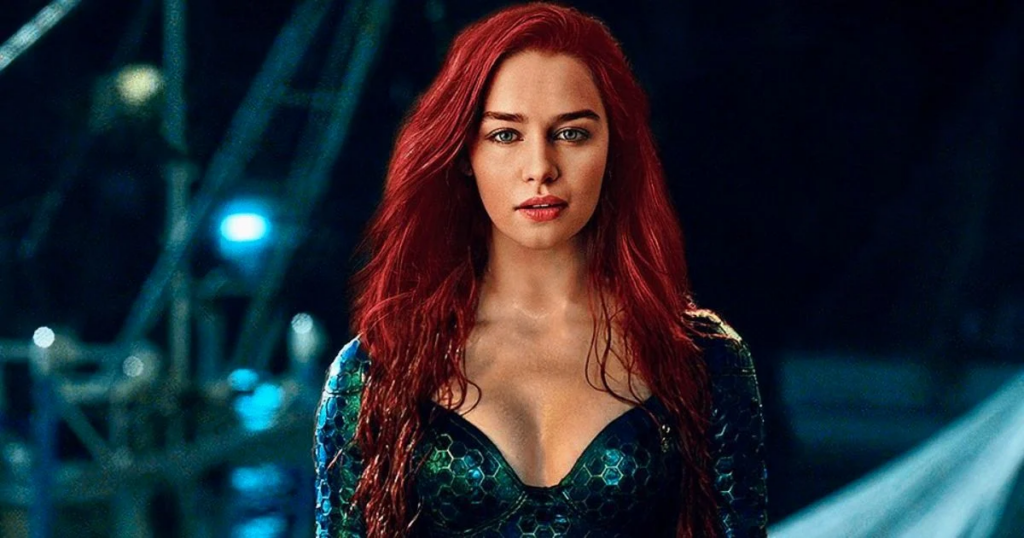 Maybe.
That is the rumor that is flying everywhere at the moment but there is no confirmation from Warner Brothers or more importantly a source that I trust.
The rumor that Meera will die in childbirth is idiotic. That started as a throwaway idea by the guy who leaked that Heard is out in the first place.
Meera's screen time has been reduced to ten minutes. Given the problems that Heard has caused the studio and Zaslav's desire to be rid of her, if Meera is in the movie for such a small amount of time, when the CEO doesn't want Amber Heard around at all, then those minutes are going to be critical to the plot.
So they aren't going to shoot something retarded like a death in childbirth scene just to get her out of the film.
However, given the small amount of screen time it wouldn't be hard at all to cut out Amber Heard and insert another actress.
No idea who. I'm sure that Emilia Clarke probably would kill to be in it despite the fact that she's too small for the role. I'm sure Karen Gillan would be a better Meera in every way available to her. I'm sure there is some Wokeite at Warner Brothers demanding that Meera be race swapped because all redheads have to be replaced with black women in 2022.
But the truth is, I haven't been able to find out if Heard is out at all yet.
I'll let you know when I have something more solid.
Developing.