Image Comics Founder Suspended From Twitter For Violent Threats
Jon Del Arroz
Usually in the context of Twitter we're talking about people getting suspended for saying obvious truths like "there are two genders," but every now and again, some of the comic professionals go full-tilt hateful to where even Twitter can't let it slide: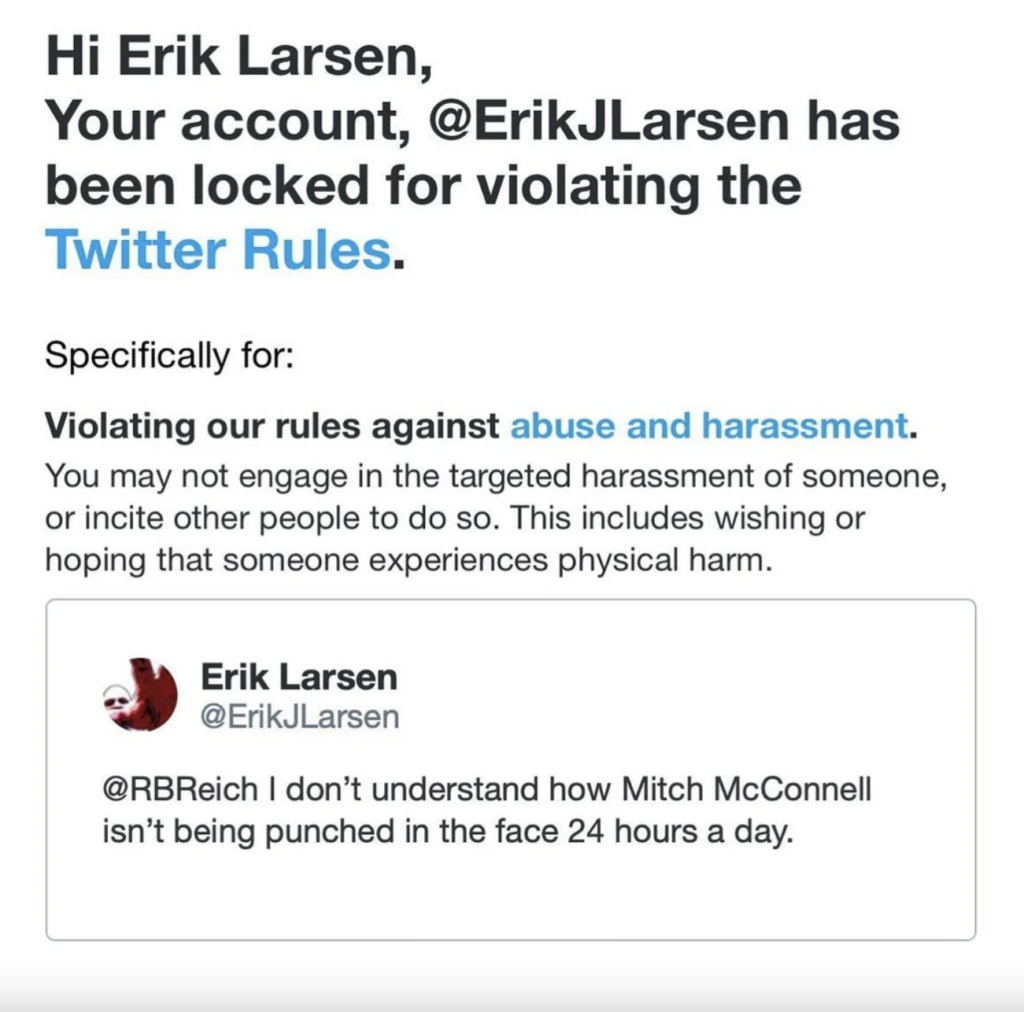 Erik Larsen, founder of Image Comics, posted to his Instagram that Twitter suspended him for making violent threats against Senate Majority Leader Mitch McConnell. Larsen has a very long history of making excessively angry and perhaps dangerous tweets about people on the right, on par with many pros in the comic book industry.
It's always shocking to see how deranged these creators are, but this is why they don't make stories that resonate with normal readers anymore. When you're so clouded with obscene anger, you can't create the sense of wonder required for the action-adventure genre which is necessarily about hope, optimism, and the betterment of mankind.