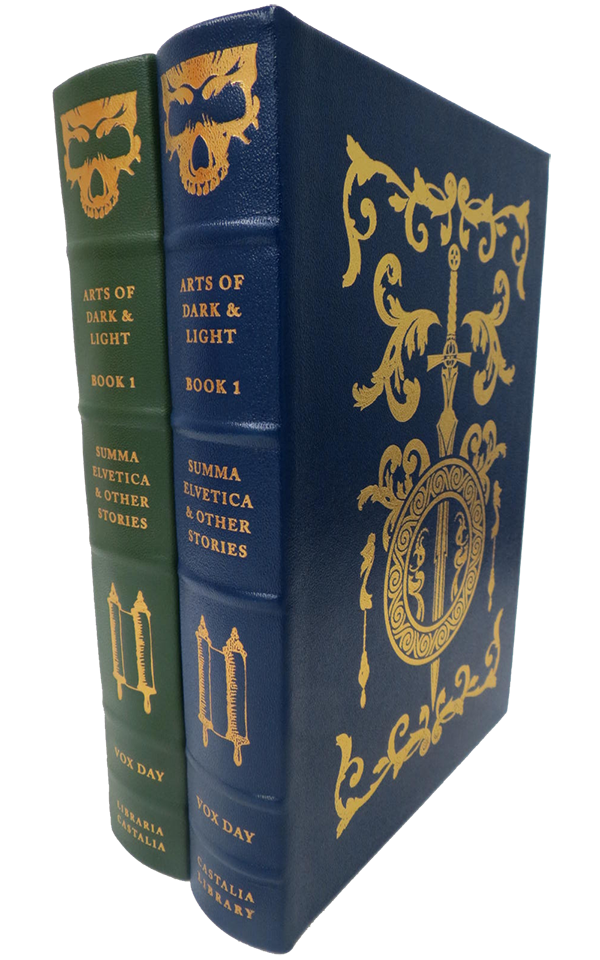 Summa Elvetica Library edition
$150.00
Description
This is to purchase a Castalia Library edition of SUMMA ELVETICA by Vox Day. Library subscribers who wish to purchase additional copies can use a discount code to purchase at the subscription price.
FEATURES
Genuine Italian cowhide binding
22k gold spine
Gilded front cover
Gilded page edges
Archival-quality paper
Original interior layout
Designed as Book I of the Arts of Dark and Light series.
Original illustrations by Tamburn Bindery
Includes 8 additional novellas and short stories, including Opera Vita Aeterna.