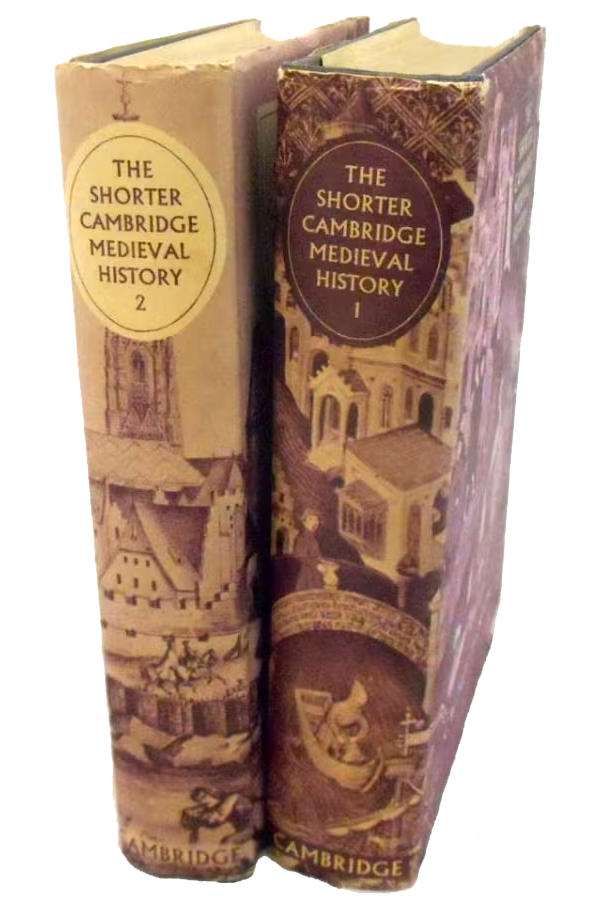 Castalia History subscription
/ month
Description
This is to join the Castalia History Book Club and receive a deluxe leatherbound book published by Castalia House four times per year. Subscribers receive a $130 discount on the retail price of $250 for both subscription and non-subscription books.
FEATURES
Genuine leather bindings
Gilded cover and spine titling
Gilded page edges
High-resolution interior reproductions
Archival-quality paper
Timeless classics of history
The second History Book Club book (July-August-September, #2) is THE SHORTER CAMBRIDGE MEDIEVAL HISTORY Volume 1 edited by Charles Previté-Orton from the larger series created by J.B. Bury. It was designed to be the most extensive guide to the medieval era available in a reasonably readable form. Volume 1 is entitled The Later Roman Empire to the Twelfth Century and is comprised of six sections: The Later Roman Empire, The Break-up of the Empire, Byzantium and Islam, The Dark Ages in the West, The Foundation of Western Europe, and The Twelfth Century. It covers the period from the end of the third century to the beginning of the twelfth, spanning the collapse of the western Roman Empire and the decline of ancient European civilisation.
CASTALIA HISTORY SUBSCRIPTION SERIES
The Landmark Thucydides edited by Robert B. Strassler.
The Cambridge Medieval History Vol. 1 edited by Charles Previté-Orton.
Castalia History subscribers are given the first opportunity to purchase the remaining books at the subscription price, and also receive a discounted price on non-subscription limited editions. Castalia reserves the right to not provide discounts on additional books to subscribers who subscribe for a period of less than 12 months.
History subscriptions started in July will NOT require a catchup payment to bring the subscription up to date.