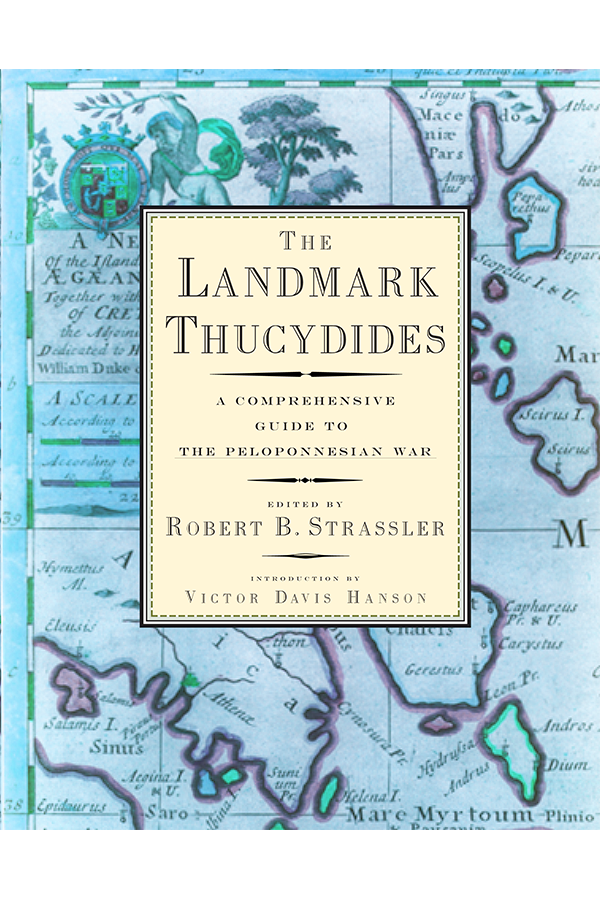 Castalia History subscription (EU)
/ month
Description
This is to join the Castalia History Book Club and receive a deluxe leatherbound book published by Castalia House four times per year for residents of the European Union and certain other European countries. Subscribers receive a $109 discount on the retail price of $250 for both subscription and non-subscription books.
FEATURES
Genuine leather bindings
Gilded cover and spine titling
Gilded page edges
High-resolution interior reproductions
Archival-quality paper
Timeless classics of history
The first History Book Club book (April-May-June, #1) is THE LANDMARK THUCYDIDES edited by Robert B. Strassler. It is the comprehensive guide to the Peloponnesian War between Athens and Sparta and is one of the first and most important classics of history.
CASTALIA HISTORY SUBSCRIPTION SERIES
The Landmark Thucydides edited by Robert B. Strassler.
Castalia History subscribers are given the first opportunity to purchase the remaining books at the subscription price, and also receive a discounted price on non-subscription limited editions. Castalia reserves the right to not provide discounts on additional books to subscribers who subscribe for a period of less than 12 months. Please note that subscriptions beginning in May or June will require 1 (May) and 2 (June) catchup payments.