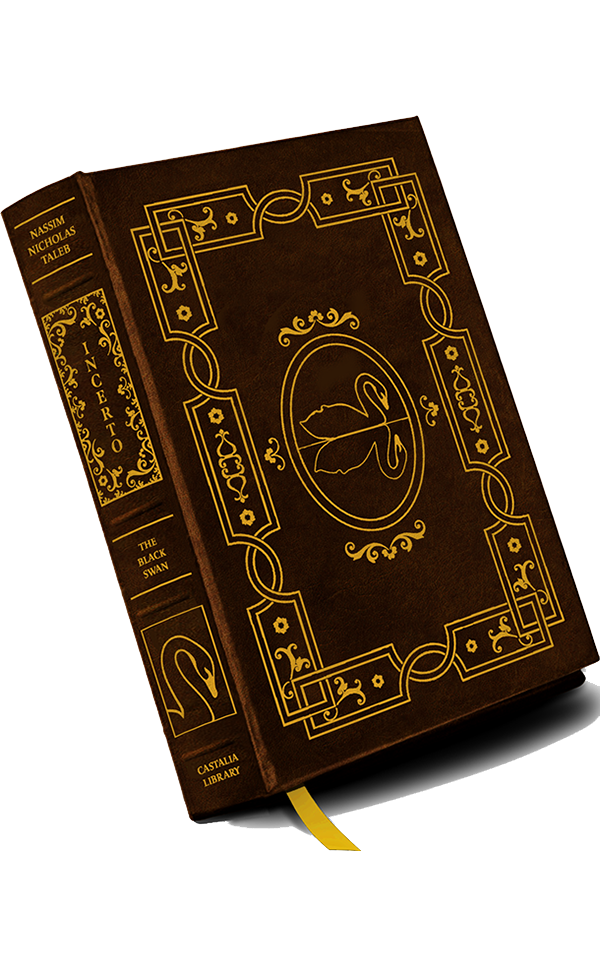 The Black Swan Library edition
$150.00
Description
This is to purchase a deluxe Castalia Library edition of THE BLACK SWAN by Nassim Nicholas Taleb. Please note that this edition is NOT part of the regular Library subscription, but Library subscribers can purchase copies at the usual subscription price using their subscriber discount.
FEATURES
Genuine Italian cowhide binding
22k gold spine
Gilded front cover
Gilded page edges
Archival-quality paper
Limited edition of 900
480 pages
The Black Swan: The Impact of the Highly Improbable is the bestselling book by the brilliant Nassim Nicholas Taleb. The book focuses on the extreme impact of rare and unpredictable outlier events and the human tendency to find simplistic explanations for these events.