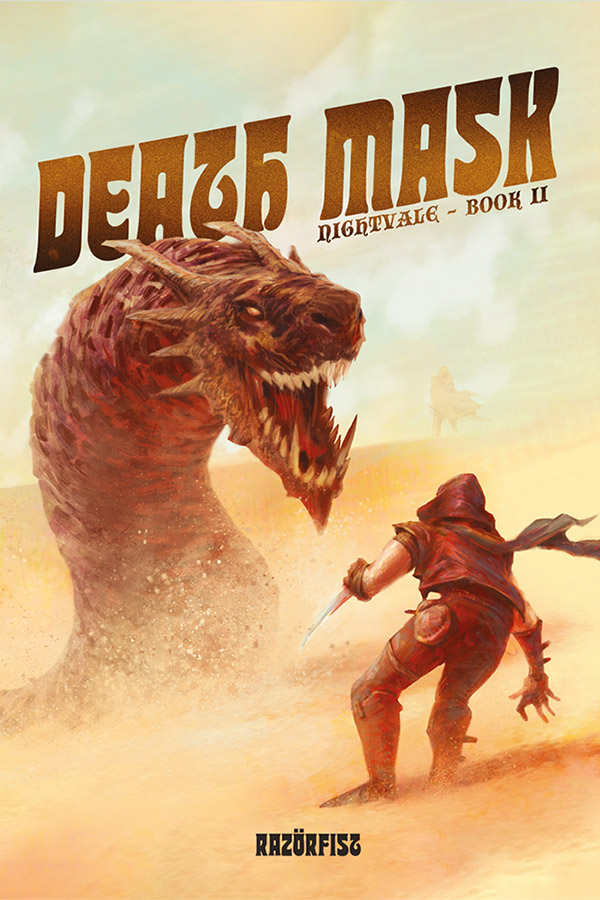 Death Mask signed edition
$29.99
Description
NIGHTVALE: Book Two
KARA'ZIN
Empire of perfidy.
With Menuvia little more than a funeral pyre, Xerdes flees to the Traitor's Kingdom of Nazgan. Where larceny is legal, honor is fatal, and it pays to keep a low profile.
For the deserts of Nazgan are not empty. A lethal legend now haunts the badlands, thirsty for sinful blood. A hooded horror none dare name.
Even as the masked wraith carves its way through the underworld of two separate countries, it has only ever uttered a single world.
"…Xerdes."
Signed hardcover edition, 161 pages. A limited edition of 750.
The ebook edition is also included and will be sent to purchasers when it is released.
Dark Legion Books
RAZÖRFIST was born and raised in Phoenix, Arizona. He produces several web series, including 'Film Noirchives', 'Metal Mythos', and the popular 'Rageaholic' review and commentary series. Death Mask is his second published novel.