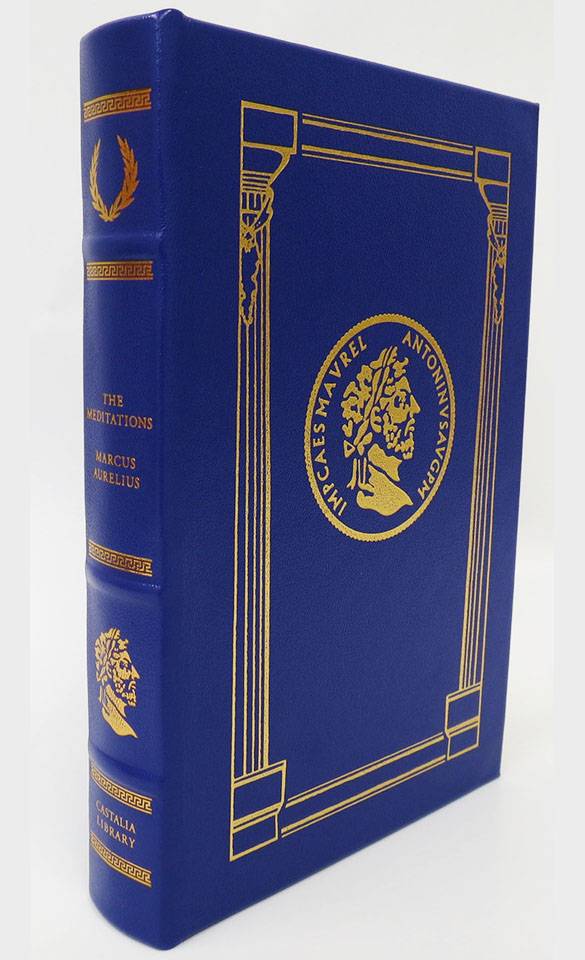 The Meditations Library catchup
$100.00
Description
This is for Castalia Library subscribers who wish to obtain a Castalia Library edition of THE MEDITATIONS by Marcus Aurelius Antoninus.
FEATURES
Genuine leather bindings
Gilded cover and spine titling
Gilded page edges
Archival-quality paper
First-rate fiction
Timeless classics of history, science, and philosophy
The current Library Book Club book is The Divine Comedy by Dante Alighieri. New Library subscriptions in June require a subscription catchup payment which is a separate payment from this one.