The Aggressive Mediocrity of Bob Chapek
The Dark Herald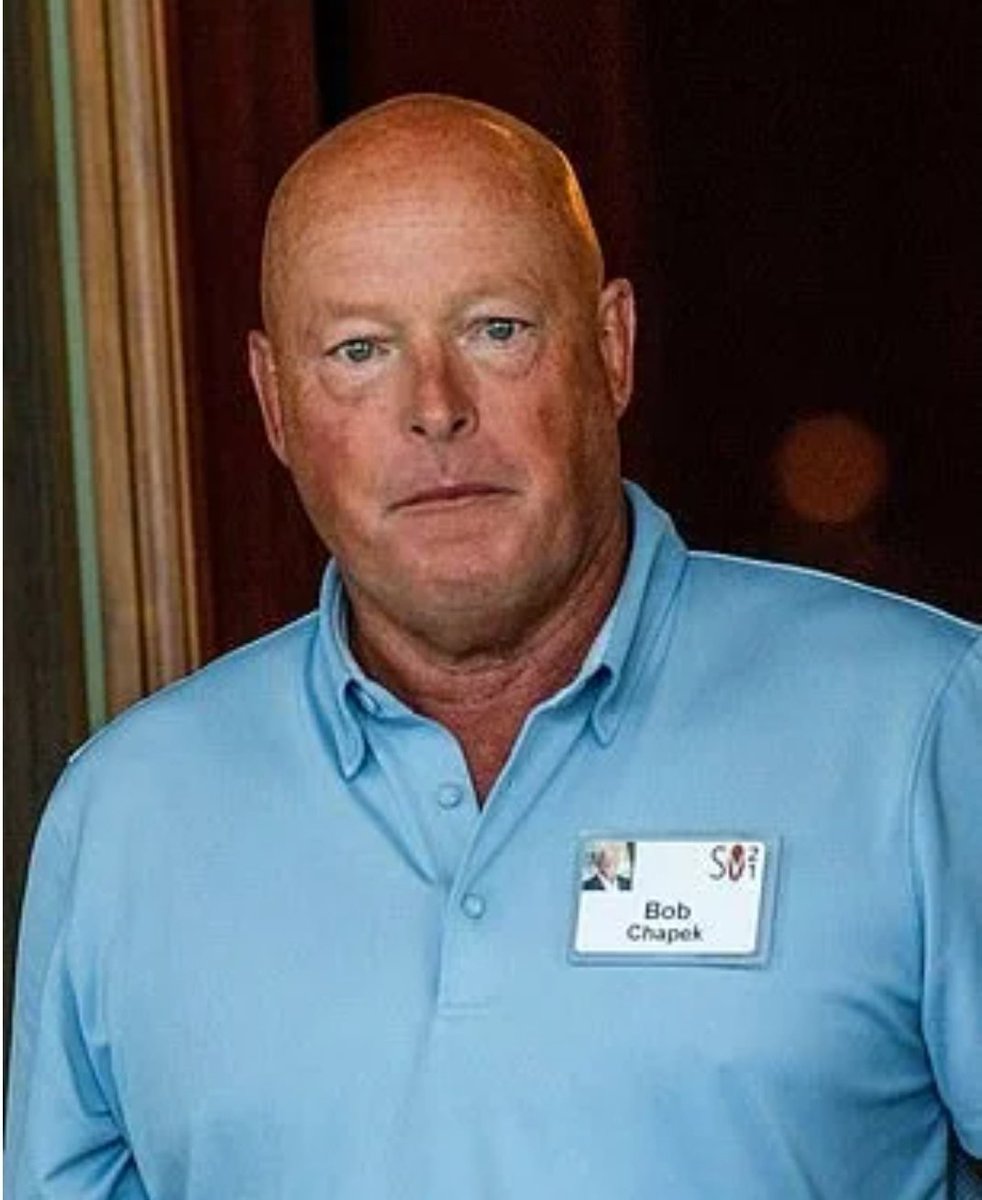 A while back I had joked that the Disney difference was now just "Six Flags Over Orlando."
I have never spoke truer words.
When the new Riviera Resort opened it was a chance for Bob Chapek to demonstrate the kind of curator of Walt Disney's legacy he had been as the big boss of all the Disney Parks.
It turned out he was cheap and unimaginative.  One thing that has always set Disney Resorts apart was the theming. Even if the resort was going to be a Moderate it had a definite theme that set it apart.  It was all part of Walt Disney's "plusing it. Going well past the extra mile in an attempt to reach the unreachable goal of perfection.
Bob Chapek is the first Disney CEO to introduce "minusing it." An aggressive pursuit of unimaginative mediocrity.
The promotional materials for the Riviera go on at length about how this hotel is a tribute to French riviera and how each and every aspect of it reflects the French Mediterranean resort life.
Here's the actual riviera.
And here's Chapek's version.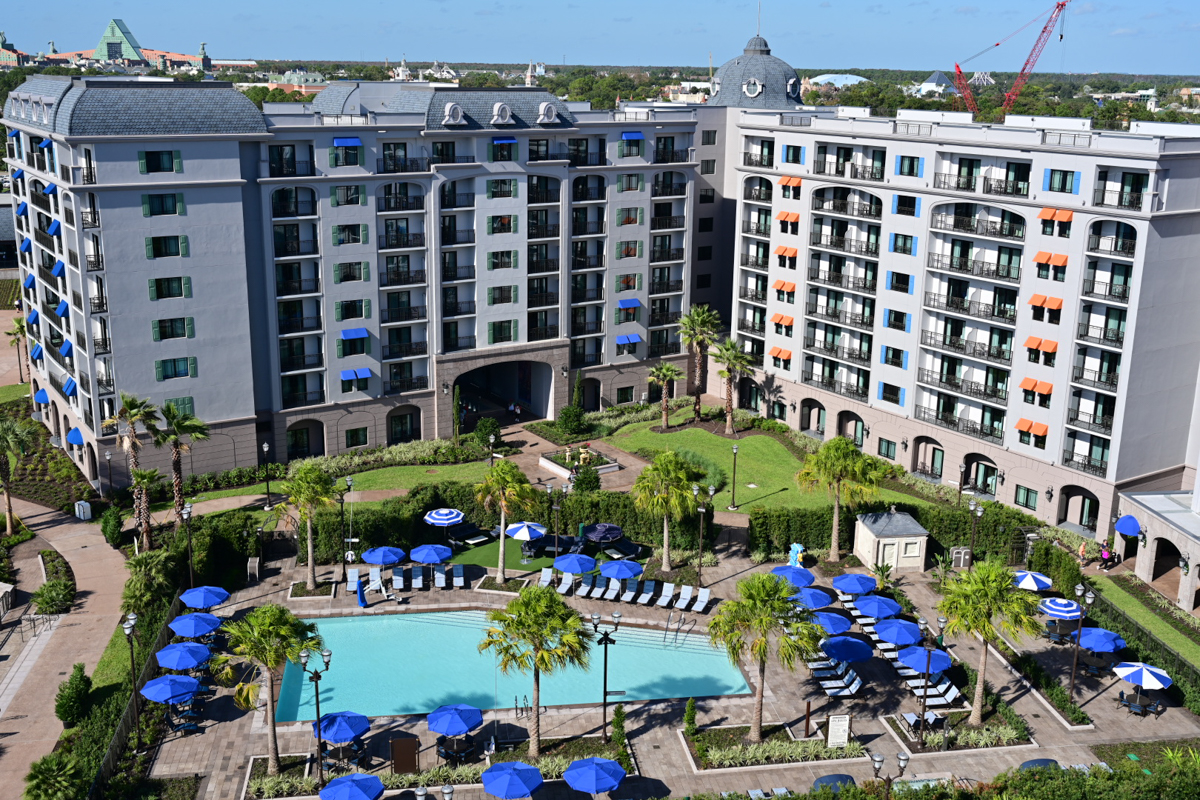 If that looks uninspired you should see the inside.
If you look around for a bit you can find some French versions of Disney movie posters. That's it for theming. This thing is no different from a high-end Marriot. It's got a standard corporate hotel chain, cookie-cutter interior with none of the plusing that used to define a Disney Resort.
As a counter-example here is the lobby of the Eisner-era Boardwalk Resort.
This is a hotel lobby that is trying to tell a story. The only story the Riviera's has is one of complete creative bankruptcy since Bob Chapek took over as the Chairman of Disney Parks and Experiences seven years ago.
The Pixie-Dusters will come to Disney's defense (of course) and point out that the Riviera is supposed to be a moderate, not a luxury resort like the Boardwalk.
Fine. Here's the lobby of the moderate Port Orleans,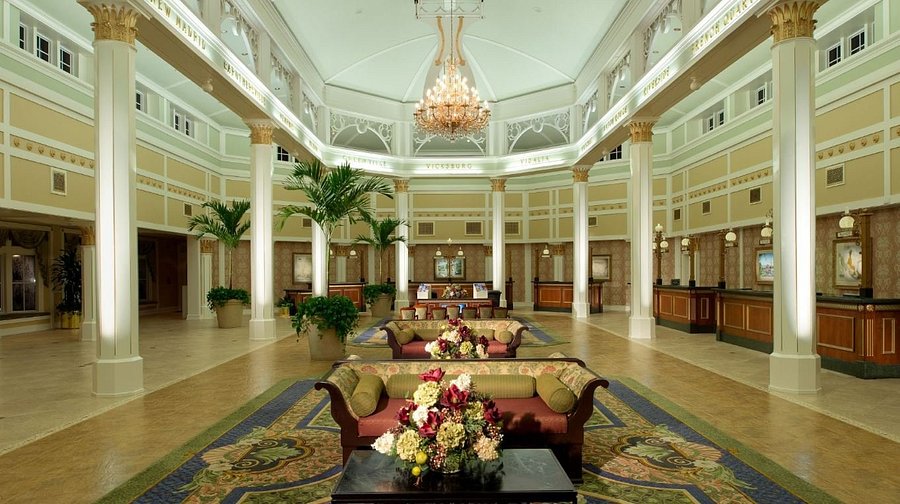 Here's the equally moderate Pop Century's lobby.
This is not a one-off blunder either. The Polynesian which is definitely a luxury resort just finished a refurbishment that was started under Chapek.
That's the theming you get now if you stay there. A cheesy, tasteless Moana insert. Enjoy the extra special wallpaper.
These older resorts feel like something special that you can't get anyplace else. The Riviera feels like any hotel you could find in downtown Orlando but it costs a hell of a lot more to stay on Disney property.
Chapek Disney is too cheap to try now, (and keep in mind this all started long before the Covid lockdown). It's not just the resorts either. Disney Park rides have for decades been the industry leader. Any other amusement park that was really proud of its brand-new ride would invariably compare it to something at Disney with the unstated caveat that it wouldn't quite live up to the Disney original.
But now?
Here is the brand new, built by Bob Chapek, Mickey and Minnie's Runaway Railway Ride.
They tore down the Great Movie Ride to build that thing. 
Uninspired doesn't begin to cover this mess. There is no narrative to it.  This ride has no story to tell, the animatronics (all two of them) barely move at all.  This dark ride is all flat tracks and screens and it is the way of the future for all of the Disney Parks under Chapek.  It was built with one purpose and that is to be repurposed as cheaply as possible in seven years.  Money first, entertainment second.
But is it entertaining? Well yes, I suppose. You could call it that.
But is it exceptional? No.
More importantly, is there any kind of reason to pay the amount of money Disney wants you to leave on the table?
Here is what they accomplished in Shang Hai only three years ago. This was technically on Chapek's watch as Chairman of Parks and Experiences, but it was Iger's baby and he wouldn't let Chapek's budget-cutting shears anywhere near it.
One of the bigger stories of the past year was the reskinning of Splash Mountain.  Everyone (myself included) thought it was to replace Song of the South with a more Woke Princess and the Frog.  Chapek didn't care about the Woke shit at all, what he cared about was the monthly repair bills from (admittedly ancient) animatronics on Splash Mountain.  The expense of keeping Brer Rabbit running must have been like pulling teeth to a man who views the entire world through a spreadsheet.  This reskinning is all about making a ride run as cheaply as possible while pretending it's something new and virtuous.
I have gone on at length about how lackluster the new park shows are compared to their predecessors. The old EPCOT show; Illuminations, showed that you could use fireworks to tell an elaborate narrative. It elevated fireworks from a sideshow to an art form.
The new show HarmoniUS, has no real narrative and no art.  It's just a bunch of songs from around the world and oh, yes, they are all Disney songs.  The natural glory of Africa is represented by the Lion King.  India with its vast and ancient history is reduced to songs from the Jungle Book. China gets Mulan but not to worry, it's the version of Mulan the Han actually like.  A good show's replacement was an over-priced sing-along. 
It's like that with all of the new attractions.  Disney IPs are being forcibly injected into everything.  It was fine to do that with Fantasyland because it was always meant to showcase Disney fantasy movies. It was in that theme park's DNA. But EPCOT was never meant to be that.  Disney movie tie-ins are being shoehorned into every corner of Disney World because Chapek learned the wrong lesson from Universal Parks.  Universal did work all of their licenced properties into their park BUT it works within the context of the Universal Studios Park experience. It doesn't work at all in the Disney parks that weren't designed with them in mind.
It cheapens the experience…but certainly not the price.
At every turn, Chapek is looking for new ways to bilk the still and inexplicably loyal pixie-duster park-hopper.  The price of a Disney World Annual Pass was $180 in 1990.  Today it's up to $1299.  If you were getting extra privileges that could explain the thousand percent inflation that would be one thing but Chapek has been removing the perks as fast as he can remember them.
Overnight parking at the resorts was always something that was free before, but charging people to bring their car was one of Chapek's first reforms.  This would honestly make sense if you were going out of your way to keep people on property.  But the express bus that takes Disney resort guests from the airport to the hotel is being eliminated at the end of December.  So now people either take a cab or rent a car.  And if they are renting a car they are going to pay twice if they stay at Disney resort. Chapek is counting on people being dumb enough to do that.
This has happened with almost all of the free perks the resort guests used to enjoy. Extra Magic Hours has been replaced with a thirty-minute early access which is barely enough to let you get to a standby line.
Fast Pass was brilliant innovation by Disney Parks.  You would show at the ride you wanted, grab a ticket with a return time on it and then come back at that time for a very short wait in line.  It was a totally free service.  It was replaced by an app that did the same thing.  But now, Fast Pass is called Lightning Lane and you pay through the nose to get a slot.  It's twenty dollars per head and if the ride breaks and you miss your time slot, THERE IS NO WAY TO GET YOUR CASH BACK. Bob Chapek, putting "the fun in no refunds" since 2015.  Don't worry, you will get a gift card…that you can only spend at Disney World. There is no way in hell money is going back into your pocket if Cheapek can help it.
The business philosophy that created the Disney Difference was that if the experience comes first, then the money will follow. Disney World was a place that you would have to spend big once, to get in, but then you didn't have to pay anything else. If you were on a dining plan you could live there a week without spending another dime unless you wanted a $4 bottle of Coke.
It was a, pay at the door, all-you-can-eat restaurant with AAA Five-Diamond Chef.  
Now, you pay more at the door, the chef is Lunch Lady Doris, and if you don't pay twenty dollars every fifteen minutes the waiters walk up and pee on you.
Bob Chapek is the guy who did all of this.