Draining the Hollywood Swamp
The Dark Herald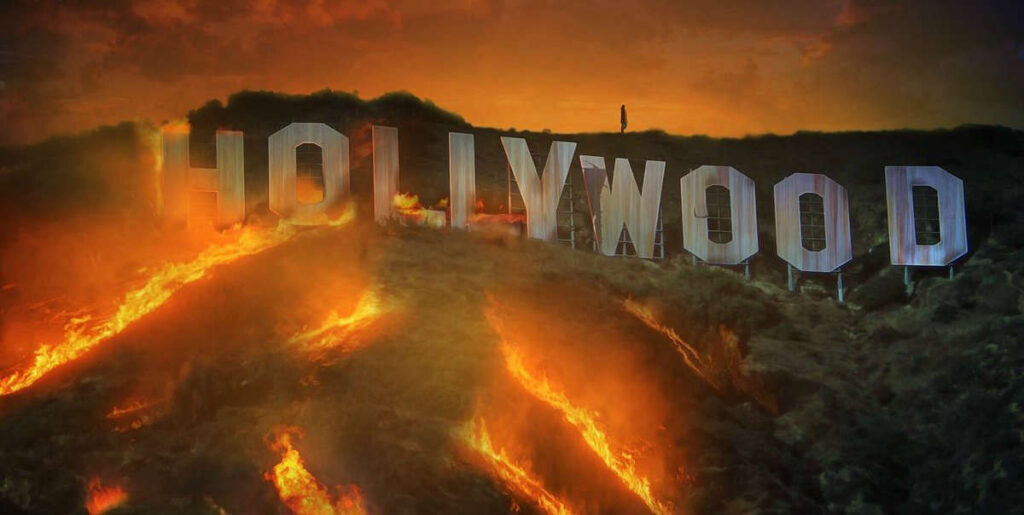 "They don't understand the movie business! They don't understand talent relations!"
This was the Cri de Coeur of a major, (and unnamed) Hollywood agent after Warner Media's announcement last Friday that they were putting all of their movies on HBOmax.
This was the cry from the heart of the Hollywood Swamp.
And just about every major name in Hollywood agrees with it.*. The actors, the writers, the producers, everyone is furious with Warner Media.
"'Some of our industry's biggest filmmakers and most important movie stars went to bed the night before thinking they were working for the greatest movie studio and woke up to find out they were working for the worst streaming service,' filmmaker Christopher Nolan, whose relationship with Warners dates back to Insomnia in 2002, said in a statement to The Hollywood Reporter.
Added Nolan: 'Warner Bros. had an incredible machine for getting a filmmaker's work out everywhere, both in theaters and in the home, and they are dismantling it as we speak. They don't even understand what they're losing. Their decision makes no economic sense, and even the most casual Wall Street investor can see the difference between disruption and dysfunction.'
…
The instant response in Hollywood was outrage and a massive girding for battle. 'Warners has made a grave mistake,' says one top talent agent. 'Never have this many people been this upset with one entity.' Like others, he had spent much of the day dealing with calls from stunned and angry clients. And that swooshing sound you hear? It's the lawyers, stropping their blades as they prepare for battle: that Warners was self-dealing in shifting these movies to its own streamer, perhaps, or that the company acted in bad faith. Some talent reps say the decision affects not only profit participants but others who have worked on films as the move might affect residual payments. They expect and hope that the guilds will get involved."
Warner's corporate overlord is AT&T and the truth is that Ma Bell DOES understand the movie business and she don't give a fuck about it. She knows that everyone in it from George Clooney to Christopher Nolan to the lowest extra on set is completely disposable. It's guilds mean nothing. And their lawyers are nowhere near as good as her's. What Ma Bell does really and truly care about is the $150 billion in debt she went into to acquire Time Warner and just how big of a crater it's left in her spreadsheet. She also really cares about being a top tier streaming service because they rake in about $20 billion annually. And with that kind of revenue, she could get her debt bomb under control within a few years.
And that is the real magic number here. That $20 billion annually is way bigger than the money Disney was raking in with its billion-dollar movies. That is what they all want now.
True AT&T will be poisoning relations with Hollywood to get it. Because this is going to drain the Hollywood Swamp.
Movies are where big money is and more importantly, that is where the status is. Status determines if you get the best table at Cut. Status determines who sees you at your agency, the work of a day agent, or the guy on the top floor. Status determines if the studio head smiles at you and calls you by name in public. Who is on the A-list and who has fallen to the D-list.
Ranking almost as high is the super-agents and managers that bang out the multi-million dollar deals for the A-List. Their caste is symbiotic with the on-screen talent. They also take care of the lesser castes like the writers and directors.
There are also sub-castes that are in constant contact with the brahmins of Tinsel-town. Entertainment reporters whose highest ranks get to do the interviews with the A-list. And whose lowest have to suck up to Influencers.
Then there are the outcasts from this caste system.  The people who have to measure their standing in Hollywood by whose coattails they get brushed by, the waiters, the travel agents, the personal assistants, the servants.  All sucking up to, and sneering at, one other, depending on which grand personage spared them a kind word.**
All of them are entranced by Hollywood's glamour.
Glamour used to mean a spell that alters appearance with the intent to deceive the observer. The word became so intrinsically bound to the American film industry that its definition has changed. Yet when all is said and done, the meaning behind it has not.
Remember this song?
Hooray for Hollywood
The screwy ballyhooey Hollywood
Where any office boy or young mechanic can be a panic
With just a good-looking pan
It's basically Hollywood's anthem but nobody remembers the next verse.
And any barmaid can be a star maid
If she dances with or without a fan
Scratch the surface on an over thirty-five-year Hollywood actress and you will likely find a scarred woman who is as hard-edged and rough worn as an inner-city streetwalker.
Glamour indeed.
And AT&T has declared a death sentence on Hollywood's spell of deception. If or rather when Ma Bell gets her way, everyone in Hollywood is going to be working in TV. And the movies have always regarded TV as their retarded little brother. Of course, everyone in Hollywood is screaming.
AT&T has pulled the plug on the swamp. The spell of Glamour is going to fade and everyone in Tinsel town is going to see what they really look like without the magic.
Hooray for Hollywood
You may be homely in your neighborhood
But if you think that you can be an actor, see Max Factor
He'll make a monkey look good
*Except for Gal Gadot and Patti Jenkins. They were both screaming as loud as anyone but learned to love HBOmax when they (allegedly) got paid $10 million. Hey, actors are paid to promote as they say.
**Don't knock it. Jon Peters started off as Streisand's hair dresser.